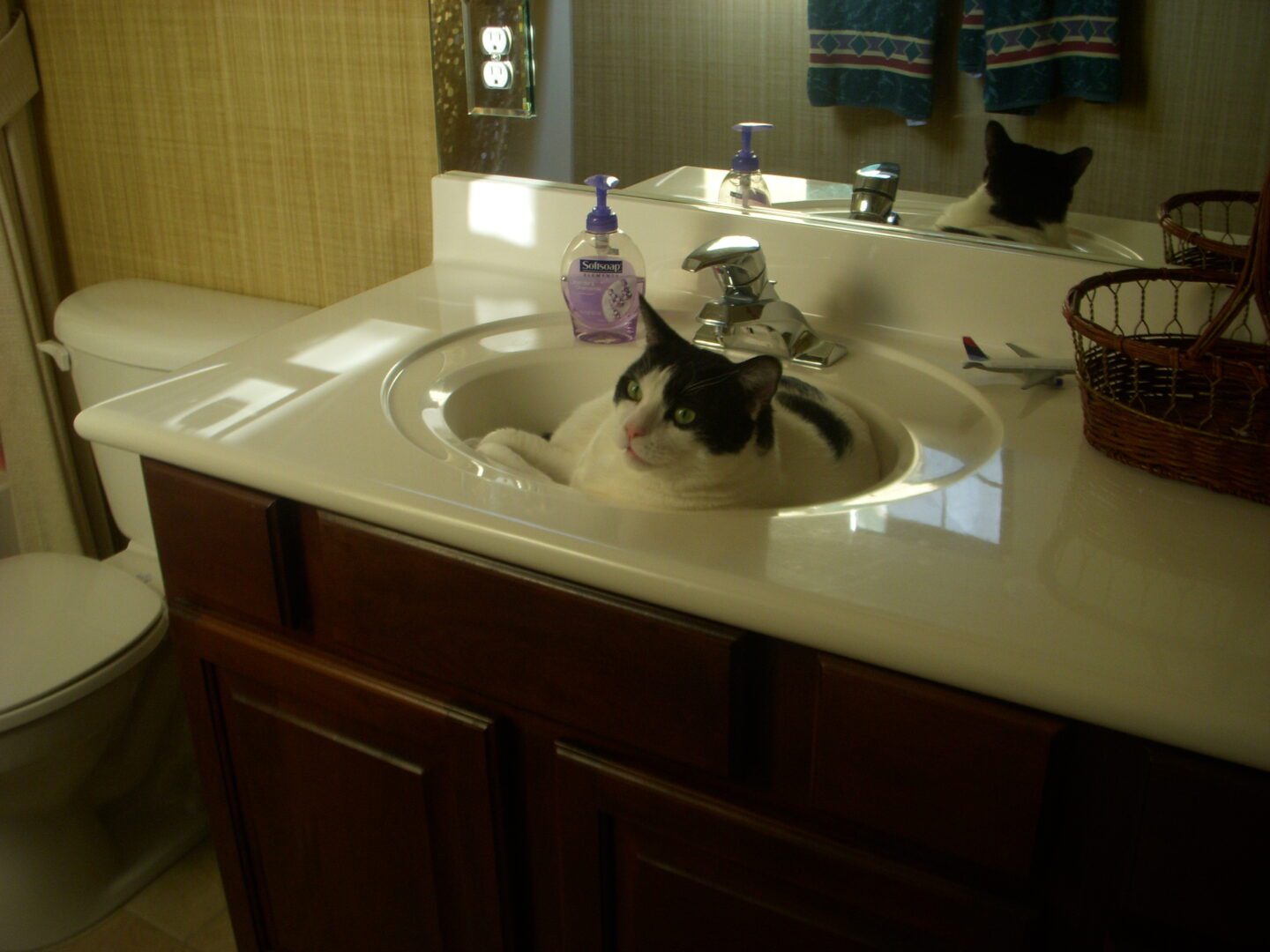 My cat, Tucker has a thing about sinks.  He prefers drinking from a running faucet.  And he will meow for his people to run the water.  In fact he will meow and meow until we get up and turn it on! 
And as you can see, he likes to sleep in sinks, too.  So I guess if the sink fits….I'll let him stay there! 
And I'll agree to it because once again my funny feline friend made me laugh and smile.  I hope this picture made you smile today, too! 🙂
Happy Friday everyone.  Stay warm out there and have a terrific weekend!