Manic:  I quickly agree with my kids' wishes to schedule multiple play dates over Spring Break.  Then I wonder where the week went, why we are all tired and what we missed.  However, one managed mom I know did something smart…
Managed:  My gal pal, a mother of 3, sat her family down to ask each person what special activity would be fun to do during Spring Break.  Hmm, I hadn't thought to ask my kids this.
She asked her family to take some time to think about a local attraction that would be interesting to visit right here in our home state.  Her tween and two teens had some great answers!
One of her kids asked to see the Body Worlds exhibit (www.bodyworlds.com) at the Arizona Science Center (www.azscience.org).   Great!  An educational request.  I am impressed.  My kids and I have done this, but it was my idea, not theirs.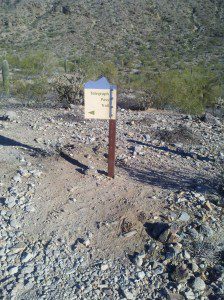 Her other child told her that a hike up one of our nearby mountain trails would be fun (http://www.trails.com/activity.aspx?area=11282).  I did this one with my kids last year, but I suggested it and I picked the mountain trail.  I hadn't thought to ask them where they would like to hike or bike.
A third suggestion was to take a walk through the art galleries that are housed in old town Scottsdale (www.scottsdaledowntown.com).  An artistic idea that also combines exercise.  Love it!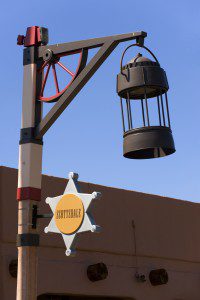 A drive up to beautiful Prescott (http://www.cityofprescott.net/visitors/) was also suggested.
I must admit that I am rather impressed with the thoughtful ideas her kids shared.  Exercise, art, an educational exhibit…and the best part is that this cool Mom agreed to all of  it.  And they will all go to each other's suggested spots together, as a family. 
I never thought to ask my own kiddos what local attractions might interest them.  And now that I think about it, we just might have one or two unplanned days left on our agenda.  So, I guess I will ask my tween and teen this question.  Their answers should be interesting, at least I'm hoping for that!
I'm hoping that their answers will be as thoughtful as my friend's three children's ideas are.  And if not, then I've got a job to do. 
I've got to get them thinking about all of the cool stuff that our city and state has to offer, right here in our own backyard.  Plus, if folks can swing it, our admission dollars are just what our struggling economy needs right now.
If your family does come up with a unique idea, be sure to call ahead, as a lot of places offer discounted days and deals.  You just have to ask.
What cool local attractions are you and your family planning to see this Spring Break?  Share your plans here in the comments section to give us fellow Spring Break parents some ideas that will get us off the couch and into the action.
Happy Spring Break.  Have fun 🙂