Manic:  Need mascara, but there are so many to pick from and I'm short on time and have noticed that my lashes are getting shorter with age, too!  Plus I'm not sure which wand is better, the big fat one or the skinny mini. 
Managed:  Asked Celebrity Makeup Artist Karen Hall for her advice.  Her answer might surprise you.  Read on for lengthening lash advice!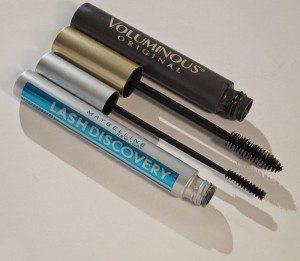 Today's Beautiful Beauty Tip:  Mascara:  Is Bigger Better? 
Karen says:

Big isn't always better…..especially when it comes to mascara brushes.  A big brush, that looks super lush, is actually not allowing you to get the mascara all the way to the base of your lashes.  

I always stroke the brush over the inside of the lash, as well as the outside, and if the brush is too large, it is almost impossible to get the it close enough to the base of the lashes.

Try using a tiny brush to separate each lash, and get right next to the skin on the eyelid.  Then, if you want to use that big fat brush, you won't have any lashes that have not been coated. 

This is especially important if your lashes are blonde!

 

 

                                                                       

Karen Hall, Celebrity Makeup Artist

Karen Hall has dolled up the likes of Paula Abdul, Faith Hill, Conan and many more world-wide celebs that come to Phoenix to perform or make personal appearances.  Karen is called in to make the stars look amazing and many of these celebs end up asking Karen what her own personal secret is because she looks 30 years younger than her age…which she will tell you is over 60!  Hard to believe, isn't it?!   Stay tuned for another healthy and easy beauty tip from Karen next week.

Read more about Karen on our team bio page