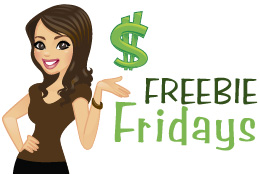 Another week has passed, so we get to announce another winner today!
CONGRATULATIONS TO: 
Michelle Lacy from Oregon!
(winner selected through random.org)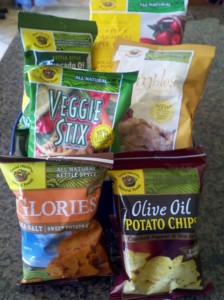 Michelle won a CASE of my favorite snacks (my kids like it, too) from Good Health Natural Foods that include items like Kettle Cooked Olive Oil Potato Chips, Organic Popcorn, Avocado Oil Potato Chips, Apple Chips, Humbles Baked Hummus Chips, Veggie Stix (taste like french fries!) and more.   The snack sized bags are great for healthy snacking, back-to-school lunches and the perfect snack when you need to satisfy that crunch craving.  Plus, this line has items like my personal favorite, Avocado Oil Potato Chips, that are kettle cooked in all natural avocado oil, which is high in antioxidants.  They are also gluten-free and have monounsaturated fats, which are the good fats.   Yum!  Enjoy Michelle and thanks for being a subscriber!
So What Is Next Week's Prize???
My Channel 3 segment was all about cucumbers this week and I've got some cool cucumber-infused beauty products to share.  So, if your name is drawn, you will receive a cucumber beauty pack that includes a body mist, beauty soap bars infused with cucumber and green tea extract and more!
Check out my segment about the beauty and health benefits of cucumber plus check out the recipes I shared!  Pomegranate Cafe gave me a yummy and super healthy cucumber smoothie recipe and Nolet's Silver Dry Gin shared a delicious Cucumber Mint Lemonade cocktail that I whipped up on the show.  See all of that great stuff here…
https://managedmoms.com/2011/07/the-cool-cucumber-my-3tv-segment-cucumber-cocktail-smoothie-recipe/
So, since I had a bunch of cucumber beauty products left over from the segment that I wasn't able to show, next week's Freebie Friday winner gets those goods, so good luck!
HOW TO ENTER NEXT WEEK'S FREEBIE FRIDAY…
Do you want a chance to be in the Freebie Friday drawing for next week?  If you are a subscriber, you are automatically entered.
If you are not a subscriber, subscribe now at www.managedmoms.com.  Simply subscribe to the website by filling out the area in the right hand column that says "subscribe to managedmoms.com."  Being a subscriber means that you simply get a notification email each time we run a recipe, article, beauty tip, coupon and more.  We don't share your email address with anyone and you are automatically entered into the weekly Freebie Friday drawing for your chance to win a cool prize every Friday.  It is that easy!
To enter without subscribing, simply fill out an entry form at:  https://managedmoms.com/freebie-friday-entry-page/
And if you are subscriber, then enter a second time on the entry page to double your chances!  Fun stuff!
Good luck everyone!  We will announce the winner next Friday, like we did today.