Manic:  With limited time in the busy school year mornings to get out the door, how does everyone get out on time…and looking good?
Managed:  This summer my family and I got it together and got organized before the first day of school and our methods are working….so far, so good!  Plus with a teen and a tween now in my home, we're buying more beauty products that in the past, so I've included a few that we like, as well.  Take a look….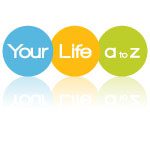 And I've got another 3TV segment this week that features ideas and recipes for healthy snacks and meals to get us through another busy school year, so stay tuned for that later this week!