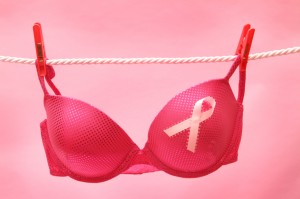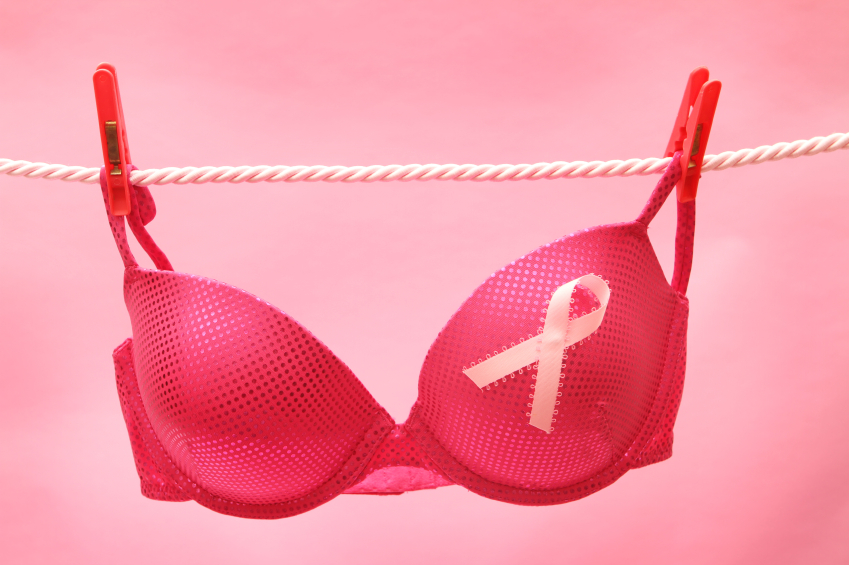 Like many of us, Managedmoms.com subscriber, Elizabeth Cling has been touched by breast cancer.  She shares her story here and asks us to send in our slightly used or donated new bras.  Read on to see how she plans to take your unmentionables to make a real statement to fight breast cancer.
But first, on a personal note, this horrible disease took my Mother's little sister, my Aunt Betty way too soon, at only 53 years old.  I continue to miss her every day.  And over 10 years later, I'm still shocked that my aunt passed away from breast cancer.  She ate right, exercised, did yoga and was very healthy.  To honor my beautiful Aunt Betty, I'll be sending in several bras myself, so read Elizabeth's story and send us your bras please.
Elizabeth says:
I was only 18 when breast cancer introduced itself to my life.  I'll never forget answering the phone and hearing my best friend tell me that his mother had lost her battle to breast cancer.
In 2003, my dear friend, Janet passed away after undergoing chemo, radiation and a double mastectomy.  She was only 38 years old and she left behind her husband and two daughters, ages 8 and 12.
In 2004, I walked in the inaugural Arizona Breast Cancer 3-Day.  I worried that raising the money and training to walk 60 miles in three days would be a struggle, but it didn't compare to what I'd seen these two women and their families go through.  When opening ceremonies started, I knew I was beginning a life-changing journey.  I spent the next three days becoming a member of a community that I've never left.
This year our crew will be on the route providing food, drink, first aid, support and encouragement to the walkers.  We need your help to make this a meaningful and inspirational weekend.  We're decorating our stop on the route with bras of all shapes, sizes and colors to signify the women (and men) who are diagnosed with breast cancer every day.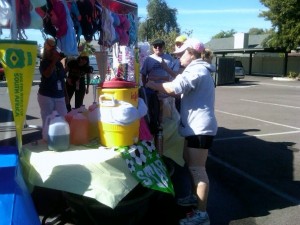 And one more thing.  My friend, Skip who is pictured below with us, comes out every single year to support our cause.  Sadly, I recently received news that his wife died from breast cancer just six weeks ago.  I look forward to seeing him at our event this year, so I can give him a big hug.  Please send us your bras to help us honor Skip's wife and the many others lost loved ones and the spirited survivors, too.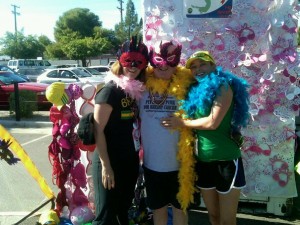 Please help us in our efforts by cleaning out your dressers and closets and donating any bras that you no longer need.  Rachel has offered to take up a collection for our team.  Please mail us your bras by October 31st.
Mail to:
Managedmoms.com
PMB A-31
1334 E. Chandler Blvd., Suite 5
Phoenix, AZ
85048
Thank you for joining us, as we look forward to another incredible event!
(º·.¸(¨*·.¸ ¸.·*¨)¸.·º)
".· ° ·. Elizabeth .· ° ·."
(¸.·º(¸.·¨¸ ¸¨·.¸)º·.¸)