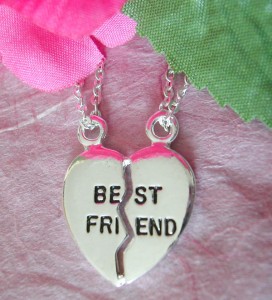 As I was reminded that yesterday was the 1-year anniversary of the horrible tragedy in Tucson that left an amazing group of citizens dead from a crazed gunman, I'm also reminded that the youngest victim, Christina Taylor Green, should be 10 years old now. 
In fact, she should have turned 10 on September 11th…the 10th anniversary of the horrific 9/11.   And when I watch my own 10-year-old girl, I long for Christina to be 10, too.  Even though I don't know the Green family, I feel their loss and want them to know that their smart little girl, who aspired to maybe be a public official someday like Gabby Giffords, will not be forgotten.
Although I can't imagine the personal pain that her parents and brother feel, I can understand the raw pain of a sudden loss of a young and vibrant loved one since my own brother was taken away from us 10 years ago this August, at the young age of 22 years old.  And like the Greens, we also made sure that organs from our lost loved one were donated to save the lives of others. 
And as I read all of the stories, speeches and memorials that happened in Tuscon yesterday, I found myself weeping, just as I had last year when I read about the lives lost that day. 
All the stories touched me and my husband even knew one of the victims, Judge John Roll.  And the story that touched me most and broke my heart in two was that of Christina's promising life, that was cut way too short by that criminal.  I kept thinking that she should be 10 today exchanging BFF jewelry with her buddies!  Instead two of her friends spoke at a remberance ceremony while a huge picture of a heart-shaped BFF necklace hung overhead.  The necklace is spilt into two halves, each representing a broken heart. 
And if you don't shop for a girl these days, then you may think that the visual reflects a broken heart and it does….but it is an actual necklace that little girls buy in two parts, so that one friend wears one side, while her buddy sports the other half.  Such a sweet and fun charm that stood as a powerful symbolic message in the newspaper picture that I viewed of Christina's two friends, standing so bravely on the big stage to honor their fallen friend.
How does a 10-year-old process all of this?  How do her young friends cope with this, even one year later? 
With the anniversary of 9/11 and the Tucson tragedy happening in my daughter's home state taking the life on an unknown peer….the questions are asked of me…why Mom?  Who did these terrible things?  Why do such awful things happen?  And by 10 years old, so much of their sweet innocence has disappeared with the knowledge of these horrific events.
And yet, there is something special about being 10 because I see her becoming so smart, so self-sufficient, witty and clever….and then I'm reminded by her small frame and funny quirks that she is only 10, still a child with a lot of growing to do! 
And in the next 10 years, she will be 20….all grown up and ready to venture out into this crazy world. 
And on that day I will remind her that Christina Green should be 20, too….and that Ms Green had big plans to change the world and make it a better place.  That Christina didn't forget the significance of her birth date being on 9/11/2001.  And I will tell my girl to make her mark, as Christina planned to do, with good decisions that better our world. 
And I think she will really hear those words from me because sadly, she will remember where she was and what we were doing (attending my son's out-of-town hockey tournament) when we heard the news about little Christina Green, a girl her own age.  My daughter has experienced her first time in her life where she will always remember a tragic date in our history…that sad day that broke hearts in Tucson and in our nation.
And for now, I'll let her be 10!  I'll encourage her to work hard in school and to make good choices, but to also be allowed to be a kid who is 10 years old.  But we won't forget Christina Green or what happened in Tucson.  My 10-year-old little girl will proceed knowing that her positive actions and those of her peers will reflect what is good and reject what is evil. 
Christina will live on through all of the special little girls, born in 2001, who are now 10 years old as Christina should be today. 
We will not forget!