We are midway through anniversary week and we've had fun sharing the articles that had the most page views in 2011.  Today we show you the most read parenting articles that we file under Family Matters.  Plus we've got today's Freebie Friday winner so keep reading to see the name at the end of this article!
Now for the most read Family Matters article from 2011:
1.  Back to School Homework Dos and Don'ts that was posted on August 30th by our awesome managedmoms.com writer and school teacher, Lisa Walton!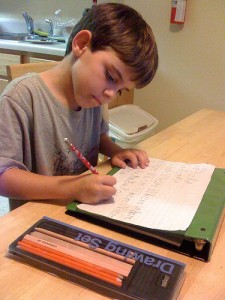 To see this terrific article visit:
https://managedmoms.com/2011/08/back-to-school-homework-dos-donts/
 2. A Simple Symbol of Hope that Made Us Smile that was posted on September 12, 2011.   Not knowing what to write on September 11th, when so many people across the nation were mourning the 10th anniversary of that tragic day in history, we didn't post anything that day.  But on the 12th, my son's hockey team manager gave me an idea that seemed to fit and by the wonderful response that I got from our readers, I was glad that it did fit and that was our way to honor those lost and those in mourning.  It all has to do with red, white and blue hockey sticks.  Take  a look: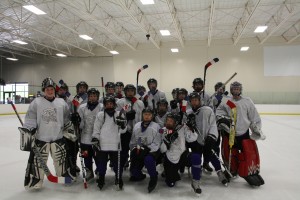 Click the pic to see it up close and to read this article visit:
https://managedmoms.com/2011/09/a-simple-symbol-of-hope-that-made-us-smile/
3.  Tips For A Successful Parent-Teacher Conference posted on October 25th by Lisa Walton.  She shared some very helpful ideas!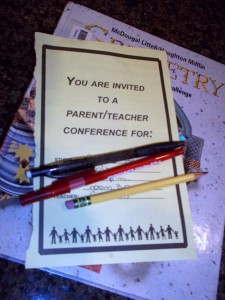 Read this post at:
https://managedmoms.com/2011/10/tips-for-successful-parent-teacher-conferences/
And now here is today's Five Day Freebie Friday Winner:
Donna Richardson!!!
(winner drawn through random.org)
Congratulations Donna!  Donna won a beauty basket filled with nail products and cosmetics!
And tune in tomorrow when we show you the most read travel articles.  You may get some Spring Break and/or summer vacation ideas!  Plus we will announce yet another Freebie Friday winner, as we celebrate anniversary week all week long!!