It's that time of month again when I go and see Bianca, one of my website writers and a Walgreen's beauty expert, and she tells us what is hot and affordable in the drug store beauty aisle.  Here are her picks for June that I showed on the KTVK "Your Life A to Z" morning show this week…

More about the products that are shown in the segment… 
*Sally Hansen Magnetic Nail Color – $9.99 at Walgreens — Bianca says that Sally Hansen's line is comparable to the more expensive magnetic polish colors that have become all the rage.  It is also easy to use.  Simply apply the base coat, then shake the polish to activate, apply second coat and then immediately hold the built-in magnet over the nail to get the fun and wavy effect.
*Revlon Just Bitten Kissable Balm Stain – $8.99 at Walgreens — Bianca tells me that a very loyal customer told her that the Revlon Balm Stain is comparable to Clinique's more expensive chubby stick and Bianca loves it when customers give her good feedback on drug store beauty products that cost less!  This moisturizing balm is a light weight upstain that comes in a chubby crayon style that customers at Walgreens say works well.
*Maybelline "The Mega Plush" Volum' Express Mascara – $7.99 at Walgreens — This gel/mousse formula gives mega volume without that common brittle feel that so many mascaras leave behind.  Bianca says that the flex brush makes it easy to apply mascara to the hard-to-get-to eye corners, too.
*Impress Press On Pedicure – $7.99 at Walgreens — Bianca tells me that she loves this product!  To get that salon pedicure look, simply peel and press and your toes are done.  Plus Bianca says that these will last three weeks.  Bianca tried these when she had a chipped toe nail and she says that the product covered her toe nails perfectly and fooled everyone, too. 
*St. Ives Scrub-Free Exfoliating Pads – $5.99 at Walgreens — 100% natural and safe for daily use, these paraben-free pads exfoliate without scrubbing and the line never tests on animals.
*Body Benefits Large Gel Eye Mask – $3.99 at Walgreens — Can be used warm or cold and is a great stress reliever for perfect pampering after a long day.  Give yourself a spa treatment at home with this cool mask.
*Axe Anarchy Body Spray for Her – $5.99 at Walgreens — Axe's body spray for women that has a nice light summer scent and works great for the gym bag and for travel.
*Organix Moroccan Argan Oil Creamy Oil Body Lotion – $8.49 at Walgreens — This fun body lotion contains willow bark, rice milk, sugar cane and bamboo extract that gives skin a sensual glow.  The formula is non-greasy and works well for massages, too.
*Sun-In Hair Lightener – $3.99 at Walgreens — $3.99 on sale right now from original price of $6.49 — Bianca says that this product is an awesome alternative to permanent hair dye and gives hair a natural sunlight glow and highlight.
*Clear Scalp & Hair Therapy "Damage & Color Repair" Nourishing Shampoo — $6.49 at Walgreens — With 10 vitamins and nutrients, Bianca says that this shampoo keeps hair strong and restores the scalp's natural balance.
What are your favorite summer drug store beauty finds?  Tell us here in the comments section and remember to visit www.managedmoms.com for more beauty news, recipes, travel articles, pet pics and more.
 
About Bianca:
Bianca Malmstrom–Walgreens Beauty Counter Consultant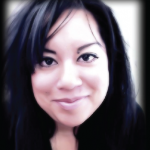 Bianca has worked at the Ahwatukee-Foothills Walgreens location, for more than 10 years. She strives in customer service excellence and knows how to make her clients b-e-a-u-t-i-f-u-l! From friendly advice to helpful suggestions, she's your beauty go-to girl!  She has gained the trust of the Ahwatukee community, helping hundreds of men and women truly understand drugstore beauty. Whether it's a face cream question or a suggestion on a shaver, she's got something to say and with a smile.
Read more about Bianca on our team bio page.