Manic:  While vacationing in Washington DC two weeks ago, my son and I boarded the Metro train en route to see museums.  We soon discovered that we picked the same day that thousands of Girl Scouts from around the nation chose to see DC, too!
Managed:  Decided to skip the main attractions that the Girl Scouts would likely go to first, like the Lincoln Memorial and the White House, and instead we chose to to see a newer museum that not everyone knows about called the Newseum.  It was awesome!
Visiting the Newseum is like seeing a USA history museum through the eyes of journalists.  Plus the history of newspaper, television, radio and more are all covered.  Brilliant photos, celebratory and heartbreaking audio of real live news reports, video of breaking news moments and more adorn the walls of this very interesting museum.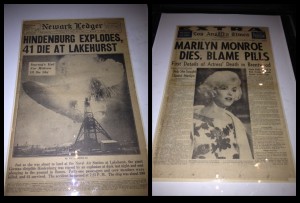 Plus the Newseum houses a touching memorial to the events, victims and heroes of 9/11.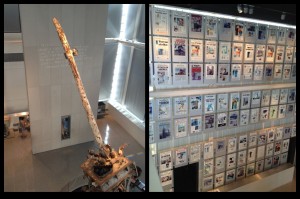 A large piece of the now mangled, but preserved, radio tower that stood prominently atop the World Trade Center is displayed, surrounded by front page newspaper headlines, from that dreadful and history-changing day.
On a lighter note, there is even a hilarious Saturday Night Live exhibit that highlights the talented actors who emulate famous politicians so well, like Tina Fey's flawless impression of Sarah Palin.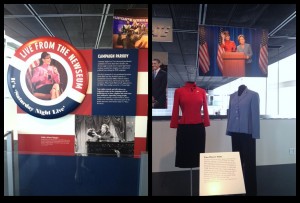 And on a personal and sad note, my son found pictures and bios of my fallen KTVK colleagues, news photographer Jim Cox and helicopter pilot/reporter Scott Bowerbank, from the chopper mid-air collision that I so clearly remember on that hot summer day back in 2007.  I was working at KTVK that day and I remember how my morning show team stood there watching the coverage in shock and consoling each other at the same time.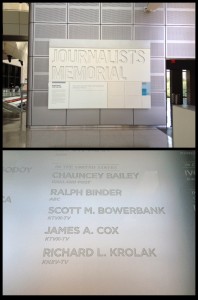 So to see our friends honored, with the many other journalists who have lost their lives doing what they love, covering the news, gave me pause.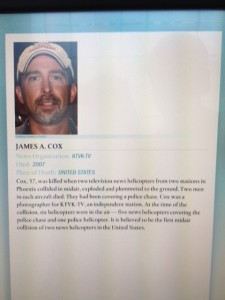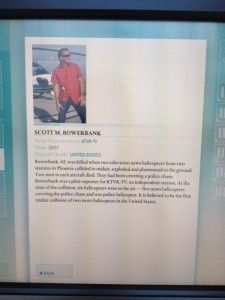 My kids loved visiting the Newseum!  My daughter even got to be a reporter through an interactive newsroom exhibit that enabled her to report a story on camera.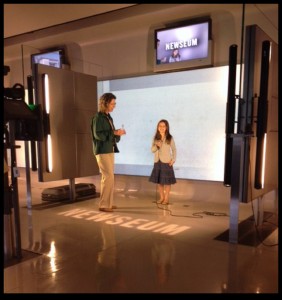 We then had the video downloaded so we have it to enjoy.  It was a fun experience and the museum staff told her that she is a natural.  She was proud!
While we were there, we also got to be part of a studio audience during an on-site taping of the program called Inside Media  in the Knight TV Studios.  It was a fascinating interview to watch because the guest was former ABC News President David Westin.  He oversaw ABC news from 1997 to 2010, so he had intriguing stories about covering the death of Princess Diana, Clinton's impeachment proceedings, 9/11 and more.  He was there promoting his new book, "Exit Interview" and his adventures were fun and entertaining to hear about!  My son, who plans to become a journalist, enjoyed it as much as I did.
Here are a few more of my favorite photos from our incredible Newseum visit….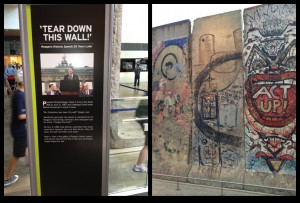 The Berlin Wall is featured at the museum.  Eight 12-foot-high concrete sections of the wall, each weighing about three tons are displayed.   A three-story East German guard tower that loomed near Checkpoint Charlie — Berlin's best-known East-West crossing — stands nearby.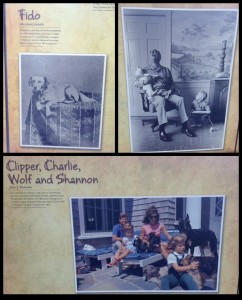 A kid favorite area is the First Dogs Exhibit that shows a variety of US Presidents throughout history with their beloved canine companions.  Shown above is Fido, Lincoln's prized dog, Yuki, who was LBJ's beloved pooch and the Kennedy's clan of pups.
One of my favorite exhibits in the Newseum is the Pulitzer Prize Photographs section, which displays a comprehensive collection of Pulitzer Prize-winning photographs.  Interesting interviews with many of the photographers are shown next to each photograph, some of which took me back in time.  Seeing these remarkable photos brought a huge smile to my face, while others brought tears to my eyes.  This was a powerful part of the museum.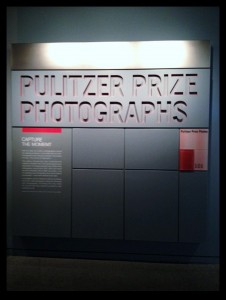 There are so many more photos of our visit that I want to show you!  However, this post is getting too long and you need to travel to Washington DC for yourself to see the incredible Newseum and all of the other famous memorials, White House, art galleries, museums and more!  A must-see city in our nation!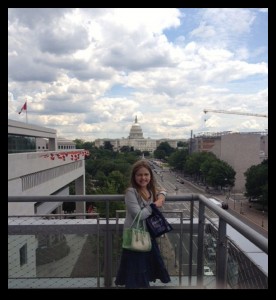 I will close with a cute picture of my girl on the Pennsylvania Avenue Terrace deck of the Newseum, which gives visitors the opportunity to take a picture with our nation's US Capitol Building in the beautiful background.  I highly recommend spending a day at this awesome place!  Oh and have lunch there, too….because the Newseum's cafe is run by Wolfgang Puck's team and the food is delicious!