Manic:  School-aged girls with BFFs, sleepovers and more…these are the fun years, but sometimes girls can feel overwhelmed with the pressures of school and peers.
Managed:  My 10-year-old who told me that this year, she is going to live by a mantra that she coined…and I think it is a great one.  She says…
Friendship…not gossip
Fun…not drama
I love this!!
And I tell her that great gal pals are a wonderful gift in life….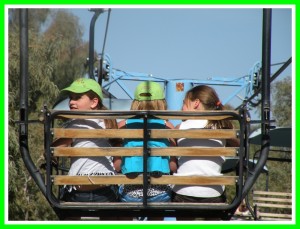 I love this philosophy that she came up and with shared with me….so as we start a new school year, I share this with you.  What amazing tidbits, expressions and ideas have your kids' pleasantly surprised you with?!  Share here in the comments section and make it a great new school year!