Manic:  Trying to stay on a budget when the holiday season arrives!
Managed:  Asking our managedmoms.com beauty product expert, Bianca to give us her ten under $10 beauty item picks from Walgreens and some of these items are great gift ideas, too!  So Bianca gave me her picks, I went and bought them and I showed them in my KTVK beauty segment last week.  Take a look…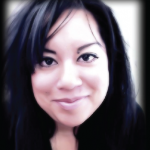 Bianca Malmstrom, Walgreens Beauty Counter Consultant
Bianca has worked at the Ahwatukee-Foothills Walgreens location, for more than 10 years. She strives in customer service excellence and knows how to make her clients b-e-a-u-t-i-f-u-l! From friendly advice to helpful suggestions, she's your beauty go-to girl!  She has gained the trust of the Ahwatukee community, helping hundreds of men and women truly understand drugstore beauty. Whether it's a face cream question or a suggestion on a shaver, she's got something to say and with a smile.  Read more about Bianca on our team bio page.