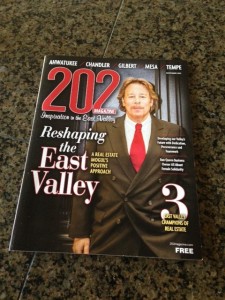 I am so excited to announce that I am now a monthly columnist for the amazing 202 Magazine!  When Publisher Joe Bocker offered me the opportunity to write for his publication, I jumped at the chance!  What I love about 202 Magazine is that the mag highlights and celebrates the people and organizations that inspire the East Valley to be the wonderful and unique community that it is.  I am thrilled to be a part of that!
You can catch my monthly article called Manic Managed Mom Rachel Recommends (after arriving at link, flip online page to pg. 66 to see my November article) on the last page every month.
For my debut article, Joe asked me to write about how manic moms like me find coping techniques to take the stress out of the holiday season, so that we can put the word happy back in the Happy Holidays!  Take a look at what I came up with and let me know what you do to relieve some of that seasonal stress!
Next month I will share a family recipe (compliments of my awesome sister-in-law Stephanie) for a holiday dessert called Pumpkin Supreme that is different from pumpkin pie…a little more decadent and a real crowd-pleaser!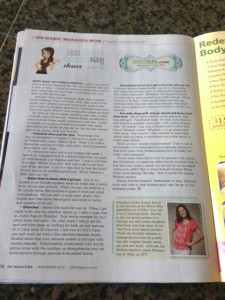 The 202 Magazine is free to the community and can be found in businesses like Whole Foods, My Fit Foods, medical offices and more.  So grab a copy and take a look because the magazine is positive, inspiring and shares great ideas, seasonal recipes, a helpful event calendar and more!  I'm honored and proud to be a part of the 202 team!