Happy Valentine's Day!  We are celebrating today with another $50 Sprouts gift card giveaway!  Last week managedmoms.com gave away a $50 Sprouts Farmers Market gift card and we told you that we would do it again this week!  Keep reading to see how to enter this week's drawing for your chance to win a $50 gift card to Sprouts because we love to help you shop at the store that offers farm fresh produce, an amazing bulk section, fine wines and more!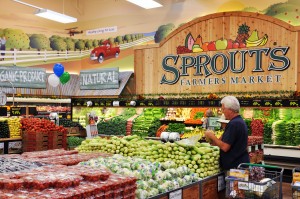 Sprouts Farmers Market celebrated the opening of another brand new store yesterday!  The Sprouts store, that is  located at 1625 E. Glendale Avenue in Phoenix, opened yesterday to much fanfare that included an abundance of samples of the many gourmet foods offered at the store.  I went by to congratulate the new team and the place was packed with happy customers who are thrilled to have a Sprouts in their neighborhood!
Last week, I told you about some of the new features that this Sprouts location is offering that include a made to order sushi bar, an olive bar and more.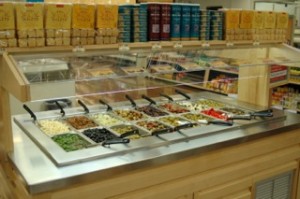 I spoke with Janet Little, Sprouts Farmers Market Director of Nutrition (love her title) about what else customers can expect to enjoy at this new location.
Janet told me that the floral section will have a great selection.  Of course, this is perfect for today, Valentine's Day and anytime you need flowers to celebrate special occasions or to add a little fresh decor to your home. Pretty petals like pink roses, sunflowers and orchids fill the floral section, as well as many other beautiful arrangements.  And in addition to the fragrant flowers, the store will also offer fresh herbs like basil.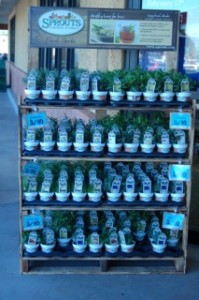 I like that!
Sprouts also fills the center of the store with healthy farm fresh produce dedicating 25% of store space to the fruit and veggies that your body craves for an active and healthy lifestyle.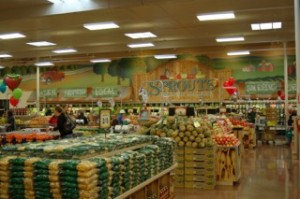 Other stores put produce out of the way, but Sprouts understands what is important and that makes it easier for parents to direct their kids to the colorful fruits display instead of the unhealthy options that so many other stores place in your child's line of vision.  As a mom, I appreciate that Sprouts puts the focus on the right food choices for families!
Buy in bulk at Sprouts to get as much as you want or as little as you need.  This makes good sense.  When it comes to the plentiful selection of yummy and nutritious tree nuts, like heart healthy almonds, you can usually save up to 40% at Sprouts when you compare buying in bulk versus buying conventional packages at other stores.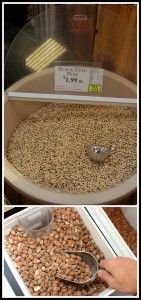 Janet recommends involving your kids when it comes to selecting healthy bulk foods such as granola or trail mix for snacks.  I agree that when you empower kids to help make the grocery store selections, while encouraging healthy choices, they leave proud of the nutritious foods that they picked out to take home.
Janet also showed me a better alternative to sodas, which is the Virgil's line, that is sweetened with Stevia, is gluten free and has zero calories.  I tried a Dr. Better soda and it was pretty tasty.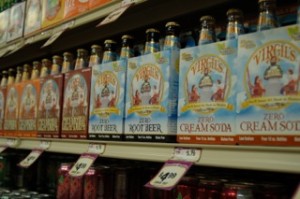 Virgil's line is one example of a packaged product that is going to be a better choice than traditional convenience items.  So your family can still be treated to chips, treats and the like, but the brands sold at Sprouts are going to be natural foods, made with better ingredients…and at the Sprouts very reasonable prices that keep your family on budget.
For moms and dads, Janet tells me that Sprouts is expanding and upgrading their wine selection.  I liked hearing that news!  And new store openings, as well as existing Sprouts stores will be getting an expanded line of frozen foods, a growing selection of meat and fish, olive bars and more.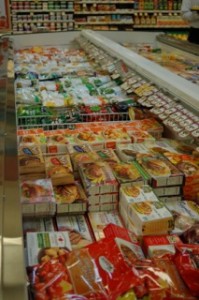 I am very impressed with how Sprouts Farmers Market continues to update their stores and the product selection to keep happy customers coming back for more.
Another interesting tidbit Janet shared with me is just how knowledgeable the Sprouts vitamin & supplement experts are in their field.  In fact, Sprouts invests a lot of time into training their team.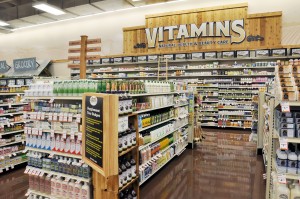 So visit  a Sprouts vitamin expert to get good  advice about which supplements are right for your family's needs.
Sprouts Farmers Market also has some cool online wellness webinars on the Sprouts website that you should check out.  Next week's webinar, that is scheduled for next Tuesday, February 19th at 7pm MST, is with mycologist Paul Stamets, known as the mushroom mind due to his extensive knowledge about the multiple health benefits of mushrooms.  Join Janet and Paul online to discuss the medicinal uses of the mighty mushroom.
I want to send a big hearty congratulations out to the new Sprouts Farmers Market store located at 1625 E. Glendale Avenue in Phoenix!
And to celebrate the store opening and the continued success and growth of Sprouts Farmers Market, the awesome company gave managedmoms.com another $50 gift card to share with our readers in our Freebie Friday drawing this week.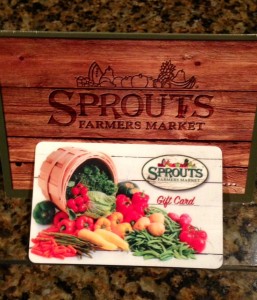 All you have to do is subscribe to managedmoms.com to be automatically entered into the big Freebie Friday drawing for your chance to win a $50 gift card good at any Sprouts location.  Plus we do a Freebie Friday giveaway every week (winner selected through random.org).  The prize is different every Friday, but tomorrow it is the Sprouts gift card!  So good luck!   
Subscribe today, February 14th, 2013 by 4pm to be automatically put in tomorrow's Freebie Friday drawing for a chance to win the Sprouts gift card….and you will also be automatically entered into the Freebie Friday drawing for all kinds of prizes that we do every Friday.
If you are already a managedmoms.com subscriber, then you are automatically entered! 
If you want to enter the drawing without subscribing to managedmoms.com, then simply email your name and email address to [email protected] by 4pm today, February 14th, 2013.  You must be 18 years or older to enter the drawing.  Managedmoms.com will announce the winner's name tomorrow in our Freebie Friday post.  Good luck! 
 A $50 gift card to Sprouts Farmers Market was provided to give away to one lucky winner courtesy of Sprouts.  No other compensation was received and the opinions are 100% my own.