Manic:  The many new beauty products that hit store shelves as we move closer to the Spring season.
Managed:  Decided it was time to do another Ten Under $10 beauty products morning show segment and these items all sell at Walgreens.  So, as I always do, I consulted with managedmoms.com team writer, Bianca, who is a beauty expert for Walgreens and she gave me her ten picks for this month.  Some of these items are new, some are top sellers and some are customer favorites, so take a look and stay on your beauty budget with us!
About our writer, Bianca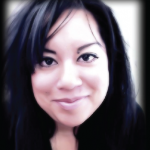 Bianca Malmstrom, Walgreens Beauty Counter Consultant
 Bianca has worked at the Ahwatukee-Foothills Walgreens location, for more than 10 years. She strives in customer service excellence and knows how to make her clients b-e-a-u-t-i-f-u-l! From friendly advice to helpful suggestions, she's your beauty go-to girl!  She has gained the trust of the Ahwatukee community, helping hundreds of men and women truly understand drugstore beauty. Whether it's a face cream question or a suggestion on a shaver, she's got something to say and with a smile.  Read more about Bianca on our team bio page.