Our very talented managedmoms.com writer, Lisa Walton took a Disney cruise with her family and lucky for us, she wrote a review, complete with great pictures!  So if you are considering a Disney cruise for your family vacation plans, Lisa tells us if she thinks it is worth it and worth the hype…
Lisa says:
Disney Cruises….worth the hype??
Absolutely!!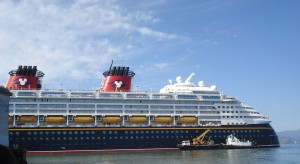 We are HUGE Disney fans in our family.  Living within driving distance to Disneyland we've made countless visits. We finally took our dream trip to Disney World a couple of years ago.  So we knew it was only a matter of time until we did the Disney Cruise.
We took a trip a 7 day cruise from L.A. to the Mexican Riviera aboard the Disney Wonder last spring.  As first time cruisers, we had some reservations.   However, it was hands-down the best vacation we've had as a family!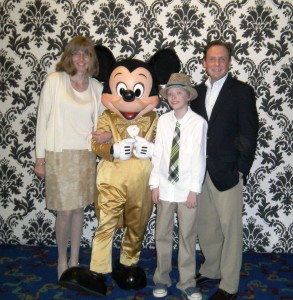 There is something for everyone to do, in fact there is so much to do it can be a bit overwhelming.
We spent $2400 (and received $200 on-board credit) for an inside stateroom.  I was hesitant about not having a window, but for the little time we actually spent in the room we were very glad to have saved that money to use on Port Adventures.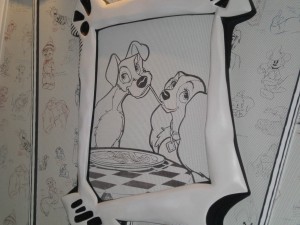 The cost included our cabin, taxes, port fees, food, and non-alcoholic beverages.   The soda station was located on the top deck was available all day/night, however if you ordered soda in the bars/lounges you had to pay for it.  We learned to walk up and get our sodas to avoid those charges very quickly.
 Dining: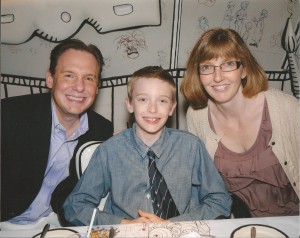 Disney has what they refer to as rotational dining.  This means that you rotate between their restaurants each night.  On the Disney Wonder they have 3 restaurants (Animator's Palette was our favorite).  One of the perks is that your dining staff follows you from restaurant to restaurant.  Your servers get to know your likes/dislikes and go above and beyond to make your dining experience "magical".  Our servers were amazing, we were sad to say good-bye to them on our last morning.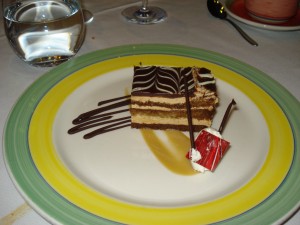 Our appetizers, dinners, and desserts were all delicious.  We never had a bad meal onboard.
There is always food available.  They have several buffets, and offer snack-type foods on deck near the pools (pizza, burgers, hot dogs, chicken strips, etc) even late into the evenings.  But never fear, room service is always available, and included in the price of the cruise!  In addition, for those foodies, there is a high-end gourmet restaurant called Palo (reservation only) for adults that is not included in the price of the cruise.
 Shows: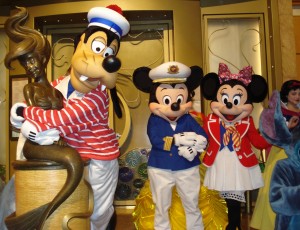 Disney Entertainment is top-notch all the way.  They showed 4 different musicals and they were all spectacular!  "The Golden Mickeys", was an Oscar-type award show.  This was our formal night, so we dressed up to walk the red carpet.  The "Toy Story Musical" was phenomenal; the sets/costumes were exactly like you just stepped into Andy's Room.  The music was fabulous; our favorite was Sid's song "The Master of Destruction".   Disney "Dreams" was our all-time favorite Disney Cruise (original) musical!  We could have watched that several more times.  They also had jugglers, comedians and an amazing ventriloquist that held family shows and adult shows in the late evening.
Activities: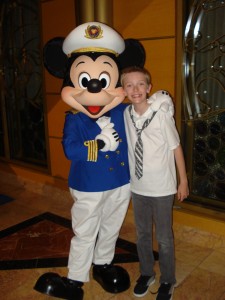 The Activities crew onboard was the best!  They are all very personable and entertaining and will quickly lure you into all of the action on the ship.  They host dance parties, races, karaoke, scavenger hunts, sporting events, Bingo, and a variety of game shows.  There are cooking presentations, variety of wine/beer tastings and educational classes as well.  The staff hosts deck parties during the cruise Cast Away Party, and Pirate Night.  These were so much fun!  Disney is also the only cruise line that has onboard Fireworks while at sea.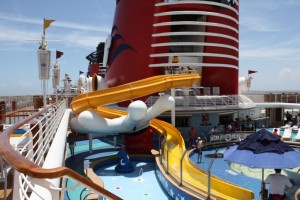 There are 3 separate pools onboard:  a children's splash pad, children's pool (and water slide), family pool, and adult-only pool.  There is a movie theater, and daily movies shown poolside for all of your favorite Disney & Pixar movies plus new releases.  There is a health club and an award-winning spa with a wide variety of offerings.  There is so much to do, you'll never even get through a fraction of the fun that they offer.
 Kids' Clubs:
As a teacher, I'm pretty particular about kids' programs.  I have to say, I've never seen such a well-run program as on the Disney ship.  There is a nursery for young ones, Oceaneer's Lab and Club for the K-5 age group, Vibe for the tweens, and the Edge for the teens.  Each "club" offers its own activities from the early morning, to late into the evenings.  They have character greetings, science experiments, cooking classes, and many wacky races, scavenger hunts, adventures, karaoke, dance parties, and many more activities. They even did a mini musical and performed on stage in the Walt Disney Theatre on the last day.
Several times I saw kids crying at these locations, but it was because their parents were checking them out and they had to LEAVE!  Each area is age-specific and has a high level of security in place.  Kids have to wear computerized bracelets that check them in/out of each center.  Parents have a secret password to give the staff in order for children to be released only to them.  However, older kids have the ability to sign themselves in/out of their programs.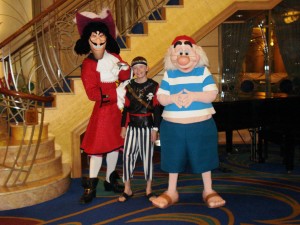 Each stateroom has 2 wave phones (onboard cell phones) so keeping in touch with your older kids is easy.
Traveling Tip:
The "Daily Navigator" is the most critical piece of information for a Disney Cruise.  It is delivered to your stateroom every evening.  It has a schedule of all the activities, movies, shows, and events for each day for kids, families and adults on this ship and in the kid programs.  Our favorite thing to do before bedtime was to pore over the Navigator and highlight the activities we couldn't miss for the next day!  It has port information, time/weather information; store hours, restaurant information and dress code for each day as well.
Port Adventures:
These can be set up in advance on their website or on the ship itself.  Depending on the type of cruise you are taking, they have events from leisurely family activities, to more daring adventures.  These are not included in the price of your cruise, and so you can tailor your adventures to your taste, lifestyle, and budget.  Even when in port, there are still activities on the ship, we found it was a great time to catch-up on our pool time when they weren't so crowded.
Booking New Cruises: 
Disney offers great discounts if you book your next cruise while on board.  In fact, we loved this cruise so much we booked their 7 day Pacific Coast Cruise (San Diego, San Francisco and Ensenada) for October, and saved 10% plus earned additional money in onboard credit! Currently Disney has four ships, and sails from Los Angeles, Vancouver, Cape Canaveral, Galveston, and Miami.  They have itineraries to Alaska, the California Coast, Bahamas, the Caribbean, the Panama Canal, and Europe.  We are huge fans, had a fantastic vacation, and look forward to traveling on another Disney cruise ship in the future.  It truly was a magical time!  Still not sure? Condé Nast Traveler 2012 Readers' Choice Awards voted Disney Cruises the number one cruise line again this year…check it out!
No compensation at all was provided for Lisa's review.  The trip was taken 100% on their dime and her opinions are 100% her own.
About our writer, Lisa: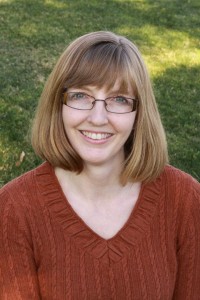 Lisa Walton–Parenting tips & Family Matters
Valley Teacher and Mother
Lisa Walton has been a teacher in the Valley for over 18 years. She holds a Bachelor's Degree in Deaf Education from Illinois State University; and Master's Degree in Special Education from Arizona State University. She currently works as an itinerant teacher, collaborating with regular education teachers in the public schools.
Read more about Lisa on our team bio page