Who is our Freebie Friday winner today?
What did our winner win?  Keep on reading!!  And remember if you are a subscriber, then you are automatically entered in our weekly drawing for great prizes that include beauty items, cookware,  jewelry and more!  Lots of cool stuff!  Now, let's announce this week's lucky winner….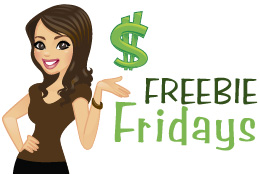 This week's Freebie Friday winner is:
Pat French from Gilbert, Arizona! 
(winner selected through random.org)
Pat won….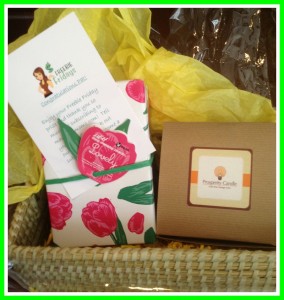 A beautiful Bath & Body Gift set from LUSH that is called the Lovely Gift and the goodies inside include the Secret Garden Bath Bomb, Ro's Argan Body Conditioner and more.   Here is what is inside the lovely wrapped box….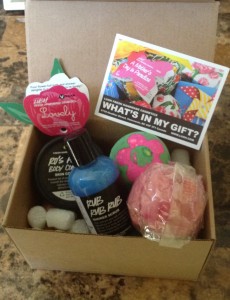 Pat also won a very special and pretty Prosperity Candle that is part of a line of beautiful handmade candles manufactured by female entrepreneurs in and from distressed regions of the globe.  
Prosperity Candles work with women who are from distressed parts of the world who have survived conflict or natural disaster. They are now rebuilding their lives. They come from places that include Burma, Haiti, Rwanda, Iraq and Afghanistan. These women make these beautiful candles and other gifts.
Each candle sold helps give them more security and income. The money they earn through Prosperity Candle helps them invest in education, health care and food for their children.  So this is truly a gift that gives back and you can even connect with the woman who made the candle.  The website has a connect page where you can read her bio, see her picture and send her a message directly. This is such a cool gift that gives back.
Congratulations Pat and thank you so much for being a managedmoms.com subscriber!  We appreciate it!
And we will have more great prizes next week, so stay tuned for that and become a subscriber to be automatically entered into the weekly drawing that we do through random.org! 
HOW TO ENTER NEXT WEEK'S FREEBIE FRIDAY…
Do you want a chance to be in the Freebie Friday drawing for next week?  If you are a subscriber, you are automatically entered!
If you are not a subscriber, subscribe now at www.managedmoms.com.  Simply subscribe to the website by filling out the area in the right hand column that says "subscribe to managedmoms.com."  Being a subscriber means that you simply get a notification email each time we run a recipe, article, beauty tip, coupon and more.  We don't share your email address with anyone and you are automatically entered into the weekly Freebie Friday drawing for your chance to win a cool prize every Friday.  It is that easy!
The beautiful LUSH gift box was kindly provided by LUSH and the lovely Prosperity Candle was provided by Prosperity Candle.  Thank you to both companies!  All opinions about the effectiveness of the products are 100% my own.