If you read part one of my post about traveling with my daughter's show choir, the Ahwatukee Children's Theatre Treble Makers, then you know that we took 1st place against 67 national show choirs.  That was amazing!  In part one, I told you that part 2 would run today, so here is the second part of our adventure which tells you about my favorite Hollywood attraction that the entire family will love and that is Universal Studios Theme Park in Universal City, California.
On our second day of the trip, our kids performed at Universal Studios Hollywood, which was a lot of fun.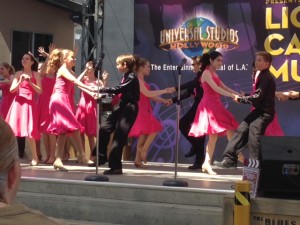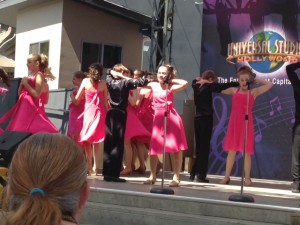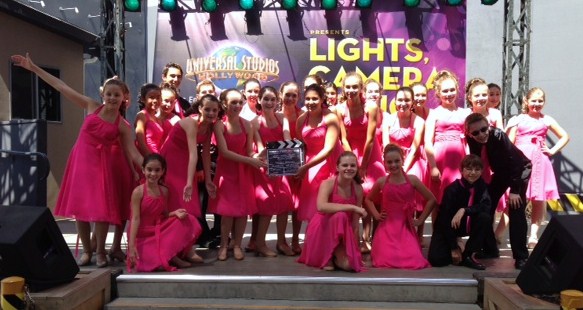 After the show, we got to stay all day long to ride the fun movie-themed rides and explore the park.  I have been to Universal Studios before and it is my favorite theme park due to the focus being on big Hollywood movies.  The park offers some healthy food options and yummy margaritas, too.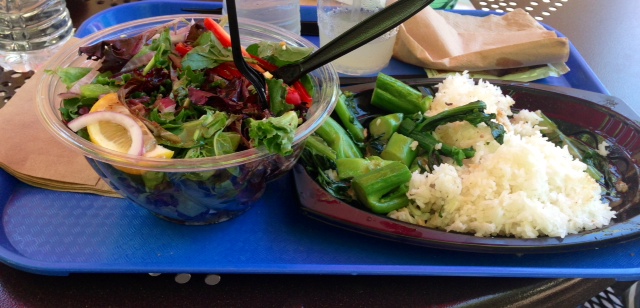 The ride not to be missed is the Universal Studios Theme Park Studio Tour attraction.  I got to take this a couple of years ago with my family and it was just as much fun the second time around.  The Studio Tour takes you behind-the-scenes to see Hollywood's most famous backlot in the world's largest working movie studio.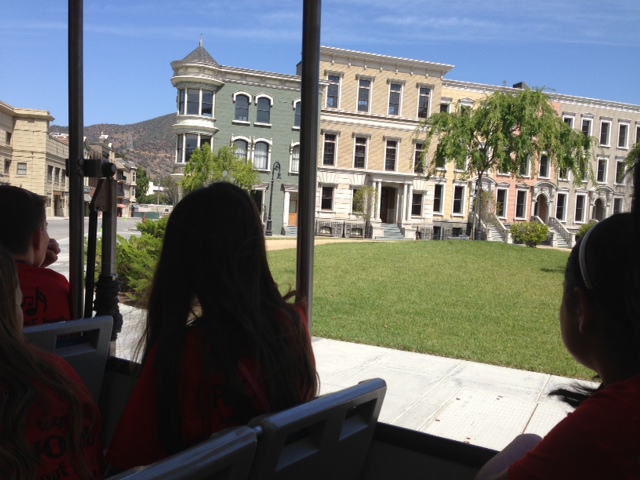 Your bus and tour guide takes you through 13 city blocks on four acres of historic studio lot.  Remember the famous clock tower scene in the "Back To The Future" movie?  Here is the set it was shot on from our tour bus view…..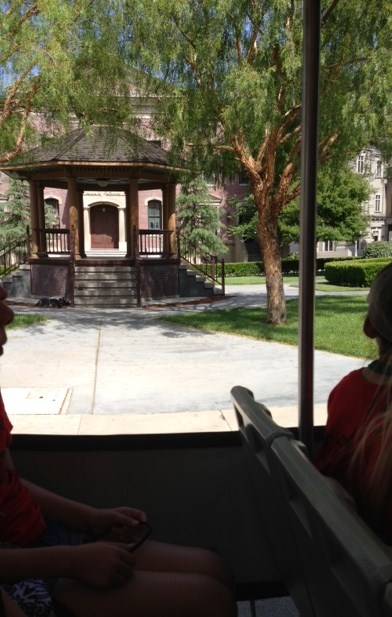 I wish I could you show more cool pictures from the Studio Tour, but my phone died right after this shot. Take my word and make sure you go on the Universal Studios Tour because you will also see creepy Norman Bates from the "Psycho" movie approach you, as well as Jaws, too!  And if you are a "Desperate Housewives" fan, you will especially enjoy cruising down Wisteria Lane.  Universal Studios also has a ton of other amazing rides like the very popular Transformers ride, Jurassic Park, Shrek 4D and much more.  If you go to Hollywood, definitely take a day to visit Universal Studios.
Tomorrow I will show you two more must see spots to do in Hollywood.  If you like the Grammys and music and a day at the beach, don't miss my post tomorrow, which will complete my Hollywood adventure blogging that you can use as a guide when you plan your trip to Tinseltown.  Stay tuned for part 3  (and the final Hollywood post) tomorrow.
Hurray for Hollywood!