Thank you Bridget for sending in adorable pics of your pup, Niner!  Take a look at this cutie.  I love his white paws…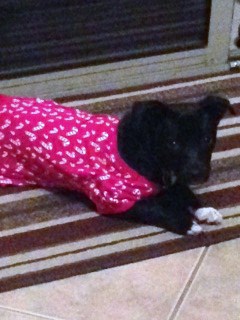 Niner likes to sit at the table with his humans and help with homework, too….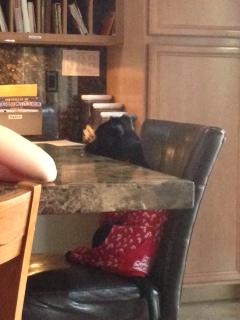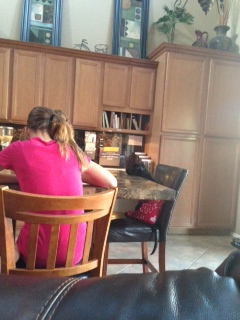 And best of all, he gives good hugs…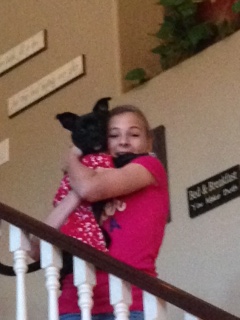 Niner is a nice and very loving companion and we thank Bridget for sharing her precious pet pics with us today.  Email us your pet pics!  Send to [email protected]  We love to get your pictures and post them on the weekend to make us smile and to remind us to take some down time with our pets before the crazy week starts up again.  Have a great Sunday.