I absolutely love when I hear stories of dogs and cats becoming fast and furever friends, so I was thrilled to receive this week's pet pictures sent to us from managedmoms.com reader Jennifer Spear and her family!  Jennifer's family have the most wonderful and loving dog named Emme and they had been wanting to add a feline to the family, but they weren't sure how Emme would adjust to a kitty cat.  They took the plunge and adopted sweet Tabitha and, as you can see in the pictures, Emme and Tabitha became quick companions….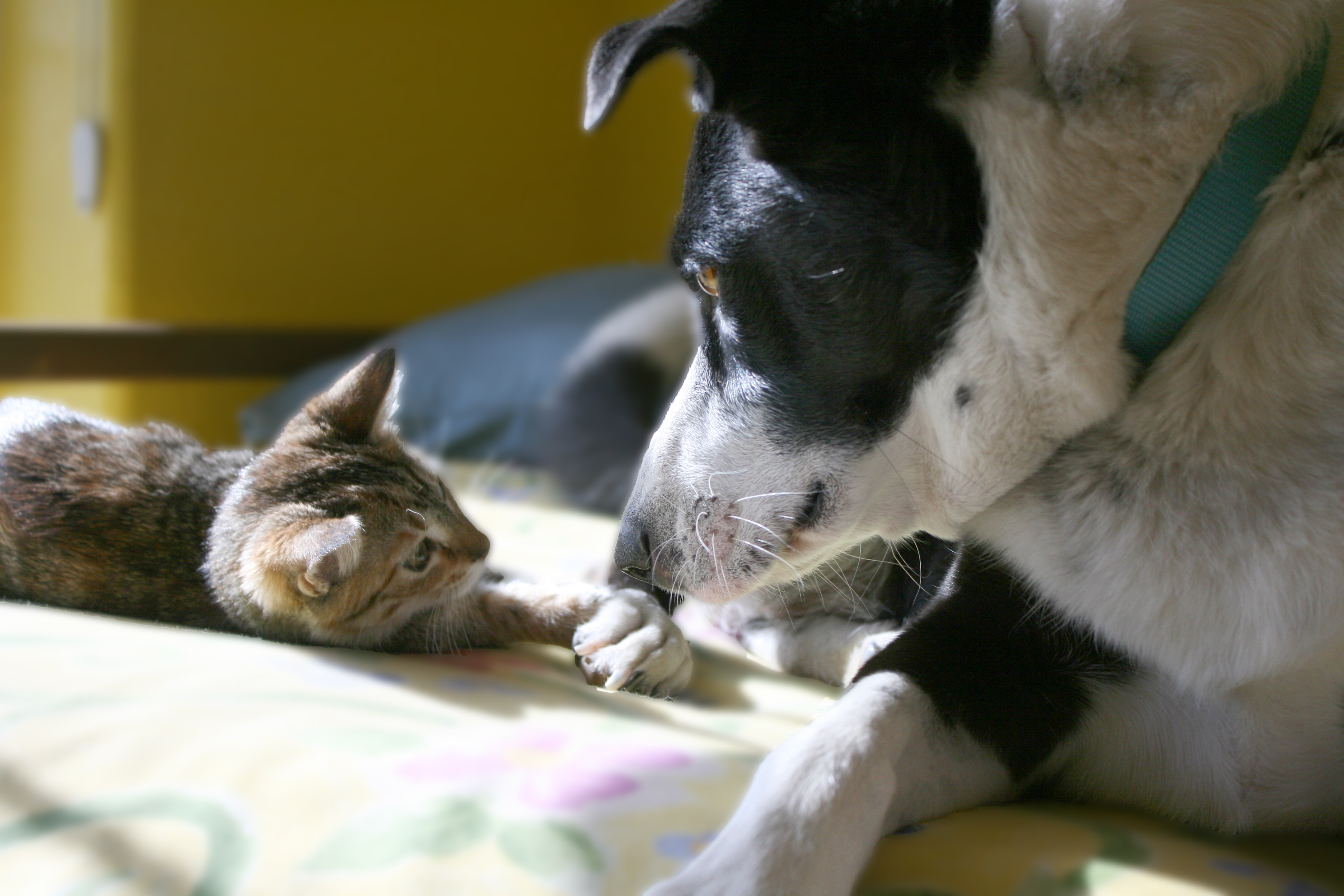 How adorable is that?!  Tabitha loves her new humans, too….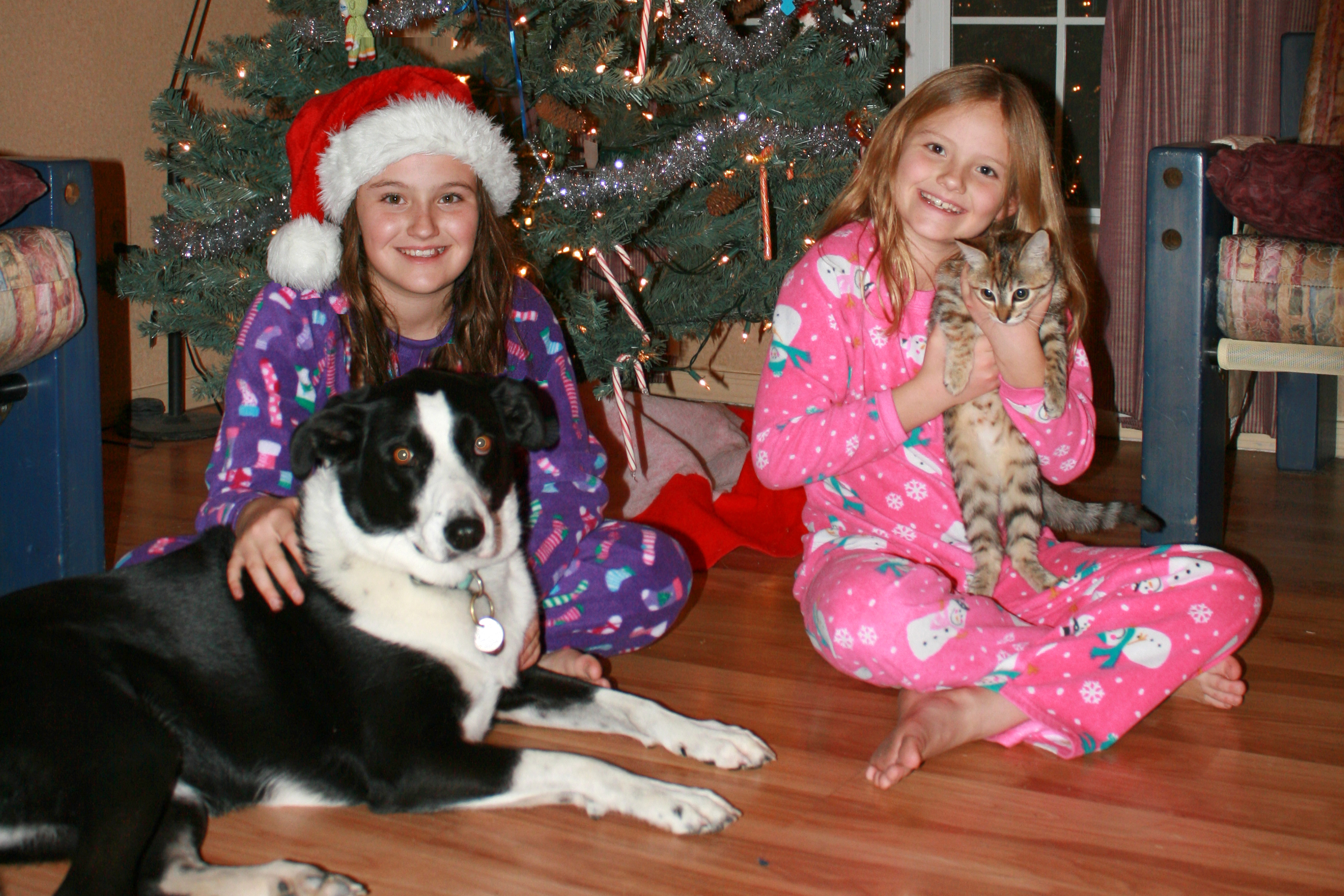 And Tabitha's story will break your heart.  Jennifer told me that this adorable kitten was found in a dumpster with her brother Pumpkin at about two weeks old.  A few weeks later the place that fostered them also got a cat that had newborn kittens.  This sweet Mama cat adopted Tabitha and Pumpkin along with her own litter.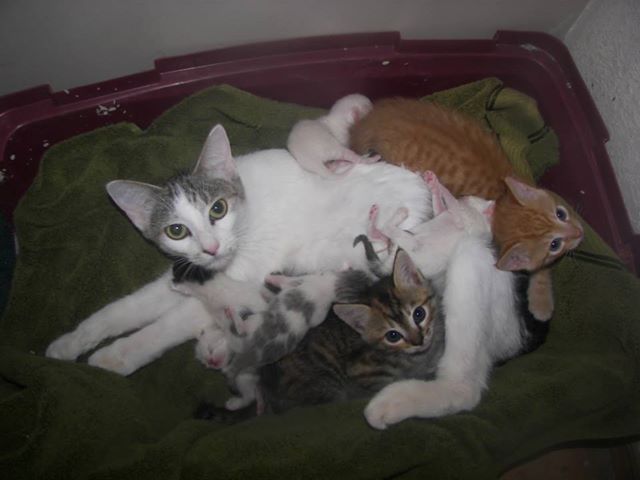 What a sweet mother cat to take Tabitha and Pumpkin in like that with her tiny kittens.  The kind woman who fostered Tabitha took her to Choice Pet Market and that is where Jennifer's family adopted her.  Choice Pet Market has several Valley locations and is a great place to rescue and adopt a special family pet.
 And boy did Tabitha find the right human home!  Jennifer's family truly treats their pets as valued family members who even go on vacation with them!  Here is Ms Tabitha accompanying the family to a trip to Show Low.  Jen tells me that this is the spot that Tabitha wants to travel in, believe it or not….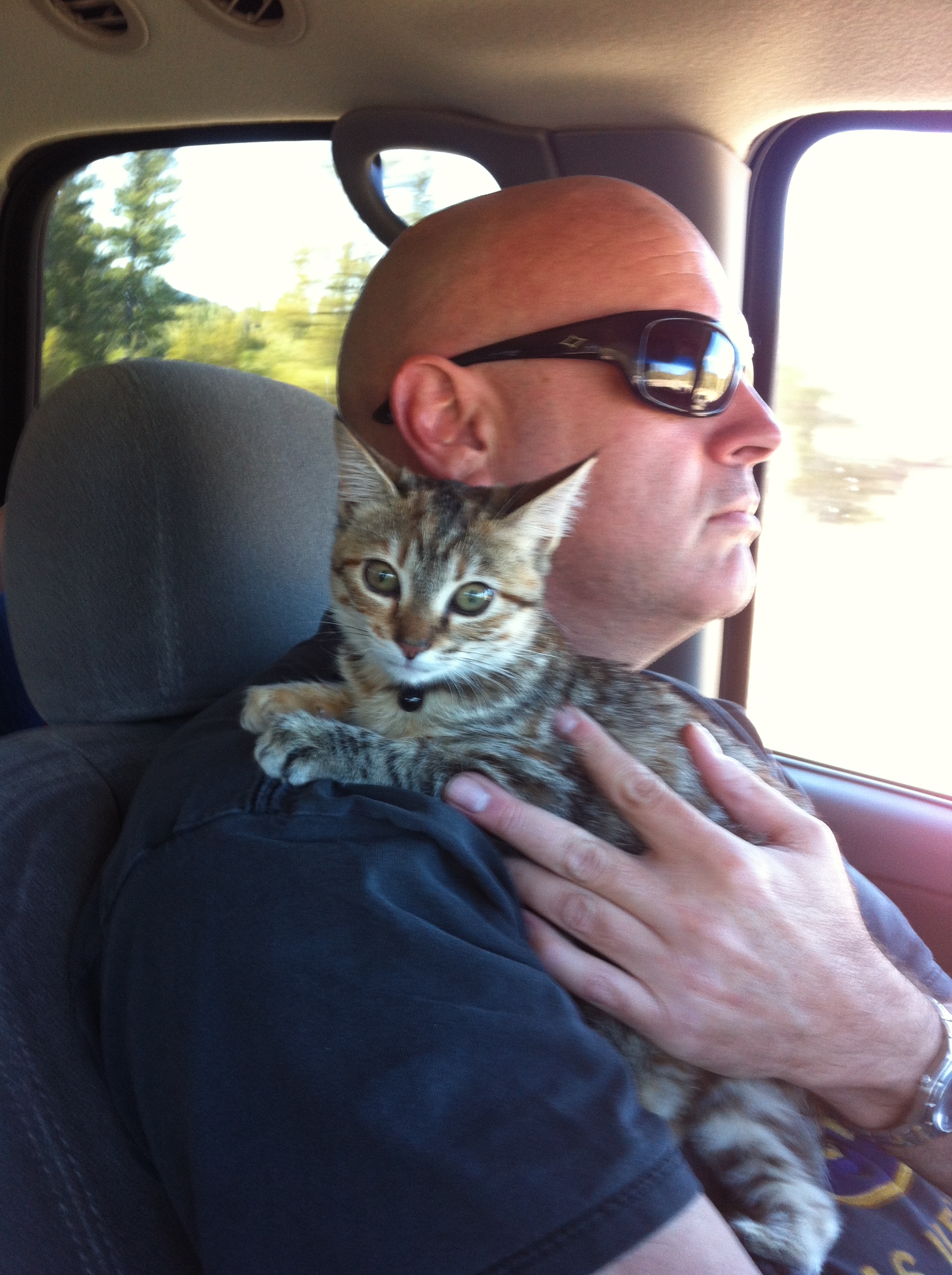 Thank you so much Jennifer for sending in these amazing pictures.  Tabitha is truly one cool cat and we are so happy for her and for her fabulous human family!  Email us your pet pics.  We love to post them every weekend, especially when we get to share stories like Tabitha's rescue tale.  Email to [email protected] and have a great rest of your weekend.