Today's weekly pet pics star my daughter's lovely Lucy cat.  In the last week, she has made us chuckle more than once and I was able to capture her giving her Mama some love.  The first picture is a great one.  I went into our closet and I glanced over at my husband's shoe rack to find a little something extra taking up some shoe space….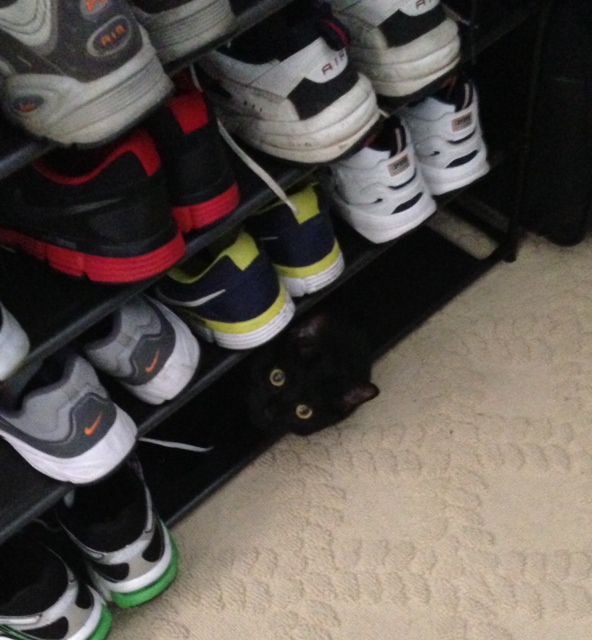 And a few days later, I glanced under the Christmas tree to find someone I didn't expect to find that seemed to claim a gift as one of hers….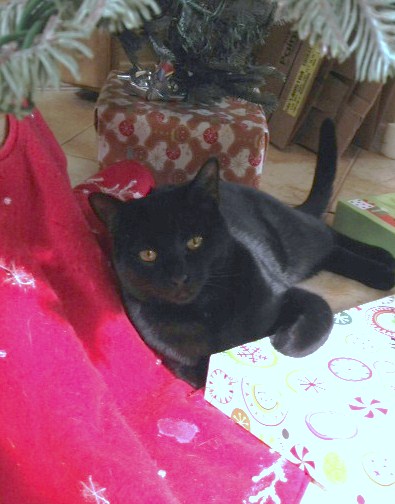 And she surprised me again later when her lovely green eyes peeked up at me from below.  Those cool cat eyes match the tree branches…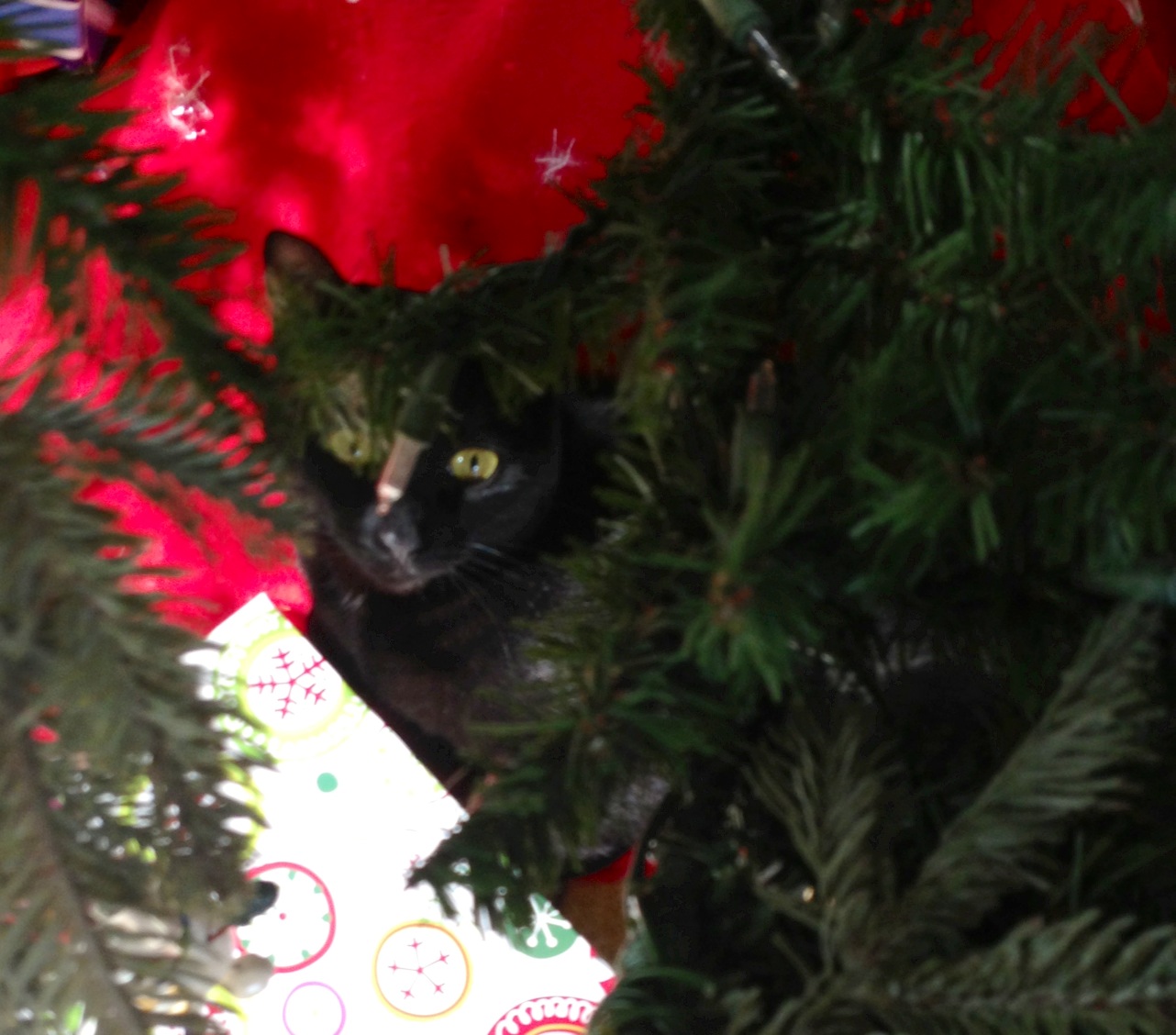 And when she is not making us laugh, she is giving us love as you can see here as she and her human Mama exchange some kisses..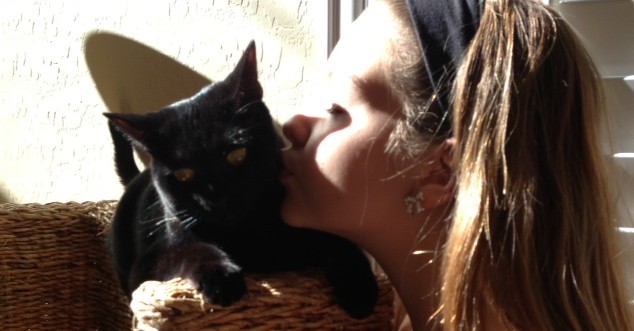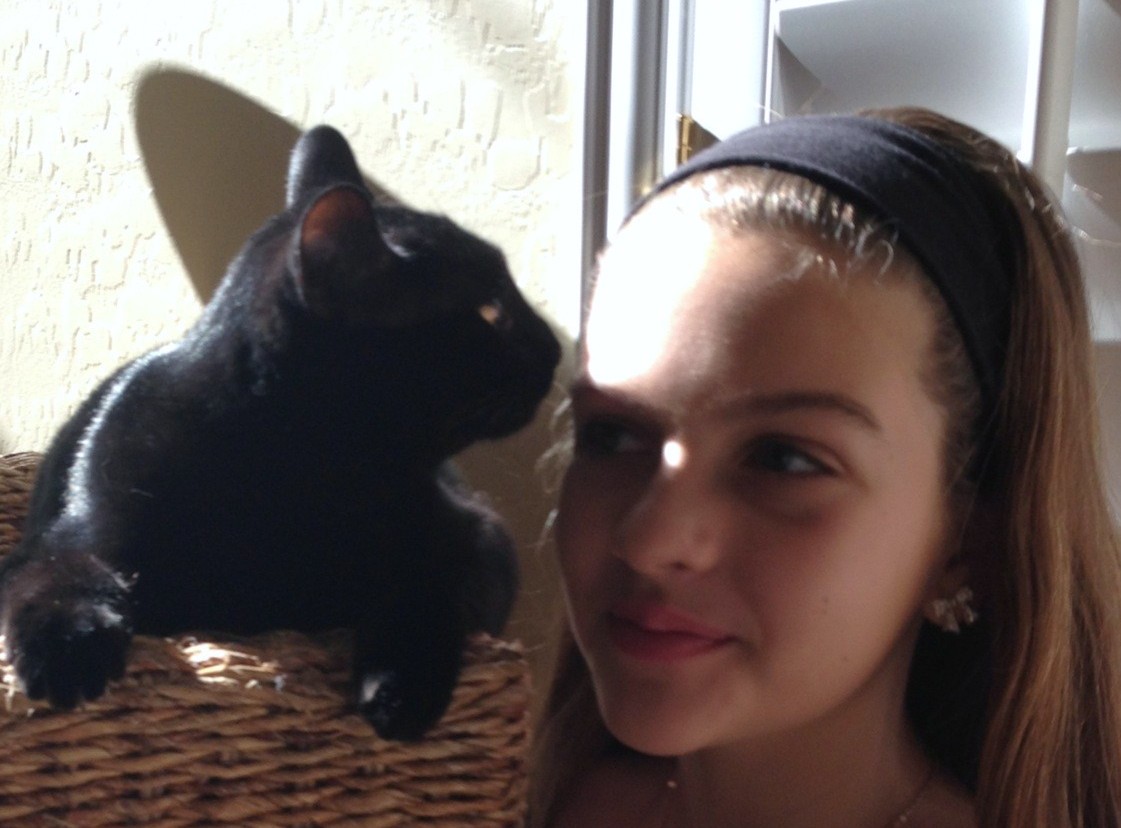 Remember to send us your pet pics.  We love to get them and post them every weekend to remind us to take time out of the busy holiday season to pamper our pets.  Email you pet pics to [email protected]