January 4th is always an emotional day for me because it is my brother's birthday.  But since he so unexpectedly passed away in 2002 at only 22 years old, I don't get to call him, hug him or say Happy Birthday today, but that doesn't mean that I can't still express just how much this day means to me because it celebrates my dear brother, who I was pretty close with through the years.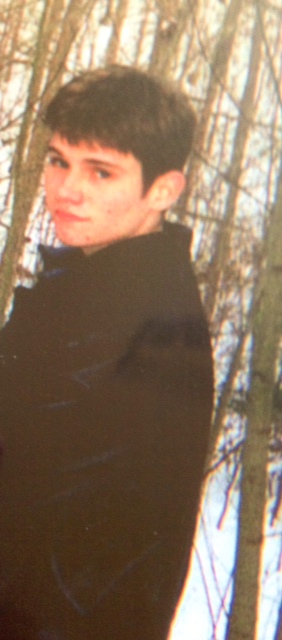 So many friends sent cards and shared kind words that really helped during that raw, painful and tragic time when our family lost our Shaney.  I remember that one friend said to me that I had always talked about my little brother and that I shouldn't have to stop talking about him because of his passing.  So today, I honor and talk about my beloved brother, Shane.  He was such a cutie and we had a special bond indeed.
I remember even helping my Mom time her contractions upon his arrival because I was 12 years older.
And when he came home from the hospital, I had a sweet newborn to cuddle, along with my brother, Nathan who was a cutie pie toddler, to play with as well.  I was one tween who adored having two little brothers at home to play with after school.
Years later when I got my awesome Southwest Airlines marketing job, I would fly those now teenaged brothers to Phoenix to attend Suns games, hike, have fun and hang out.  Such great memories and little did I know at the time, just how much those free flights were an incredible gift to my heart.  Memories from those frequent visits now fill my heart where it often feels empty when I wake in the morning and quickly remember that my brother has left us.  Even this many years later, I still wake and remember this shocking fact on a regular basis.  I bet those of you who have lost a close family member can relate to this.
Then my brothers became young men and I became a mother.  Again, we would fly 2,000 miles to celebrate their roles as proud uncles and my son would thoroughly enjoy playing with his high energy and fun uncles.
At one point, I broke my ankle and my Shane flew here and stayed close to a month to drive me to and from my Channel 3  job and to help hubs and I care for our toddler son while I hobbled around on crutches, once even dealing with healing from a root canal, too.
My sweet Shane came to the rescue and helped out quite a bit!
Once my baby girl came, my awesome brother flew out to meet her and to help me once again, as hubs was on a business trip and I came down with a very bad case of Mastitis that had me down similar to what the full blown flu does to your body.  Although I was ill with 103 fever and quite miserable, I took great joy in my moments with my little bro, both conversing with him and watching him adore his little nephew and niece.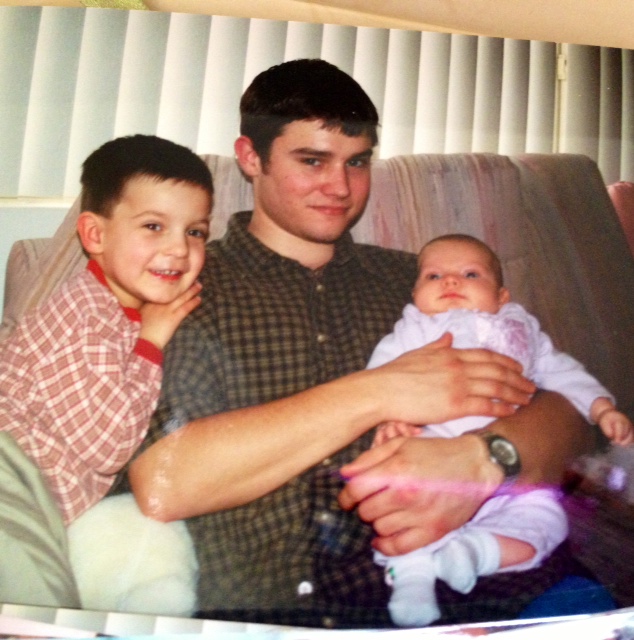 That was to be our last visit as an accident took him from us 9 months later.  And now 12 years later, on this day, I want to be able to simply dial a long distance number to tell my handsome brother Happy Birthday. With that not an option, I remember to let my heart feel the loss, but to also feel the celebration of what a gift my baby brother is in my life, both as a sibling, who told me that he looked up to me, and as a friend as he became an adult years later who would share in my joys of getting to know my babies.  He absolutely loved being an uncle.
The funny thing is that my girl still talks about him even though she was only an infant when they met.  It is as if he is with her and I believe that he is.  I believe that when they leave us they take a piece of our heart with them, but they also stay with us and we can take a moment whenever we want to….to visit with them, heart to heart.
Happy Birthday to my brother, Shane.  You made my world a better place with your life and, as my friend said, I will continue to talk about you with joy and smiles as I did when you were physically here.  You are still here firmly entrenched in my heart every day of my life.