This week's pet pics that I snapped of our cats cracks me up.  This first one is the Hide in Hide & See….although I don't think she is doing a good job finding a hiding place….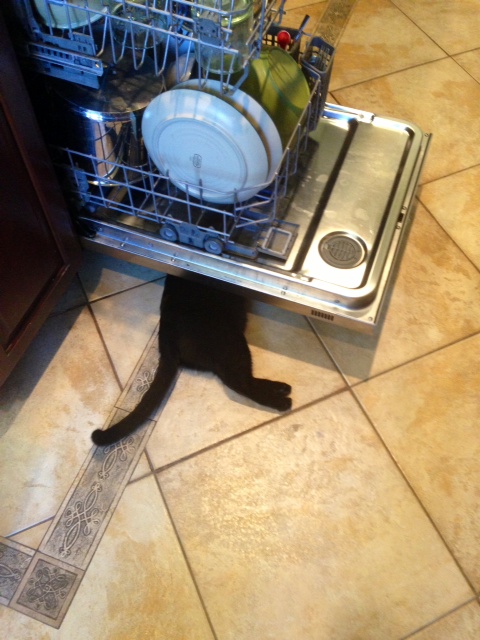 and this next picture is the see as in do you see me with all of your stuff…..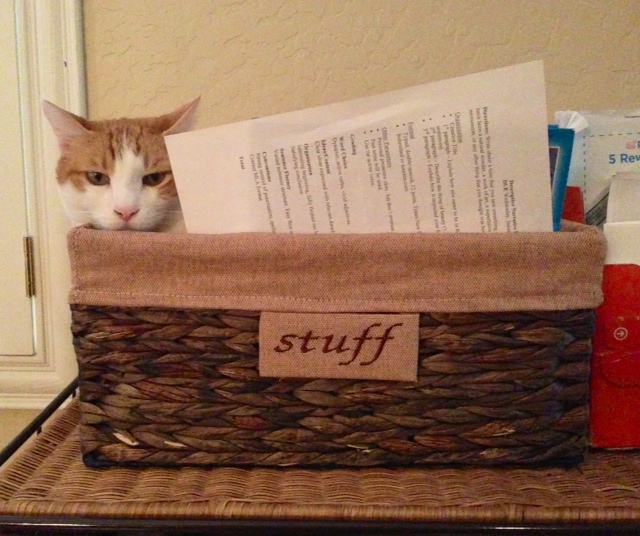 Our rescue cats make us laugh just about every day and this day was no exception.  I never know where we are going to find our silly kitties trying to hide or making sure that I see them!
Send us our cute pet pics.  We love to get them and post them every weekend.  Email to [email protected]