I can only imagine how our 17 amazing players felt when that winning goal went in and we lost the USA Hockey National championship game in overtime yesterday.  We parents clutched our hearts, caught our breath and smiled through teary eyes with disappointment, of course, but also with pride and joy that our 15, 16 and 17-year-old boys from the desert came this far. What an incredible experience that all of us, kids and parents alike, will always remember and cherish.
After all, a team full of desert dogs came to Reston, Virginia and almost took the gold!  In fact, our team, the Arizona Hockey Union Midget U16AA/AAA team went undefeated throughout the week beating teams from around the nation.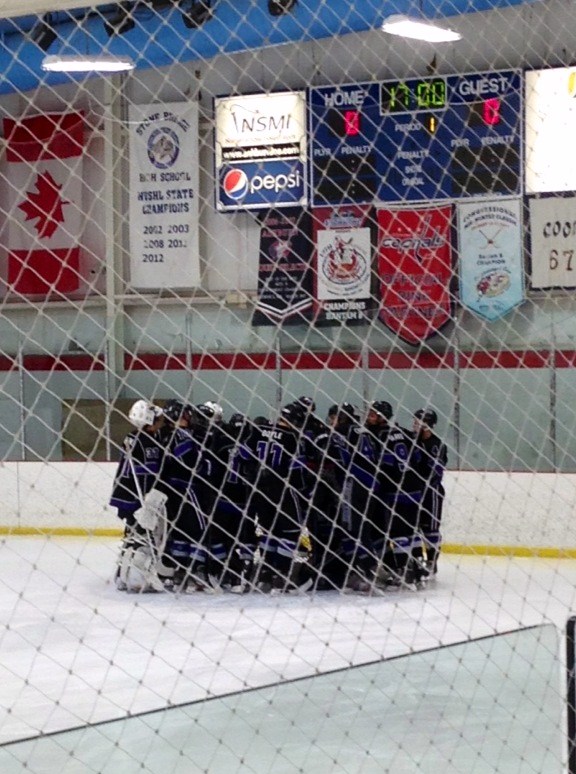 I heard rumblings in the rinks that folks were definitely surprised that a group of Arizona boys raised in the sun with no snow or ice could do so well.
And we did do very well going undefeated against teams from Virginia, Oregon, Alaska, Florida and New Jersey before losing the title to the East Coast Eagles from North Carolina in overtime.  So we took the silver medals and made our way back to Arizona on a long 5-hour flight.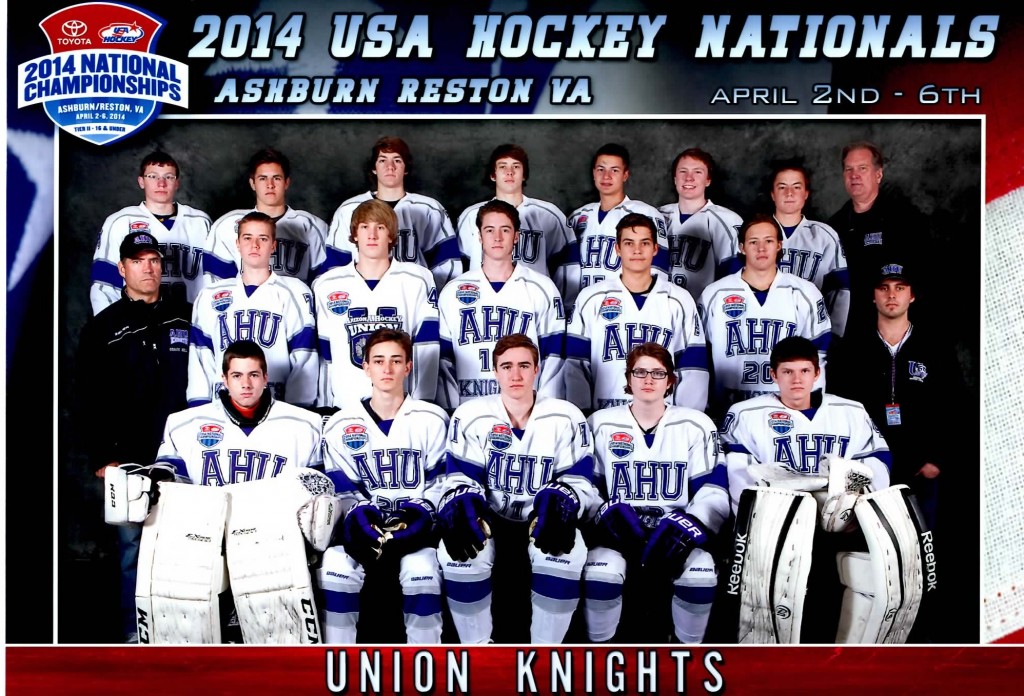 I celebrate this achievement and I celebrate the game of youth hockey and all that it has done for my boy.  I am proud to report that the teams we played in the Nationals competition all played fair clean hockey and displayed good sportsmanship.  This makes me just as proud as our strong standings in the Nationals competition.
I say that because our son has played hockey since the 2nd grade and I haven't once regretted the incredible amount of time and money spent to honor the big commitment that his sport has required of our family.
The lessons he learned on the ice and in the locker rooms, on the road in the tourneys and off have been invaluable.  He has experienced victory and defeat, both on teams and as an individual player every year when tryouts would roll around once again.  The journey taught him pride, compassion, perseverance, sportsmanship and humility and some of his best friendships started on the ice at 7 years old and continue to thrive now at 16.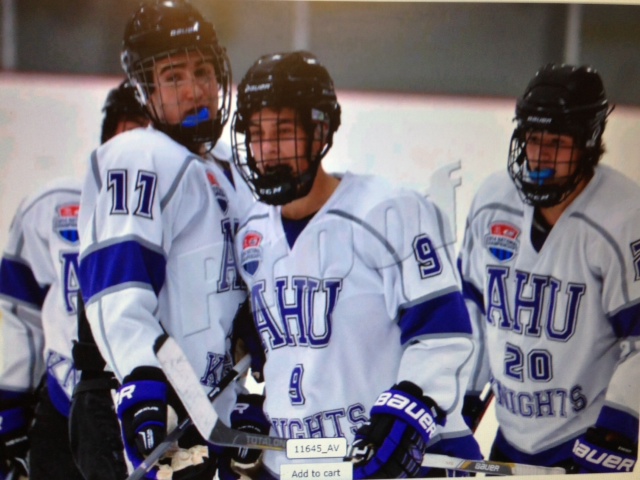 I am thankful. His coaches (he has had both men and women coaches, let me add) have been incredible mentors and friends to him and have helped us as parents influence our son to make good choices, both on the ice and off.  That is priceless in these times.
We parents were especially impressed and reminded of the respectable aspect of a good hockey organization when the night before the big playoff game, our table was sent a round of drinks by parents of the opposing team.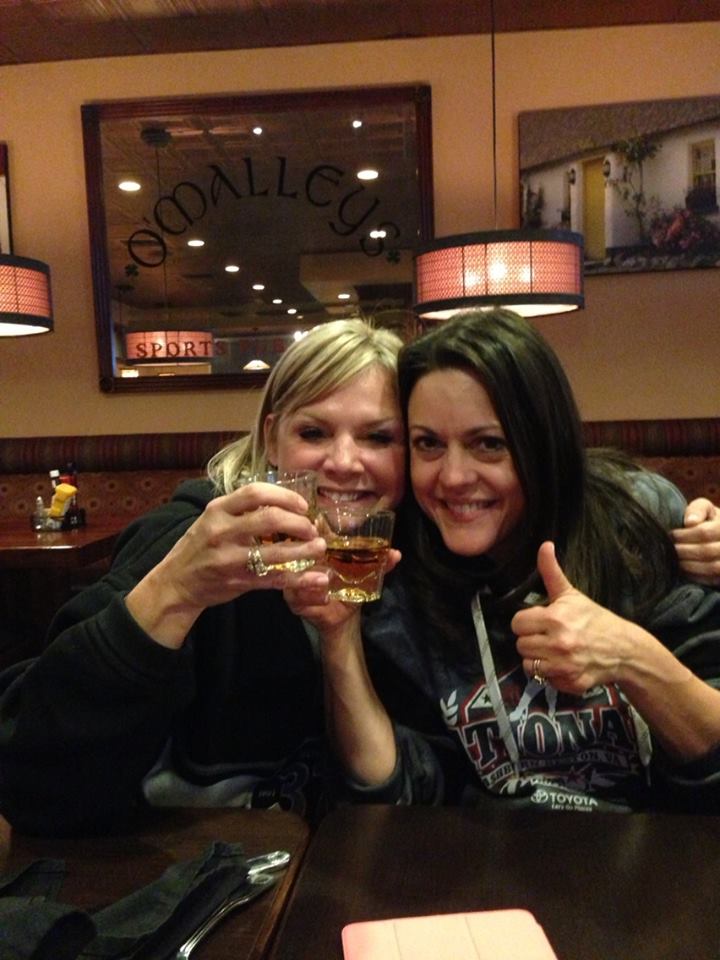 Did I mention that I believe that hockey is a classy youth sport?  I do and that is one example that supports my belief.
Of course, through the years I have seen questionable ref calls result in a few bad behaving parents and players at times, but it was truly a rare event in my 10-year hockey Mom experience.  We have traveled to Texas, Colorado, Utah, California and even Canada to experience hockey from all around and my son always came back a little more enriched and mature from the experience.
So as the adrenaline took over with each win this last week and we could taste the gold….yes we felt sad seeing the other team hoist the big trophy and wear those cool red championship ball caps.  But a feeling of pride and genuine camaraderie among us parents lifted our disappointment and gave way to warm smiles shared with each other and with our boys…our boys, who were little not so long ago, and now stand tall (mine is 6'1 already) and are morphing into men each day and rather quickly.  These young men will always carry this experience not only in their memory banks, but in their hearts and I wonder if they know just how much we parents will do the same.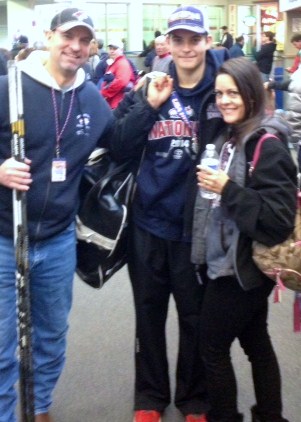 Congratulations boys!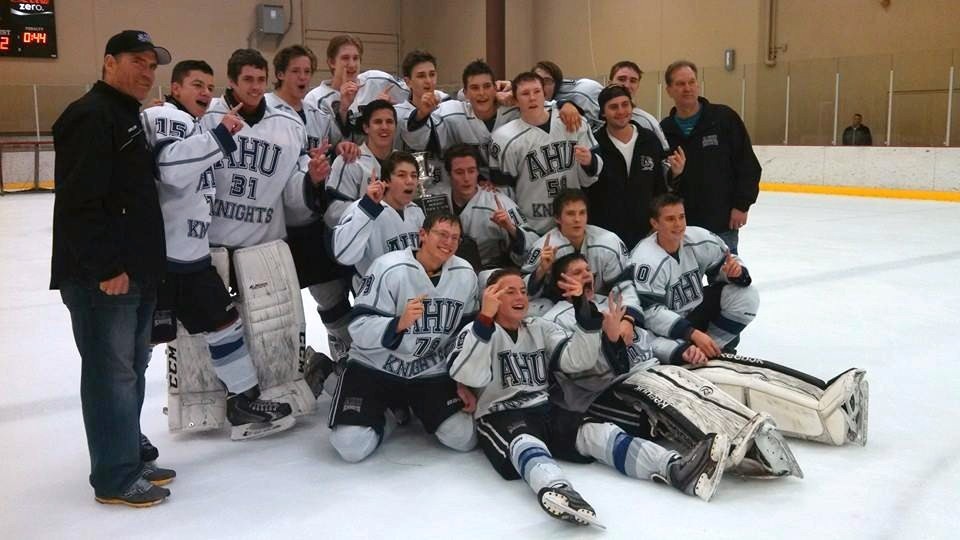 Gold, silver or otherwise, we parents couldn't be prouder and PS – coming home with the silver medal is pretty darn cool!