Manic:  My daughter reminding me that I can't forget her annual tradition of having a birthday party for her cat…add that to our hectic schedule!
Managed:  My girl finding a recipe online for a cat cake made of tuna, cheese, flour and more and then baked to fit a feline's fancy on her 2nd birthday!  So Lucy's 2nd birthday party was underway with my tween doing most of the work to keep our manic schedule managed enough to fit in time for a cat's celebration.  Lucy the cat seemed to enjoy her birthday bash.  Here are some fun party pictures and the cat cake recipe for any of you that may be interested in baking a treat when your kitty's big day rolls around.
The Pet Pics:
The Birthday girl who turned 2, then and now…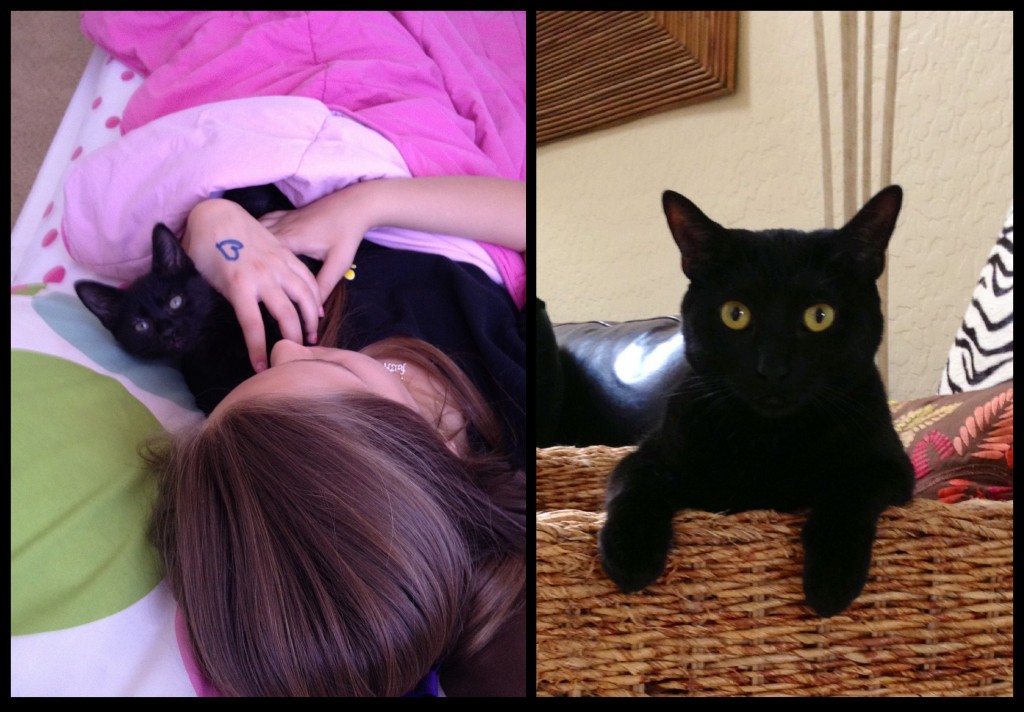 And it is always fun to look back at baby pictures on a birthday…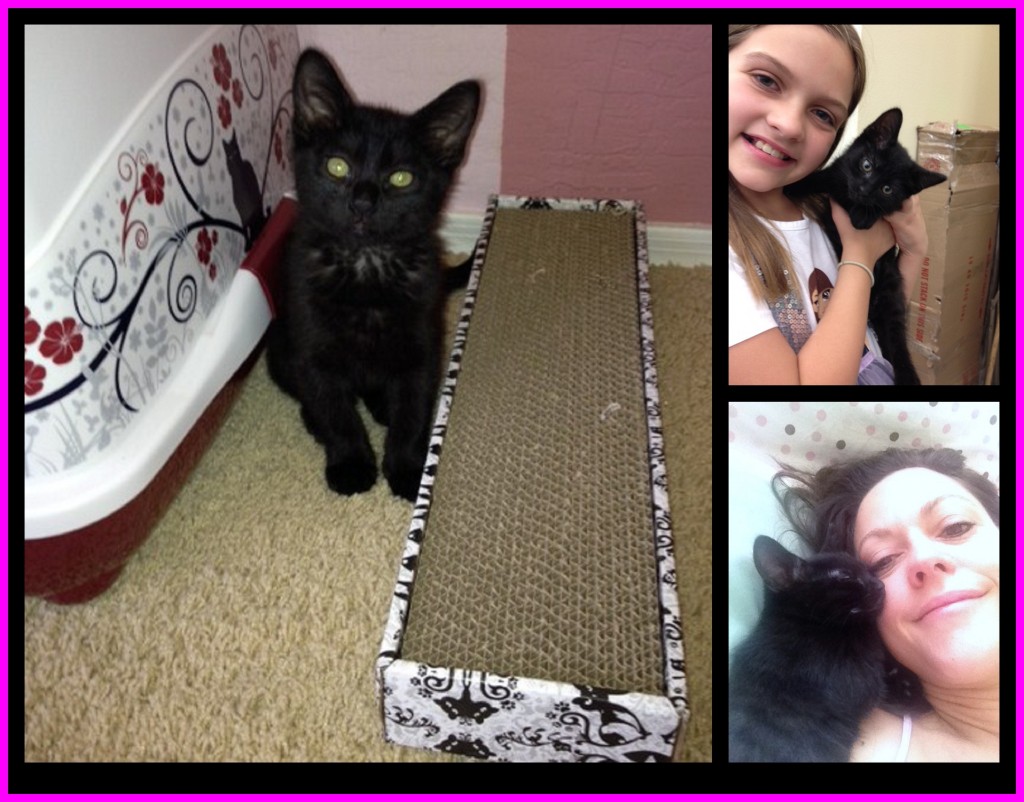 Lucy is lucky enough to have not only found a human mama who adores her, but also a tireless tween girl who even bakes her a cat cake….
 Lucy spots her birthday goodies….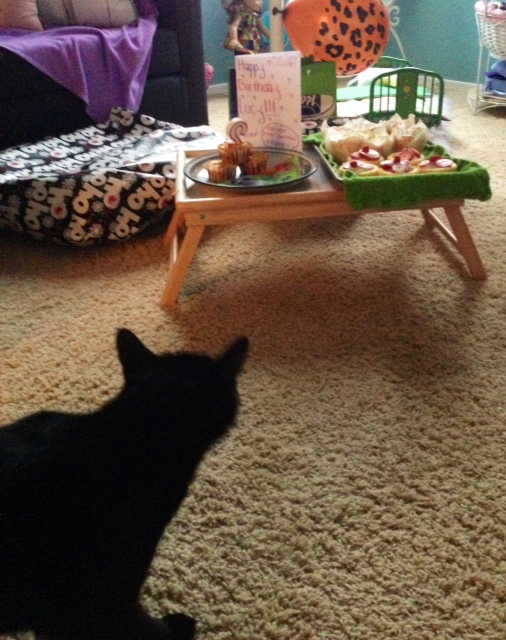 And it looks like Lucy loves her cake…
The scarf didn't stay on for long, but the eating of the cake lasted a pretty long time and was enjoyed by all….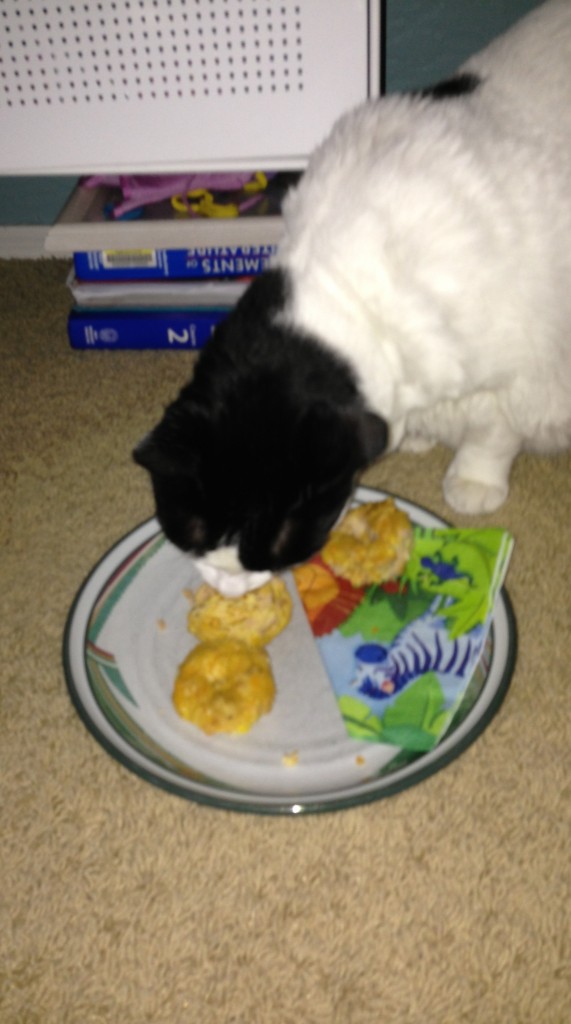 And we can't forget the purrfect presents…
 She did try to unwrap this one by herself….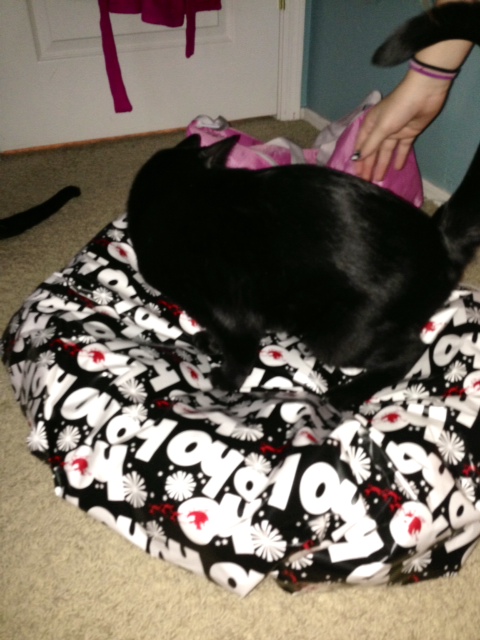 …And she seemed to like what was inside as her eyes are lit up with excitement (LOL)…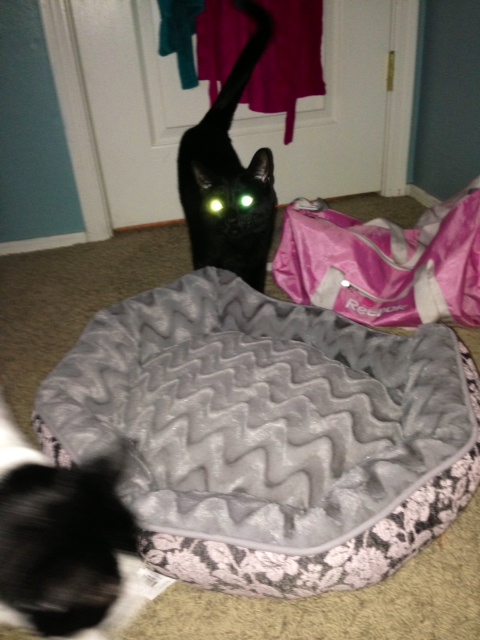 Now let's get back to that tuna cat cake.  Want to know how to make and bake it?
The Cat Cake Recipe
Lucy's mom, my resourceful daughter who loves to bake, found this edible and successful (all cats kept it down hours after party time) recipe at the blog called yyhh.org and the recipe link is here.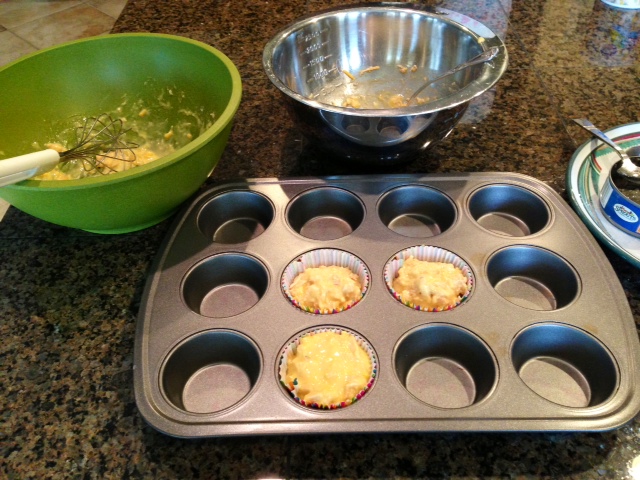 The tuna cake usually calls for a nice piece of shrimp as a topping, but since my girl is allergic to shellfish, I didn't let her crown it with shrimp and Lucy didn't mind at all.  She really loved the chunks of tuna that are baked in the cool cat cake!
So as we close this birthday bash down, I'll end with showing you my favorite picture from Lucy's big day last year when she seemed to be waiting by her party swagg patiently for her Mom to come home from school….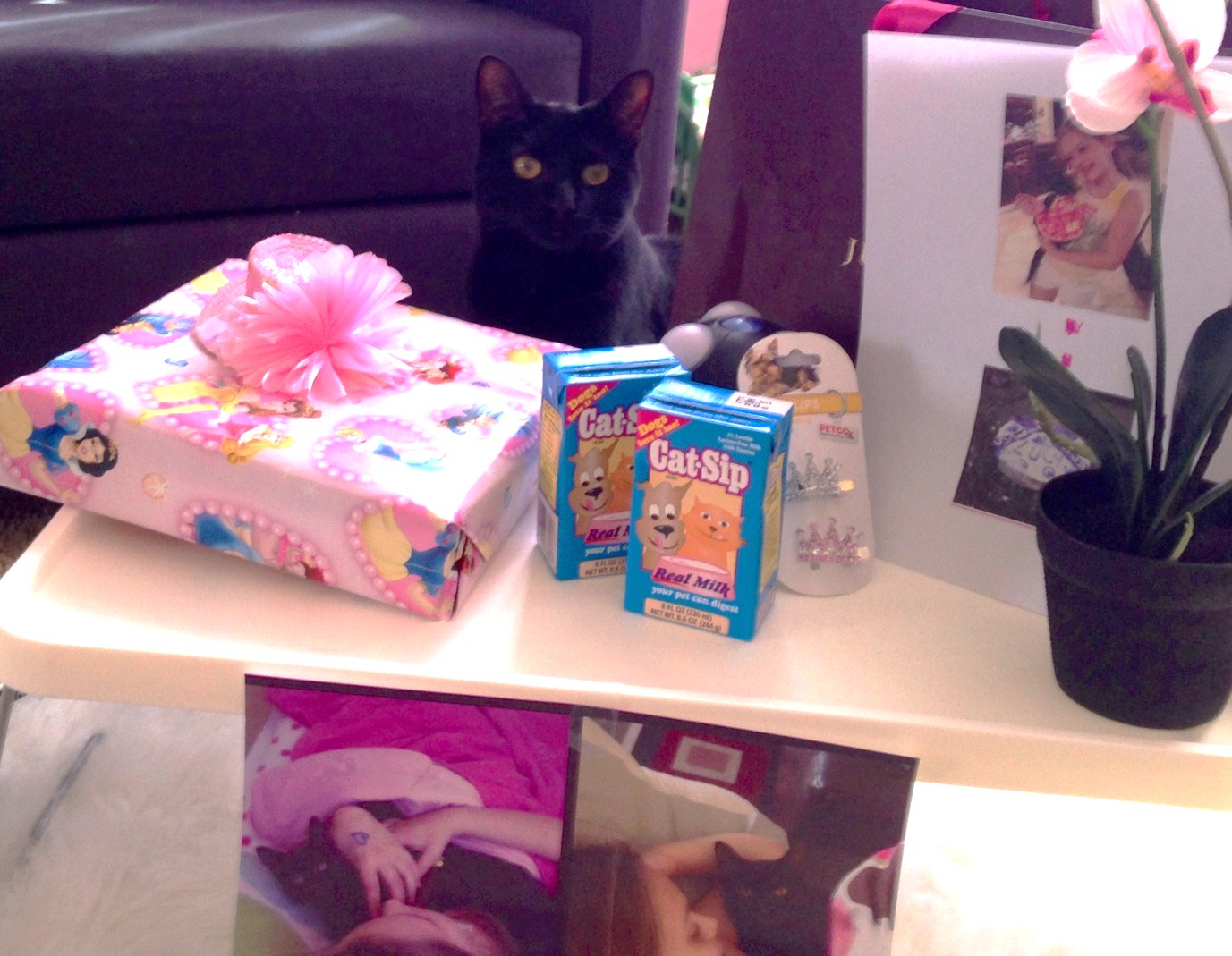 Well Ms Lucy, it will be another long wait because birthdays only come around once a year and the older you get, the more you will appreciate that!  Happy 2nd Birthday cute cat…and thanks for being such a good girl for my girl…
Happy Birthday to the loyal and lovely Lucy!  You are a beauty…