Manic:  Today's mutiple technology gadgets that surround our kids.  With smart phones, tablets, social media, the internet and more…and with this way of life becoming mainstream and pretty much required to communicate in this day and age, how do we manage our kids' technology with boundaries?
Managed:  Welcomed today's guest writer, Dr. Lisa Strohman.  Dr. Strohman is a clinical psychologist who specializes in educating parents and children on the effects of technology overuse or addiction.  She shares her expertise on this important topic. She makes some great points here and has some helpful suggestions for us parents. And see the information that immediately follows this article about Dr. Strohman's FREE seminar for parents who want  help working with their children to disconnect from technology.  This helpful free seminar will offer ideas on how to help kids achieve a more balanced life when it comes to life with and without all of the technology.
Dr. Strohman says:
 Boundaries with Technology: Is it possible?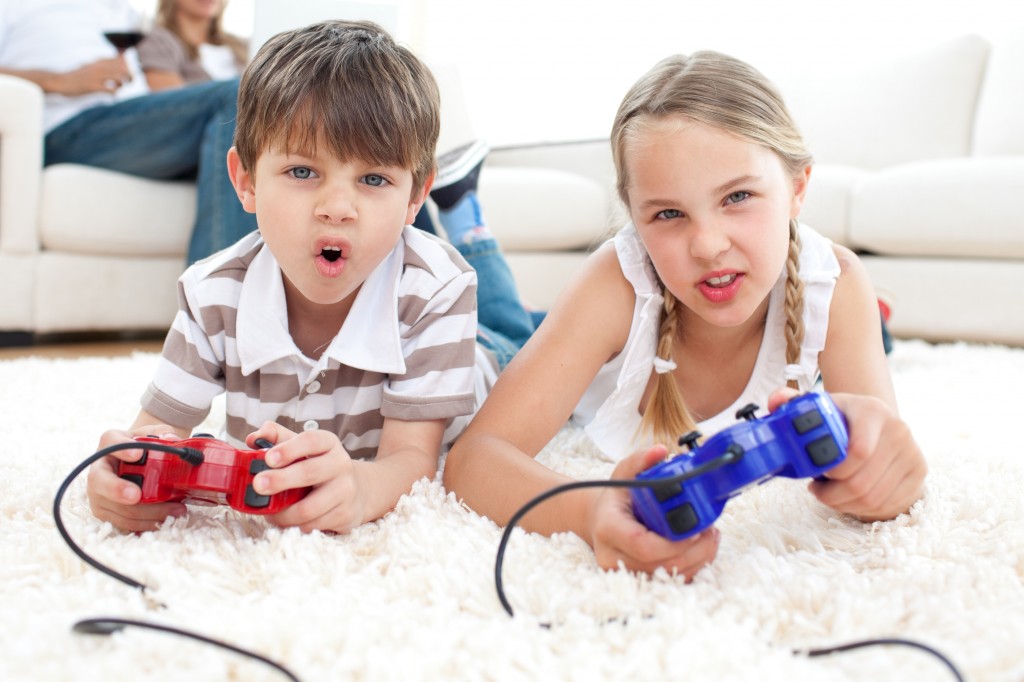 How many times have we heard: "Mom, it's an educational app! Everyone has it!"  As a Mom, I know how easy it is to give in and let kids have as much screen time as they want. As a professional, I know better.
Scientific evidence shows that spending more than two to three hours staring at a screen can have a potentially negative impact on developing brains. So what do we do when we are exhausted, stressed and overwhelmed? We find our children being exposed to more and more options for interacting with technology.
I often have parents in my office questioning whether there really is a way to create sustainable, healthy boundaries with technology. The short answer is YES! The longer answer is that it takes commitment.
The facts are daunting: 94 percent of kids are online daily and 74 percent of them use mobile devices to access social media online (outside the oversight of most parents).  Knowing what is and is not okay or safe is overwhelming for most parents. How can we set boundaries and where do we start? To help answer these questions I created a list of helpful tips on where to begin:
Giving kids a concrete limit on how much time they can spend online at home and on a mobile device,  gives them permission to disconnect. I have talked to plenty of parents who have kids that are actually relieved to have the excuse that their parents monitor their time online. It's comforting for them to have an excuse to step away from technology for a little while, especially when their peers seem to be connected nonstop. For younger children, a simple digital timer gives them control in setting time limits and helps to effectively set boundaries. Older kids' mobile Internet usage can easily be monitored through your phone company or other parental controls.
This tip was given to me by a young mom who told me her son felt like his friends treated him as if he were a Circle K. They expected him to be available 24 hours a day for whatever they wanted. We talked about the amount of stress this caused him and created a plan to ask his parents if he could use them as a scape goat to tell friends that he could only use his phone between certain hours. I thought it was a great idea and have since recommended this method to multiple clients who have found success using this practice.
This can be just as big a challenge for a parent, but time and time again I've had kids ask me why they should limit their technology usage when their parents are always connected to technology. These comments prompted me to look at my own behavior and I recognized that I too was guilty of using technology too often. I would check my messages between math problems with my daughter, at stoplights, even at my children's soccer practice. The more I put technology away, the more connected I felt and the more valuable conversations I could have with my kids. As parents, we have to remember we are constantly being observed and imitated by our children, so the more we model balance, the more our kids will practice it.
This one is pretty easy to figure out, but sometimes harder to put into practice. Look around your home and see if you have any rooms that don't have technology in them. Then, think through a typical drive with kids and see if you ever travel in town without any of you using handheld devices. Establishing tech free areas for our kids (and ourselves) can be an effective way to teach kids how to prioritize technology-free time.
Start this process by having a conversation with your family about the importance of balance with technology and show them that you are on board and ready to make changes as well. The appreciation your kids show you once you begin implementing boundaries might surprise you, and eventually they'll come to cherish their offline time.
About our guest writer: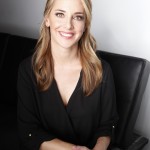 Dr. Lisa Strohman is a clinical psychologist who specializes in educating parents and children on the effects of technology overuse or addiction.  Visit technologywellnesscenter.com to learn more and to take her proprietary Technology Use Continuum (TUC) assessment to gauge a child's risk for technology addiction or overuse.
Scottsdale Psychologist Speaks On How Parents Can Help Children Disconnect From Technology and Enjoy A Balanced Lifestyle
***Free seminar for parents on Monday, November 10th
WHAT:           Press Pause to Connect is the second installment from Dr. Lisa Strohman's monthly seminar series. Dr. Lisa will educate parents on how to create a balanced family environment in an increasingly technology-driven world. A mother and clinical psychologist with over a decade of experience in counseling, Dr. Lisa will offer guidance on how to set boundaries for children while providing tips to help define the rules for pressing pause in order to keep family members connected with one another.  Founder and Director of Technology Wellness Center Dr. Lisa uses her expertise to provide resources and counseling to families and teens battling issues related to technology overuse and addiction.
WHEN:           Monday, November 10th, 2014
6:30 – 7:30 p.m.
WHERE:         LifeScape Medical Associates
8757 E. Bell Rd.
Scottsdale, Ariz. 85260
WHO:              The event is open to parents, educators and adults working with children. Light refreshments will be served.
COST:            FREE, but attendees must register by phone or email as seating is   limited.  [email protected]com or (480) 220-4702
WEBSITE:      http://technologywellnesscenter.com