If you caught my morning show segment on KTVK's "Your Life A to Z' show today and want to know where to get the cool gift ideas I showed, here is the information…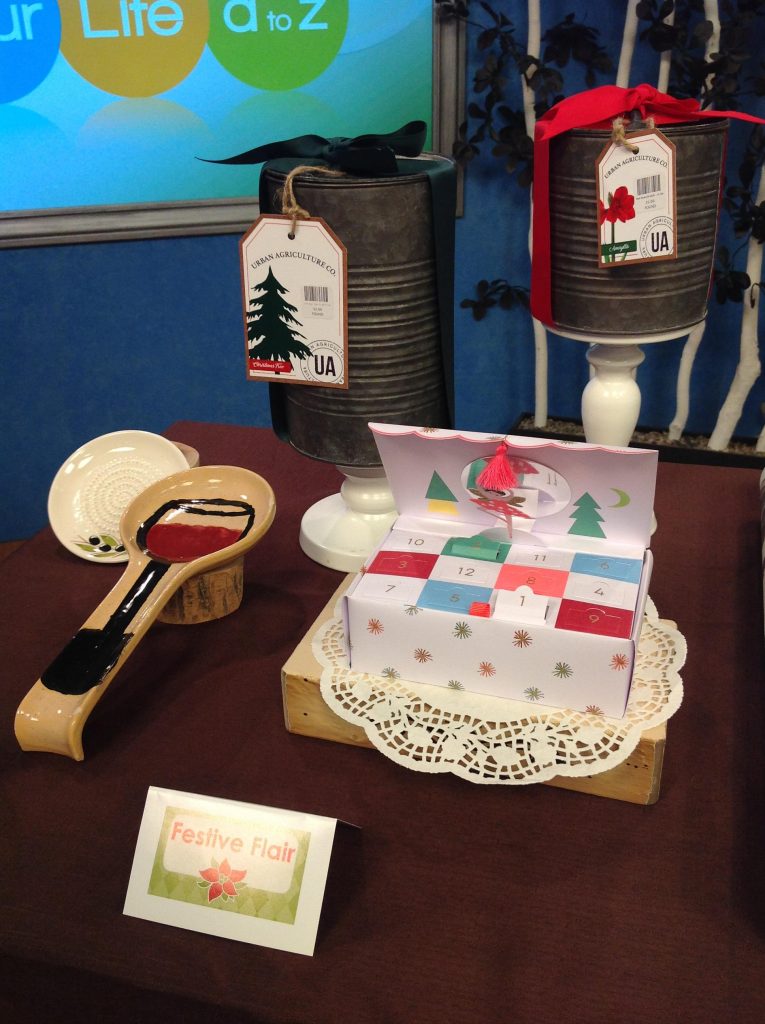 I found quite the find at FOUND By Domestic Bliss store in Chandler.  I love locally owned unique boutiques and FOUND is so unique with festive flair, interior design items to die for, trendy clothing styles, jewelry and lots more!  FOUND is located right off the I10 and Ray Rd. in the Casa Paloma Shopping Center.  Find some to time to get there to check it out for your holiday needs, decor, gifts and more.  Here are a few items from FOUND that I showed in my segment…
*Meri Meri Jewelry Advent Calendar – $35.50 at FOUND boutique in Chandler – I love this! A pretty little box represents the advent calendar and this seasonal calendar comes in the style of a classic jewelry box. Opening the lid reveals a dancer and two trays with numbered compartments each with a charm to add to a charm bracelet.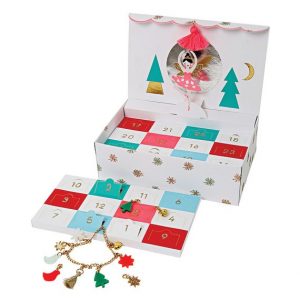 What a fun way to celebrate the season with a child and the bracelet will be a forever keepsake, too.
*Red Amaryllis Bulb in Can by Urban Agriculture, $25 at FOUND boutique in Chandler (pictured above) – This great green gift works for a terrific earth friendly gift and also makes a nice office gift to give.  This plant in a can becomes a red and radiant Amaryllis for the holidays.  Within a few weeks, the red flower blooms for festive beauty.  Give this gift early so that the recipient can enjoy the pretty red plant all season long.
*Urban Agriculture Co. Christmas Tree in a can, $32 at FOUND boutique in Chandler (pictured above) – How cool to give a Christmas tree plant in a can.  The seedling grows indoors for a year.  Then it is planted in the ground so that the recipient has their very own outdoor Christmas tree.  Love this!
*Bell Wreath Ornament, $19.50 at FOUND – Festive, fun, pretty and this ornament makes get-in-the-spirit sleigh bell sounds.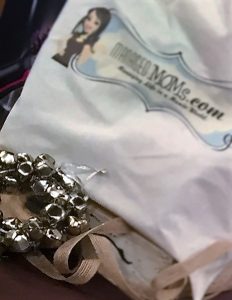 Use this as an ornament for the Christmas tree or place small candles in the center for pretty décor that smells like the holidays, too.  This also makes a fun party favor idea that guests can shake and then take home to put on their tree.
*Unique personalized gift for the cook – a hand painted spoon holder from As You Wish Pottery Painting Place.  My daughter made one for me for my birthday.  I laughed when I saw that she painted it to resemble a wine glass!  And I use it every day since this is a smart item that every cook needs.  So, take your kid, or yourself, to As You Wish to paint a personalized gift that is functional, too.  The spoon holder sells for $15 and the painting fee is $8 for adults and$6 for kids.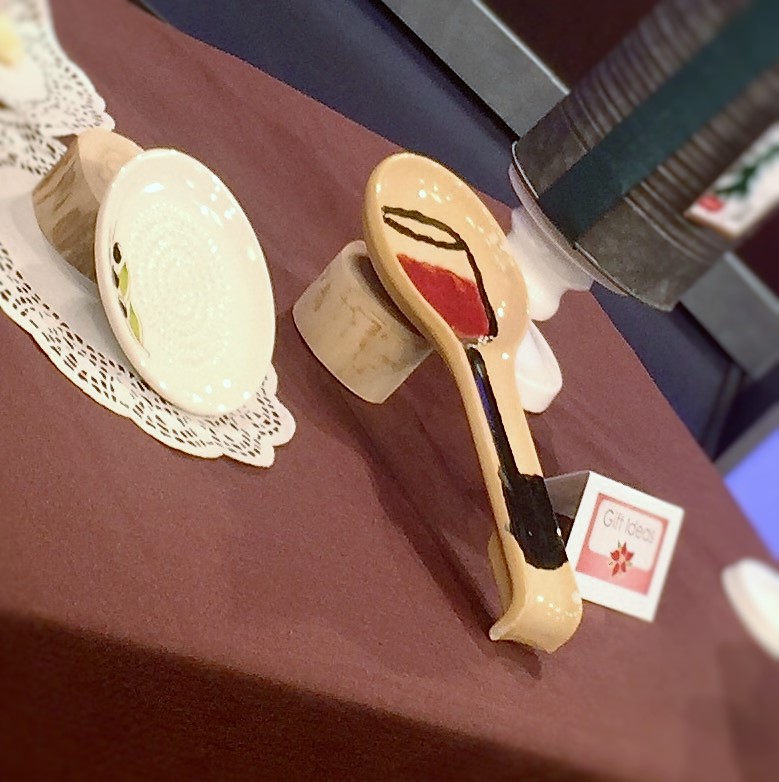 *Unique gift for the chef – Gourmet Grater from PakoLazo.com, $25  – My gal pal gave me one and I love how it looks and how it works.  This pretty plate enables the cook to quickly create a beautiful and tasty fresh garlic paste.  I also found a good variety of pretty garlic grater plates at the ETSY website, too.
*Relish jar Paddywax Balsam + Fir Artisan Soy Wax holiday candle, $11.00 for 3 oz. candle that smells like fresh pine.  This is hand poured in the USA and I like that it is a soy candle.  This makes a great gift or stocking stuffer, too.
Stay tuned as I will have more unique gift ideas on my blog as we proceed through the holiday season and more to come in my 3TV segment in December, too!
Happy Holiday season!