Just when we think we are done with home improvements, we think of another project that was small, but definitely made a significant difference.  In fact, this is something that I had wanted to do before, but simply forgot about through the years. We have lived in our home for 12 years and once the kids grew into teens, we decided to spruce things up a bit.  Who would have thought that adding simple handles can make such a difference.  It did and we love them!  This is so simple, but I think this job makes such a difference that I decided to share it with my readers for fun and inspiration.  It is nice to fix things up a bit with a new year now in full swing.  Take a look at the minor facelift our kitchen cabinets were just treated to a few days ago that makes a difference…
Such an easy thing to add and what a difference they make!  We just love the Liberty 3 inch Venetian Bronze with Copper Highlights half-round foot cabinet pulls that we bought from Home Depot.  And the price wasn't bad at $21.98 for a 10-pack.  My daughter told me that she is in love with the new handles.  It was always so annoying to have to tug and pull at the corners of the cabinets to open them before we added the handles.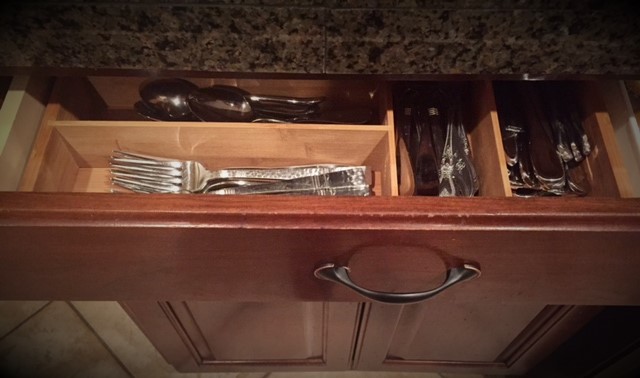 Plus body oils and fingerprints are left behind through the years of pulling as well.  I definitely recommend these handles or any pulls or knobs to dress up cabinets and to make them more functional, too. We had looked at much more expensive pulls, too….some as high as $10 each.  I am so glad that we decided to shop wisely and go for the less expensive ones because I think they look terrific.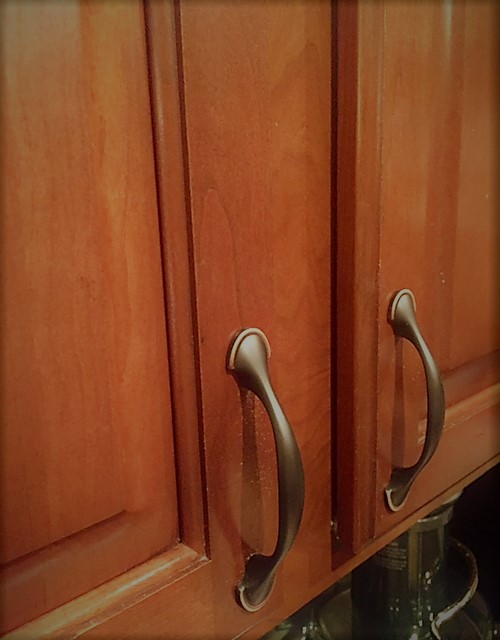 We love these so much that we are going to place the matching knobs around the rest of the house next month.  Pictures coming soon.  What new year home improvements are you working on? Share in the comments section as we love to exchange home decor ideas here at managedmoms.com!