Do you have a teen driver-to-be?  I do.  Again.  Already.  It is my second time around to teach one of my babies how to drive as child #2 edges even closer to the edge of the nest.  There is my girl behind the wheel.  Here we go again and boy, she can't wait to go, that is for sure.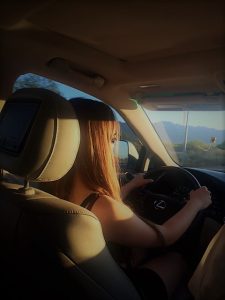 So, as we did before with my son, we hired the first-rate, highly recommended Institute For Drivers Safety to take my girl on driving lesson drives.  She had her first one today and we are just as impressed as we were four years ago with this organization.  AND THE BIG GREAT NEWS….and a big bonus…now the institute offers the actual driver's license test again so the pesky DMV can be avoided for the road test!  I'll drive to that!
The Institute had previously offered this, but the state took the option away…but they have brought it back again.  Just in time for my girl to get her license in a few short months.  Yay!  And if you look below at the comments made about this article, Kimberly Bodine's comment is right on when she says, "My daughter used them also and it was worth every penny and the pressure of not having to take the driving test at DMV was great for her anxiety."  I am so excited that my daughter can take her test with the Institute for Driver's Safety in a few months instead of having to endure the long wait at the DMV!
Today my daughter went with instructor, Joe Navarro and he was terrific.
He had her drive him on four freeways and in downtown Phoenix, too.  When they came back home after the 3-hour drive, he met with us and gave us a report on how she did and which areas she needs to work on to get her ready for the big day that she takes the road test for her license.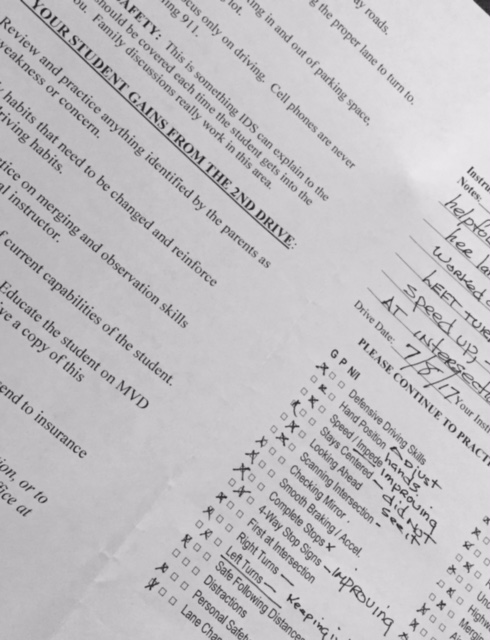 This is helpful to all of us and is smart!  Plus I feel more confident having her drive me to further distances now that she is taking these professional lessons.  She does the driving and the professionals do the teaching!  So read on to see how the Institute for Drivers Safety works, who goes behind the wheel with your kid and how to sign up.  More links and information are below in the article.  This is the one I wrote about my son and all is still current…
Oh and one cool item that is not in the article below is that my son scored 100% on the driver license road test (and that was at the DMV at that time) and he credits that to Institute for Drivers Safety.  Yep, this organization is a must for teen drivers.  Here is the scoop from the last time we did it in 2013…
Manic:  My mind as I realize that in 2 1/2 weeks my first born will get his driver's license and drive off, without me next to him, for the first time.  Yay and yikes all in one!
Managed:  Enrolling him in a local top notch driving school has improved his driving skills and lowered my stress level. Many of you have asked me to share the driving school information, so read on to find out how to enroll and how it works. Yesterday our boy earned this Behind the Wheel Certificate of Graduation certificate that I have pictured, along with his driving report cards….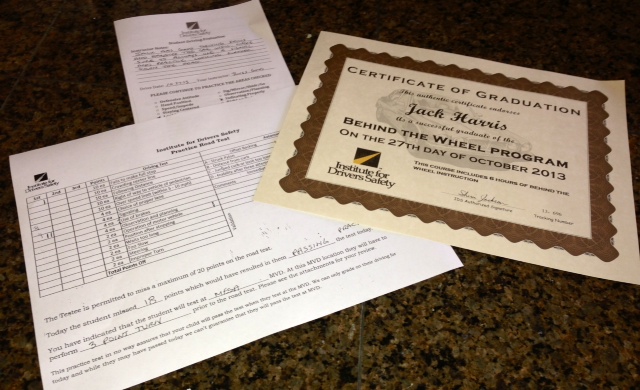 We are very happy to receive this completion certificate, not only as peace of mind that a professional driving teacher agrees that our boy is ready to drive by himself, but this nice piece of paper will also give us an insurance discount (as will his straight A report card), so we are celebrating that bonus.
The Institute for Drivers Safety is a terrific organization that I highly recommend.  The instructors are all trained police officers and all have had car control, collision avoidance, and accident scene reporting training at the police academy.
From start to finish, the process was easy and very beneficial.  To enroll your child (make sure they have their state issued drivers permit first), simply call 480-921-8834 or visit The Institute for Drivers Safety to schedule a drive.  You can also purchase a package of three drives and classroom instruction.  Call for different pricing information.  I paid $175 for his first driving lesson that we did back in May (right after he got his permit and before I let him drive me on any freeways) and we just paid $175 again for his last lesson that took place yesterday.
For that price, you get a qualified instructor who comes to your home (or even to your child's high school) to pick them up. They leave in an instructional car that has a brake pedal on the instructor's side (a perk that we parents don't get when we are doing the teaching).  Your kid does the driving the entire three hours.  I especially like that the teacher had our son drive him through the airport, down different freeways, one way streets in downtown Phoenix and they did some parallel parking practice, too.
When they return, we parents are given a report card, which is pictured above.  It is quite thorough and it really gives the teenager some areas of improvement to consider.  I don't know about your kid, but when a teacher or coach reinforces a lesson, sometimes it means more than if we say it to our child.  It packs a positive punch into their selective memory bank.  It does take a village and I like the support!
When our son returned home yesterday (and it was nice that the Institute for Drivers Safety was available on a Sunday morning from 7:30am to 10:30am), the instructor told us, and him, that he graded strictly because that is what the DMV instructor will do when the big day arrives.  With that, he told us that he believes that our teen is ready to take the road on his own (that is reassuring to us), but he shared with us that several areas need improvement.  More attention needs to be paid to always using his turn signals and he actually didn't come to a complete stop at a stop sign. Really?!  And with the driver instructor with him?!  That is why they are called teenagers and not young adults!  The teacher also told us that our kiddo handles the car well and has good driving skills.  So with that, we've got two weeks left to hone his skills with us in attendance in the vehicle.
After that, we give him our blessing, say our prayers and let him loose behind the wheel, with rules of course.  Please son, do not text and drive!  He will have a curfew to follow and he will check in with us on arrival and before departures.  We will follow the law and limit his passenger load.  If he abuses his newfound privilege, he will be riding the schoolbus, we told him.  He didn't like that idea!  So as we enter yet another parenting chapter, that is both thrilling and terrifying, I can tell you that hiring The Institute for Drivers Safety was worth the money and peace of mind that we have done all that we can to prepare our teen boy to take the wheel.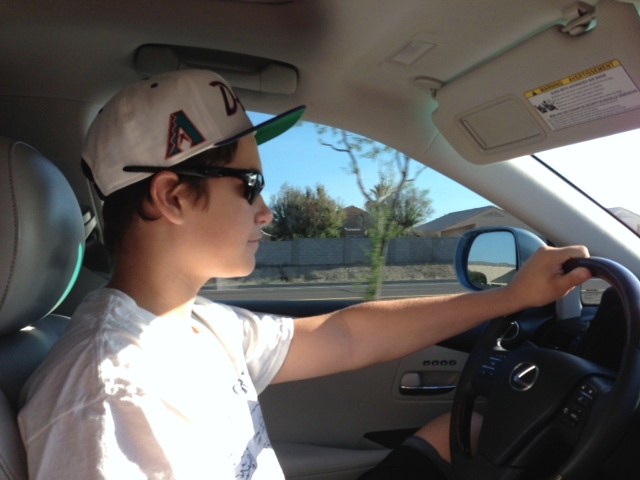 But first, he has to endure 2 1/2 more weeks of his annoying parents back seat driving. Here we go!