Blue Apron.  Plated.  Purple Carrot. I have tried those and several other home delivery meal kits and I have found my #1 favorite.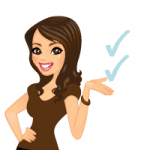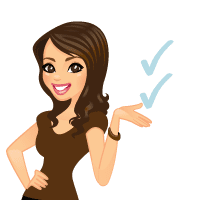 It is Terra's Kitchen.  And I can tell you why with five simple reasons that makes Terra's stand out from the others, in my opinion.
 They have the largest and most extensive weekly selection of all different types of dinner entrees that also include vegetarian options, Paleo and more.
The food arrives in a mini fridge that is sent back right from your front door the next day.  Brilliant, no waste!
The food is cut up for you already and is very fresh.  This cuts prep time extensively and the meal is still cooked from scratch.
Once the mini fridge is emptied, simply take the label off to expose the new label, place it outside and it is picked up the next day.  No wasteful packaging and ice packs to dispose of, making Terra's the most environmentally responsible, too.  The mini fridge is recycled and used to send out to the next customer.
The food is good.
So far my only complaint is sometimes they send skirt steak, which isn't the best cut of steak in my opinion.  Other than that, I am very pleased with this service.
The meals are quick to cook since the ingredients are pre-cut, which I love!  I have ordered and enjoyed some of the additional salads, sides and a la carte proteins, which make a nice snack or lunch for me when I home doing my freelance work.  I have also tried some of the Paleo, vegetarian and vegan options and all are  very good.
On average, I spend about $75 a week for three Terra's Kitchen dinners.  I find that reasonable since that aptly feeds myself, my husband and our daughter.  And not having to go to the grocery store as much is another added bonus for we busy multi-tasking gals!  I also love that I am cooking meals from scratch using whole food ingredients while following Terra's Kitchen simple recipe cards.
With all of these positives listed above, I give
Terra's Kitchen
a hearty and hungry thumbs up!
Have you tried Terra's Kitchen?  Do you like this service and food as much as I do?  Share in the comments section your kudos (or complaints if you have them) as we love this blog to be a discussion forum to help each other to be a bit more managed in our manic world with helpful tips for all.
Bon appetit!