Time to get your holiday shopping wrapped up with only two weeks left until Christmas!  Here are some unique ideas to help you along that I showed in my segments on the Your Life Arizona show.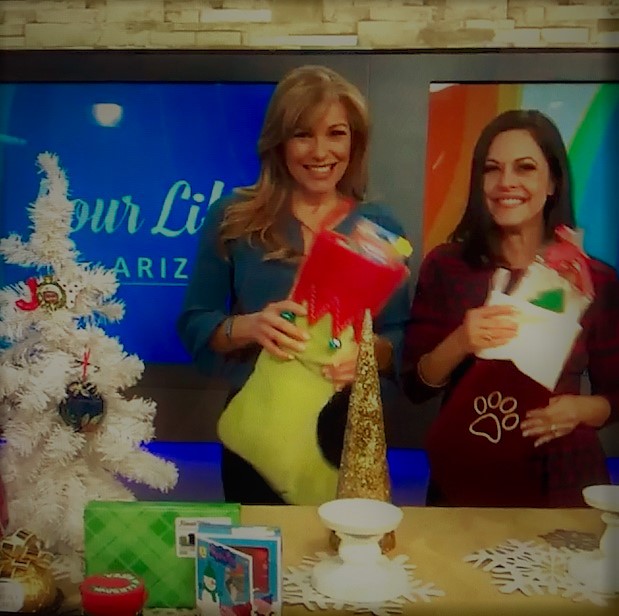 Stocking Stuffers from Walgreens!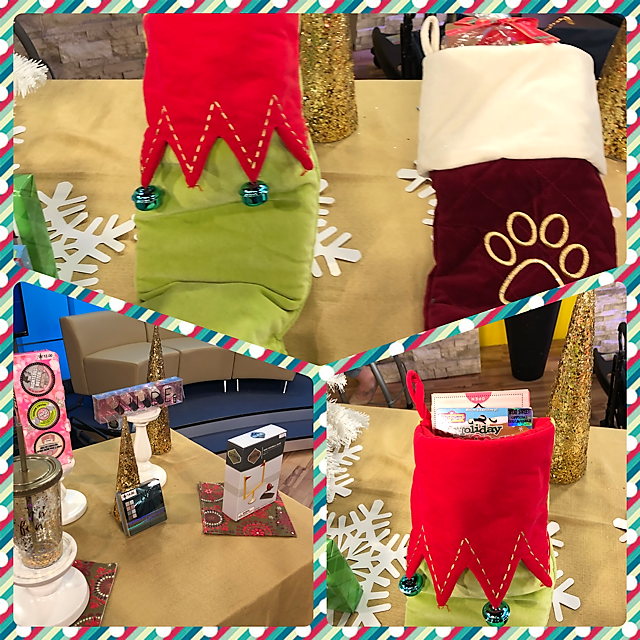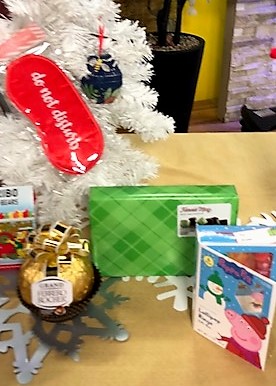 *Giant sized Grand Ferrero Rocher – for the fancy chocolate lover!  Sells for $2.49 on sale
*Fannie May Mint Meltaways – This popular candy is now sold at Walgreens.  I paid $10.99 for this box of prewrapped yummy chocolates.
*Crazy Cat Lady Coffee Mug – Cat lover on your list?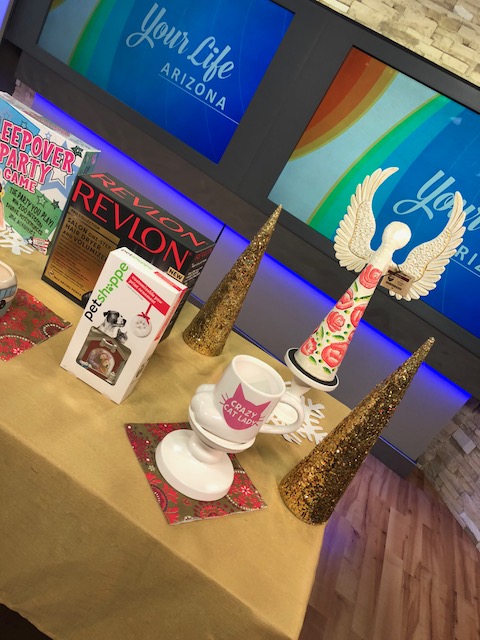 This fun mug holds 16 oz. of a fave hot beverage and has a cute paw print on the bottom of the cup.  $9.99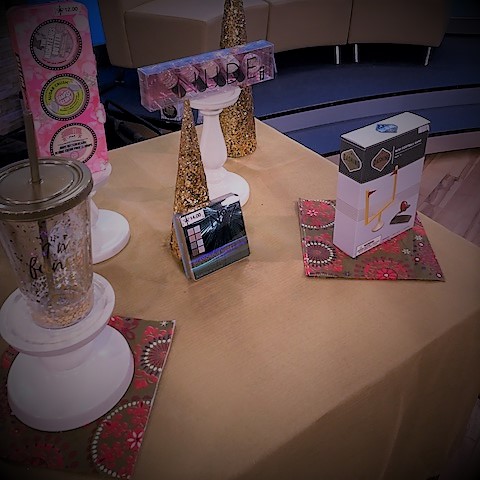 *Maybelline Travel Brush Kit – For the traveler's stocking, I love these makeup brushes because they are travel sized!  $14.99 for a set of three brushes.
*Merry & Bright Do Not Disturb Sleep Mask – For the napper, super cute idea and this fun sleep mask sells for only $2.
*Dashing Mason Shot Glasses – Mason jars continue to be all the rage, so how fun to see these in shot glasses.  Only $5 for a set of two!
*Dashing Mini Football Game – For the football lover and this is fun for their desk, too…the fun table top game that comes with one goal post, one launcher and one mini football and all for only $5.
*Burt's Bees Vanilla Bean Lip Balm & Lemon Butter Cuticle Cream Hanging Ornament set – This works for both the gals and guys plus Burt's Bees is such a good line and it is packaged to hang on the tree, if desired.  $4.99 for both, so this is also a great value!
*Glamorous Nudes Eye Palette – The nude eye shadow trend is still in and looks very nice, so this cool set of eight different shades is packaged for the stocking stuffer and for travel.  $14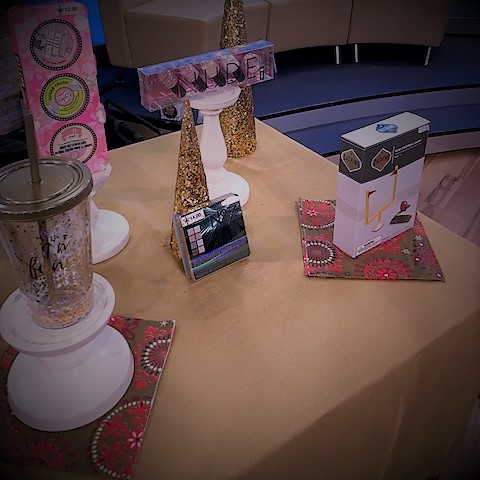 *Soap & Glory Travel Sized Body Butters – A great value from Soap & Glory since the recipient gets three of the line's very nice body butters that include The Righteous Butter, Sugar Crush and Smoothie Star Body Buttercream for all $12.
*Jelly Bean Naughty or Nice Bean Boozled Jelly Beans – This gag gift (or gift for the naughty one on your list) contains jelly beans with odd flavors like lawn clippings, dead fish, spoiled milk and more.  So funny! $6.99
*PetShoppe Customizable Paw Print Ornament – Perfect for the pet lover as this enables them to make a paw print from their pet that is also attached to a dog house frame for the pet's beloved photo.  $7.99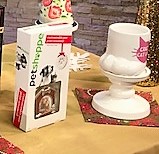 *I'm Fancy Tumbler – Sparkly and fun and fill it with candy or lip gloss for extra fun gift giving.  $9.99
*Treat Street Holiday Pooper – Another funny gag gift, this wind up gingerbread man poops candy treats as he moves about.  $2.99
*Dog Dazzlers Dog Chews Rawhide Gifting Bag – Cute Christmas bag for the pooch that is filled with yummy rawhide treats that are shaped like candy canes and other holiday shapes.  $6.99 or 2 for $10
*Peppa Pig Lollipop Rings – Just plain yummy, fun and cute.  $3.99
*Haribo Gold-Bears – The mini gummy bears are a fave for kids and adults alike, so this holiday packaged assortment is perfect for a stocking.  $1.99
*Happy Camper Coffee Mug – Perfect oversized mug for the camper on your list as this holds 16 oz. and is camping themed, too.  $9.99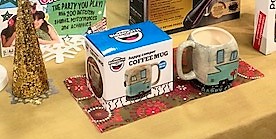 *Be Jolly Christmas Tree Building Blocks Set – For the Lego lovers, but do make sure that this set is only given to older children as the pieces are very small.  The box says for ages 6 and up. The 131-piece set makes a pretty Christmas tree.  $2.99
*L.A. Colors Color Craze Nail Polish and Nail Glitter Set – Cute miniature nail polish gift set with four bottles of polish plus a bottle of glitter to sprinkle on top if desired.  Only $3.00
*Soap & Glory Scent with a Kiss Lip Gloss set – The fun plumping 4-piece Mother Pucker Collection sells for only $15 and would be $23 if sold separately, so this is also a good value.
*A Little Something Fragrance Mist Collection – Four festively named perfumes called Sugared Dreams, Gold Together, So Wonderful and Citrus Pop makes this a nice fragrance set to give.  Only $10 for all four fragrances.
Personality Perfect Presents
*For the beer lover – Get this brew lover the Fizzics Wiretap, a micro-foam technology that dramatically improves the flavor, taste and mouth-feel of any carbonated beer (bottles and cans).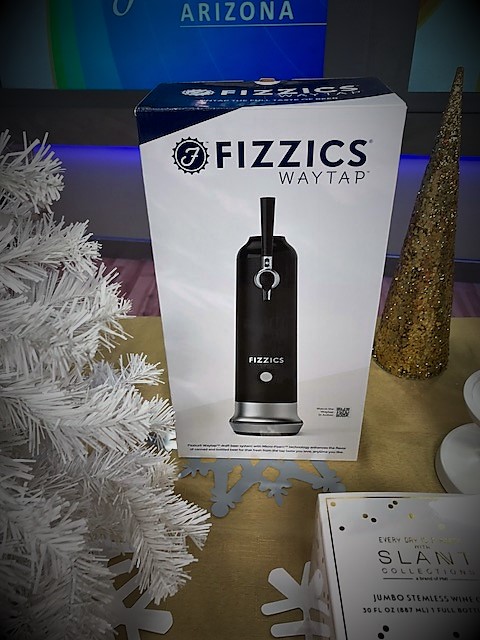 It operates with only 4 AA batteries. Fizzics' Waytap is lightweight and durable; ideal for the perfect beer at home, outdoor activities, camping, tailgating, etc. Fizzics Waytap sells for $129.99; at www.fizzics.com and is sold nationwide at Target, Best Buy, Brookstone and Amazon.com.  A fun gift!
*For the tween/teen girl – The Sleepover Party Game is perfect for the popular sleepover stage that girls this age are in.  Spin the spinner and attempt to complete one of more than 200 ACT IT, WORK IT or PARTY Challenges.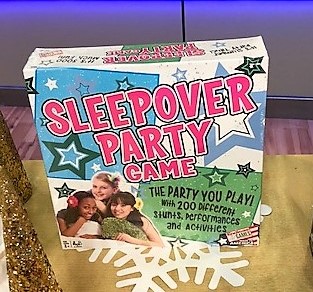 Being silly and having fun is the name of the game, so the friends will sing, laugh, perform and have a blast playing this game together. $21.99 for ages 8 and up.  Sold at www.endlessgames.com and at Walmart stores.
*For the beauty product lover – The Revlon Pro Collection Hair Dryer & Volumizer is perfect for the gal that loves salon style blowouts.  This smart tool combines a hairbrush and blow dryer all in one resulting in less styling time and is frizz-free, too.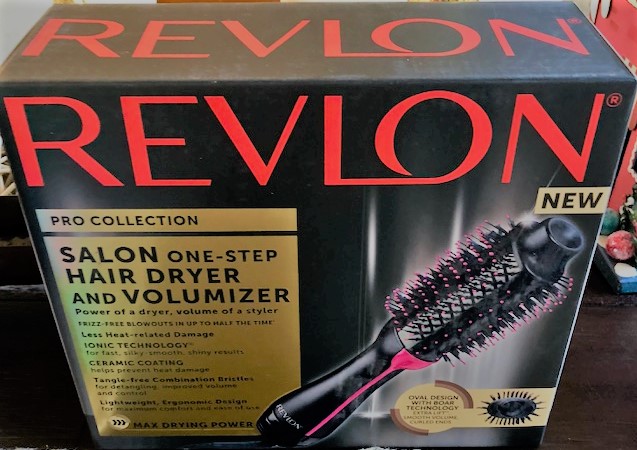 Sells for $59.99 at Target.
*For the Charitable Soul – Feed My Starving Children, located in Mesa, is a very special organization that enables individuals and groups alike to volunteer and pack food boxes together in a fun environment.  The boxes are shipped to hungry children around the world.  In addition to the volunteer opportunities, there is also a gift shop called the Marketplace.  The FMSC website explains that the Marketplace purchases handmade goods from hard-working artisans in the communities that receive FMSC meals. The items are then sold in the MarketPlace at FMSC packing sites and the purchases build communities and profits go back into the feeding programs.  Shop for a large variety of these cool gift items that give back here at this link.  So, I bought my mother-in-law a lovely gift that gives back, a 13-inch metal floral angel that was made in Haiti.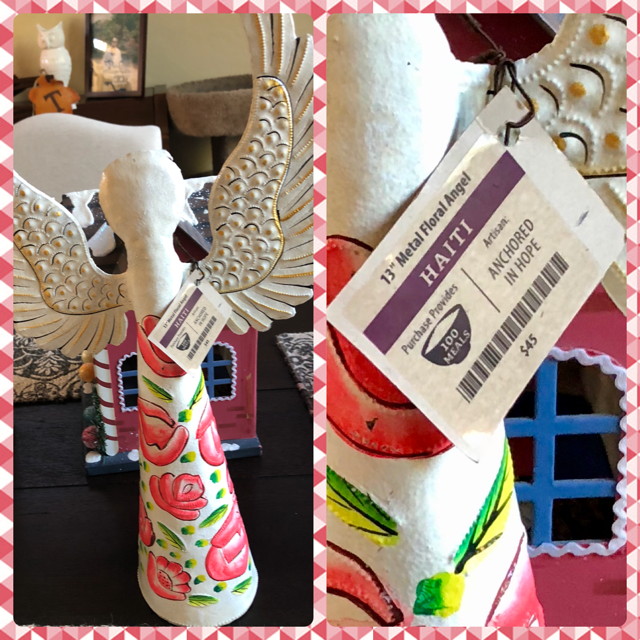 The card that is attached to the pretty angel shares that this one purchase provided 100 meals to hungry kids.  Love this gift idea.
*For the beauty queen chocolate lover – A fun candy store in the downtown Gilbert district called Rocket Fizz has all kinds of clever candies, fun treats and items from old days, too like candy cigarettes, Pop Rocks and more. I found Gerrit's Mini Milk Chocolate Beauty Kit that contains over 3 oz. of chocolate shaped beauty items like a little mirror, lip stick and more. Super cute and sells for $3.49 at Rocket Fizz in Gilbert.
*For the jet set traveler – The Carry On Cocktail Kit Hot Toddy is a small square box that contains everything needed to create an inflight cocktail minus the liquor.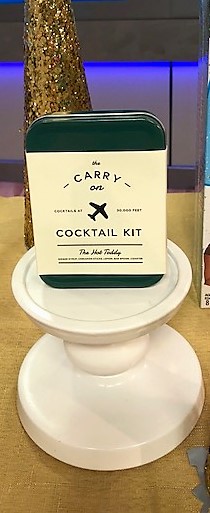 With this fun traveler's gift, the recipient simply purchases the booze from the inflight crew and then adds the elements provided in the gift kit to make cocktails like a Hot Toddy, Moscow Mule, Old Fashioned and more!  So fun.  Found my kit at Nordstrom or at wandpdesign.com for $24 a kit.
*Wine Lover – Jumbo stemless wine glass that says, "I don't give a sip!"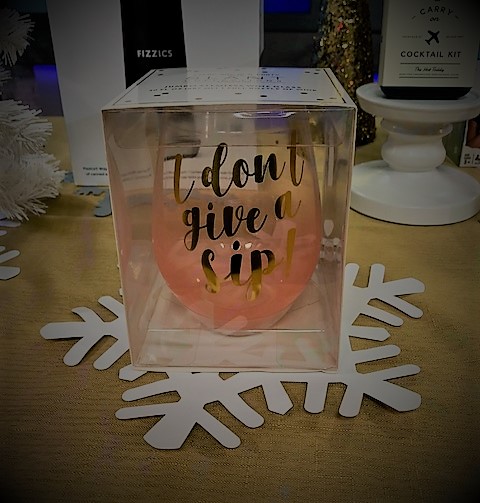 And this fun glass holds one full bottle of wine!  Pair this with her favorite Vino and you have a winning wine gift!  Purchased this for $16 at Nordstrom's.
*For the new parents – A super cute JOY photo ornament ($19.99) from CVS at their website, CVSPhoto.com.  I surprised my brother and sister-in-law with one of their new baby and they will hang on the tree and cherish it forever.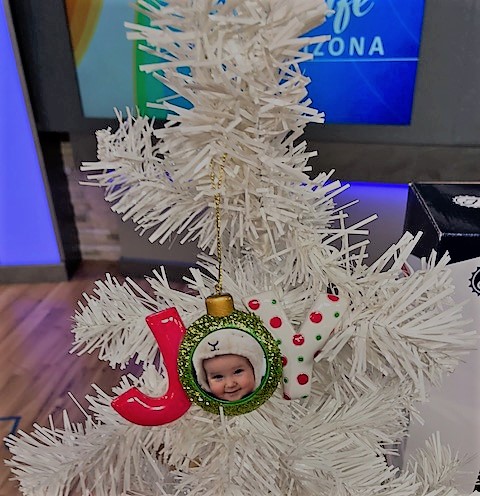 CVS also has other photo gifts like photo mugs, a photo puzzle, framed pics and much more.  Be sure to get your CVS photo gift ordered as the items take 7 to 10 days to be delivered.
Did I miss any fun gift ideas?  Share here in the comments section and Happy Holidays!