It is Freebie Friday today, so that means that we are a doing a drawing for a fab beauty box giveaway!  Many of the items in this week's prize box are travel-sized, which is perfect for your summer travels.  Also included is a pretty wine themed candle holder, a nail polish set and one of my favorite homeopathic remedies that relieves pain and reduces bruising (more details below).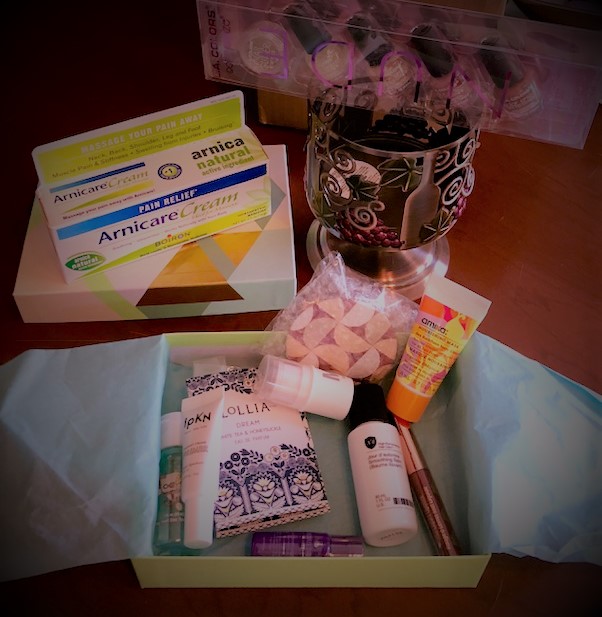 Our winner receives L.A. Colors NUDE 5 Piece Nail Polish & Decor Set with the perfect nude summer shades. It also comes with nail glitter for added summer mani/pedi fun. 

And one of my favorite products, Boiron Arnicare Cream, which is a soothing, unscented homeopathic medicine that combats brusing, neck, back, shoulder and leg pain and swelling from injuries.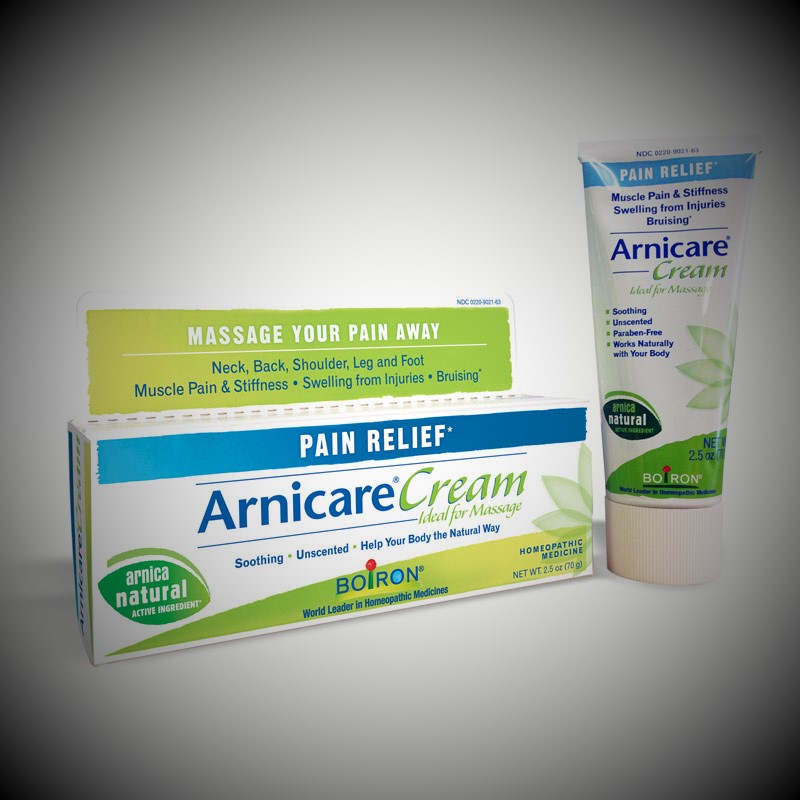 I just used some this week when I slammed my leg into an open dishwasher (ouch and hate when that happens) and Arnicare helped a lot with pain management, soothing and less bruising!  This is a great remedy to have on hand for those unexpected summertime injuries and for the muscle tension that can happen after a road trip from being at the wheel for so long.
I also love the funny named travel-sized product included called Toe Juice!   In fact, one of my gal pals commented on my Facebook page that she had tried Toe Juice for dry heels.  I cut and pasted what she wrote….
"I saw Toe Juice yesterday at Walgreens and picked it up on your recommendation because my feet are awful, super dry skin and heel cracks that never seem to get better. This sounds crazy but I used it this morning following my shower and then used the pedi egg and I cannot believe the difference in my feet. I wish I had taken before and after photos! Thanks Rach!"
I love this product for the dry heels we get wearing flip flops a lot in the summertime.  And this one is travel sized.  Perfect!  Toe Juice is made with DermaVine, which is a blend of plant-based extracts that enhance the skin's natural repairing ability.  It contains willow bark, lemon peel, and Cinnamonum extracts.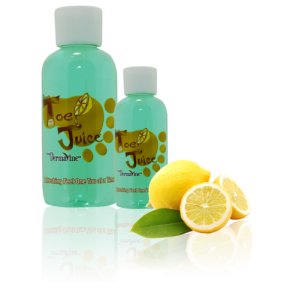 As a Mom, I love that this was created by a Dad, who is also a high school science teacher!  I love that this product is all natural and plant-based.  My kids like it, too.  It has become somewhat commonplace around here for one of us to ask where the Toe Juice is being stored.
This is a great prize box!  To enter for your chance to win (winner drawn through random.org) simply do this…
*Email your name and address where you want prize sent if you're drawn to [email protected]
*Do this by this Sunday, June 24th 10pm Phoenix time
*Winner will be drawn through random.org and announced Monday morning on this blog.
Good luck and happy summer days!