I have found my #1 favorite Washington DC hotel.  The Park Hyatt!  Since I have family in the DC area and I was a former Southwest Airlines marketing manager, I have traveled to our nation's capital a lot.  So, I have stayed in many hotels in that area.  My latest stay in July has been my favorite find hotel, The Park Hyatt Washington D.C. Hotel.  And it has become my favorite for lots of reasons.  Staying in D.C. in the future?  Here is why you should consider this property.
The Accommodations
The rooms are very nice and the pricing was competitive compared to similar properties.  We used our American Express Platinum travel benefits, which include free room upgrades. Our room was perfect!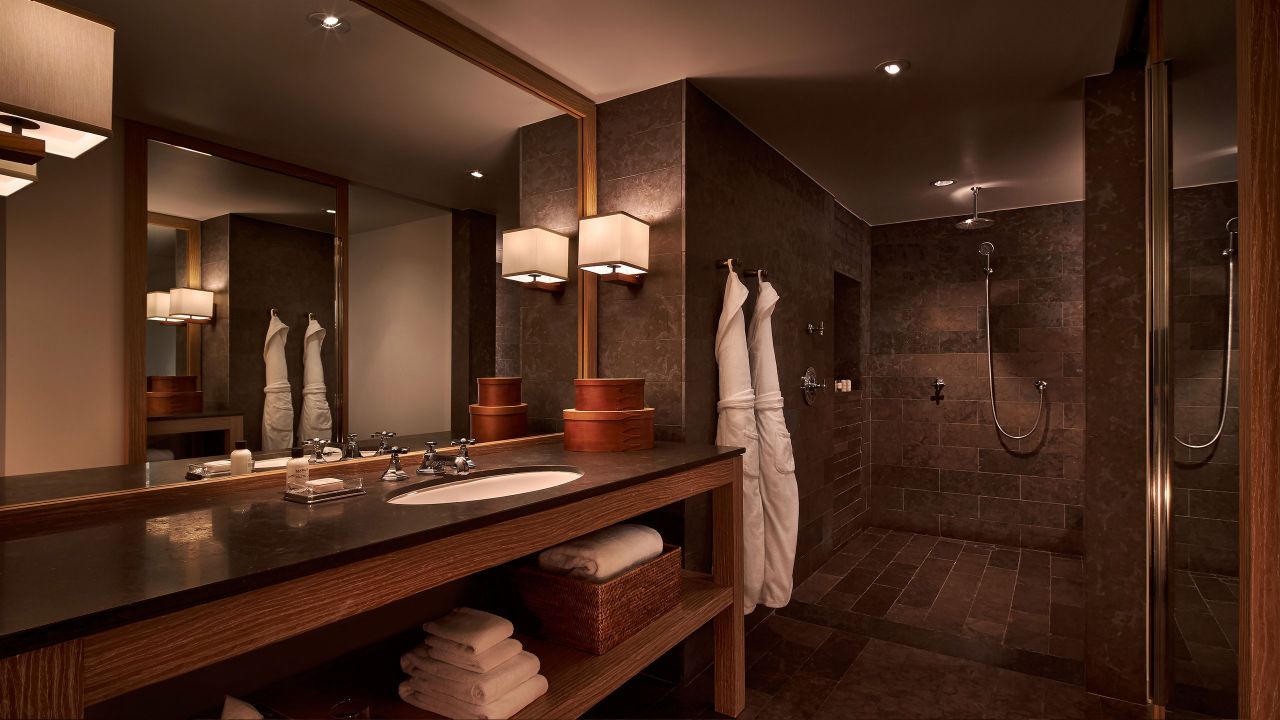 This photo is not of our personal bathroom (ours got messy fast before I took take good pictures).  It is from the hotel website, but is exactly what ours looked like.
The Food
The hotel's restaurant, The Blue Duck Tavern is very good. The hand-cut BDT fries are worth every delish calorie, I promise!
And if you like a good cocktail, try the Soo Good Cocktail because the name tells the truth. It is soo good!  The refreshing spirt combines cucumber vodka, basil, lime and spearmint complete with a pretty cucumber slice garnish.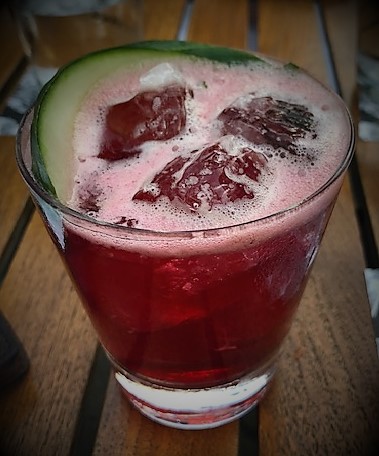 The desserts did not disappoint either.  Pictured here is the scrumptious Strawberry Crisp and a seasonal ice cream in the background.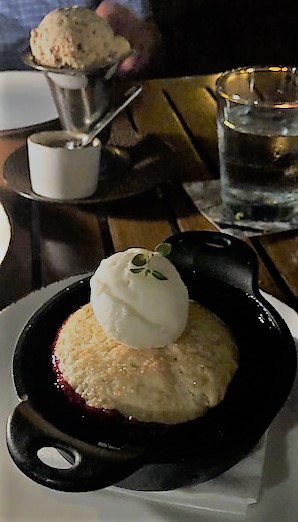 And for a fun dessert that our beloved and super attentive waiter, Michael recommended we try…the fun Funfetti Cake with Bubblegum Foam!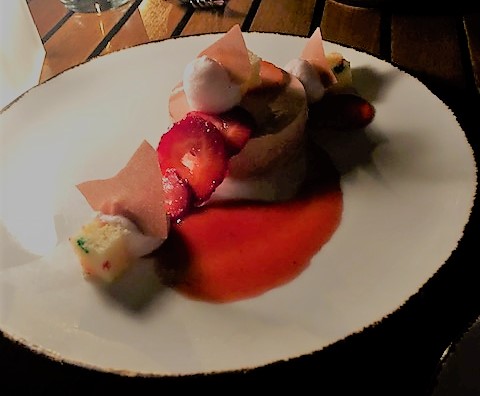 And this brings me to the #1 reason why The Park Hyatt in Washington DC is my favorite…the wonderful, warm, professional and terrific employees, especially our waiter, Michael Hillman!  From the moment we arrived, he welcomed our family with a genuine interest in us, our visit and our dining experience.  He made thoughtful and delicious recommendations, brought us surprise samples and truly provided VIP treatment to each one of us every time we visited the restaurant.  And it didn't stop there.  The next three days, he would rush over to our table with a big and warm welcoming hug complete with more terrific recommendations (so helpful since we enjoyed breakfast, lunch and dinner there over our stay).  He continued to surprise us with sample treats, too.  My daughter and I checked out a day before the rest of our family did to go to Virginia to stay with my Mom.  Michael sent a well wishes goodbye gift to our room with some of my favorite treats from the restaurant, along with a sweet handwritten thank you card.  You don't get thoughtful individualized service like that every day!
Then the next morning, my fun Mother-in-law texted me this picture!  There was Michael again making sure that my family who stayed another day were taken care of…along with my favorite fries!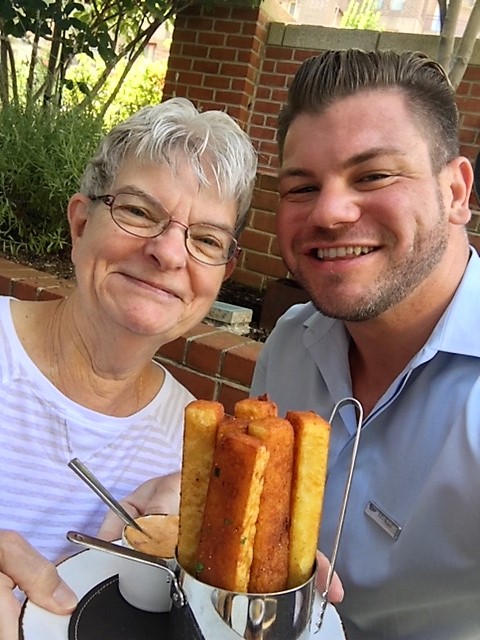 The Park Hyatt Washington DC had already met my expectations…and Michael exceeded them! If you stay at the Park Hyatt, be sure to ask for Michael when you dine at the Blue Duck Tavern. If you are local to the area, be sure to dine at the restaurant and request Michael!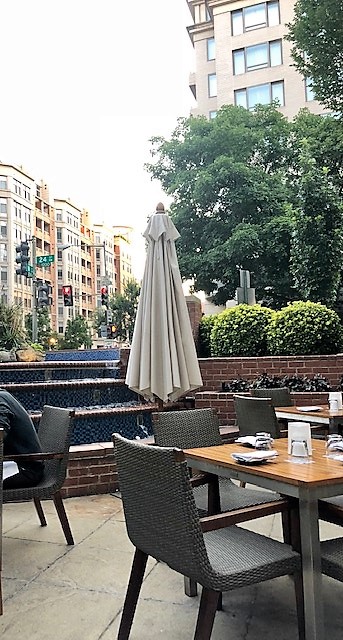 Tell him that Rachel from managedmoms.com in Arizona sent you!
When travel takes you to our nation's capital, be sure to check out The Park Hyatt Washington DC and the Blue Duck Tavern. You won't be disappointed!