Finding Found by Domestic Bliss has been one of my favorite finds ever, especially around the holidays.  Located in Chandler off of Ray Rd. & the I10 freeway in the Casa Paloma shopping center, this desert gem is a beautifully laid out unique boutique shop that sells both exquisite furniture while also featuring smaller festive fun knick knacks to add glitter to your holiday decor and gift giving.  Just this week I showed several great items from Found in my holiday gift guide morning show segment.  Look how cute this stuff is…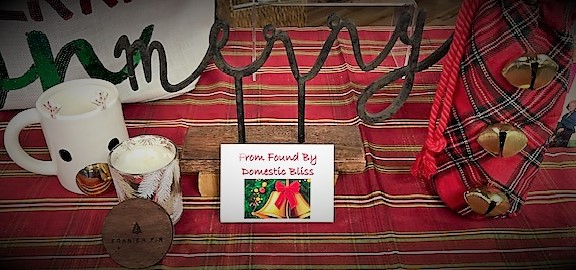 These darling holiday accent pieces and so much more can be found with a pleasant stroll through the lovely decorated shop.  Found can be found at 7131 West Ray Road a few doors down from AJ's Fine Foods.
As I mentioned in my 3TV segment, Found also sells native Arizona pine Christmas trees that tend to weather our warmer climate temps better than most other holiday trees.  To inquire on buying a tree through Found, call 480-733-6863.
Be sure to include Found by Domestic Bliss in your holiday shopping outing as well as year round for clothing, furniture, home accents, festive fun and much more!