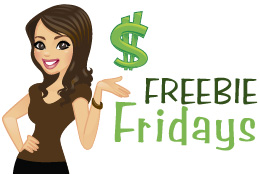 It's Friday so that means that it is Freebie Friday!!  Earlier this week we blogged that we would give away this official Starbucks cute and cozy mug and peppermint hot cocoa set!  If you entered the drawing then your name went in the drawing that we do through random.org!  We had a good group of you email your entry in for a chance to win this fun set that include two nice, sturdy and tall Starbucks mugs and yummy peppermint hot cocoa, too.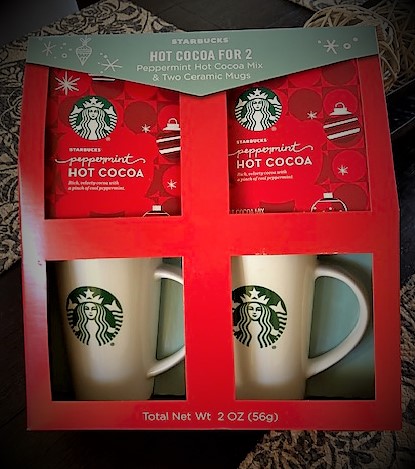 This works for a Valentine's gift idea or wedding gift. Or keep for yourself to enjoy. Peppermint is a fan favorite, too.  It compliments hot cocoa so nicely, especially during this chilly time of year! So who is our winner?  Who did random.org draw???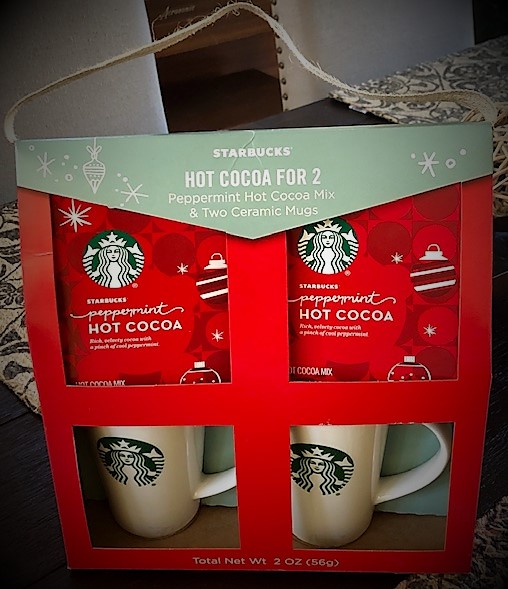 The winner is….
Christine Martinez from from Superior, Arizona!!!! 
Woo hoo!  Congrats Christine and thank you so much for following the blog!
Stay tuned to see what we give away next week!  We are starting the year with lots of cool giveaway drawings.  Happy Friday!