My son's article today about LA Kings' head athletic trainer, Chris Kingsley's prostate cancer diagnosis is a must read for men.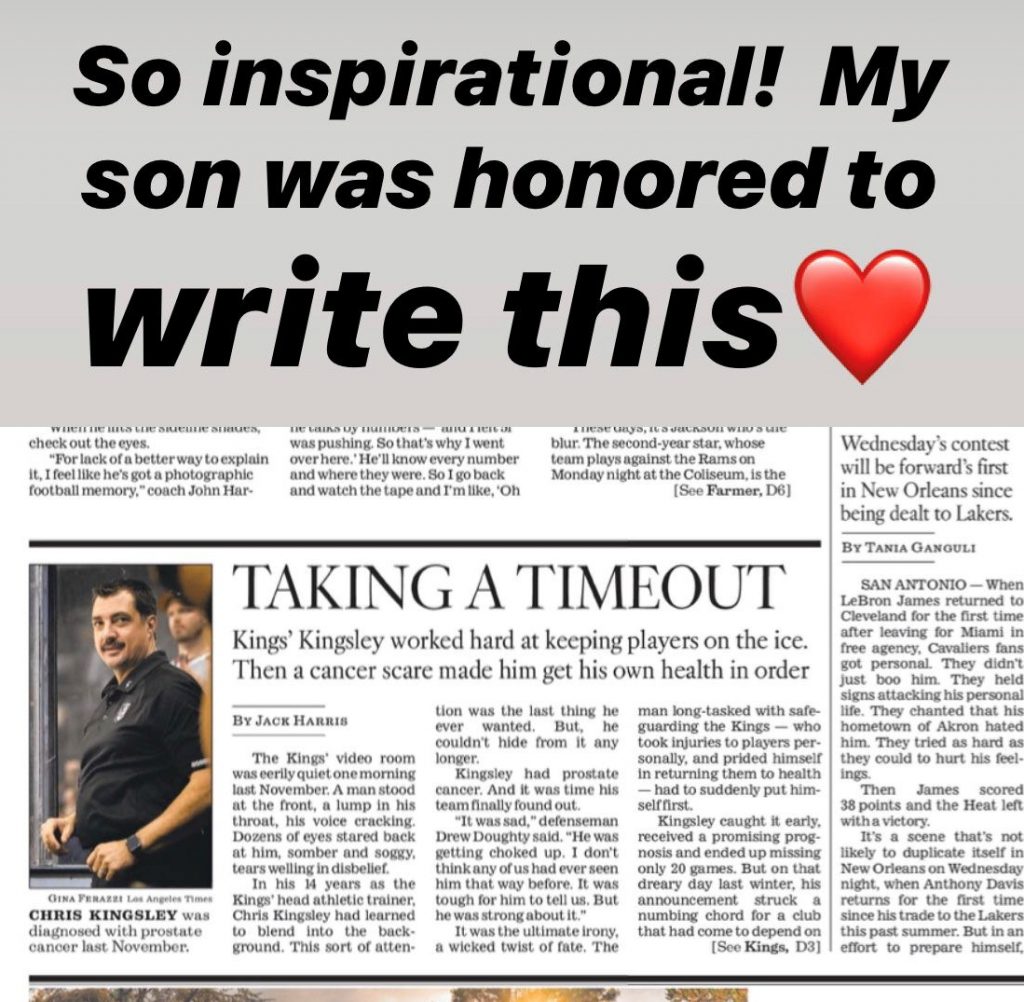 And it is a must read for women to share with the loved men in their life.  Jack was incredibly honored to get to write this piece.
First, a little update about my Jack since my last post about him was a ASU college check-in article.  For those of my blog readers who don't know, my son, Jack Harris, is now a sports writer for the LA Times.  He graduates next month with a bachelor's degree in Sports Journalism.  He is finishing online since he started his fulltime career this last summer in LA with the paper.
We have been over the moon thrilled about his new career and he is excited to be living in LA and working every day doing a job that he loves!  This profession has been his dream since he was a small boy.  Being a sports journalist was the only job he ever wanted to grow up to be.  Hard work, internship after internship, along with missed spring break trips to instead work, a second-place finish in a national writing contest plus more hard work, focus and perseverance brought him to his first professional full-time career job.  The fact that it is with the LA Times is icing on the cake.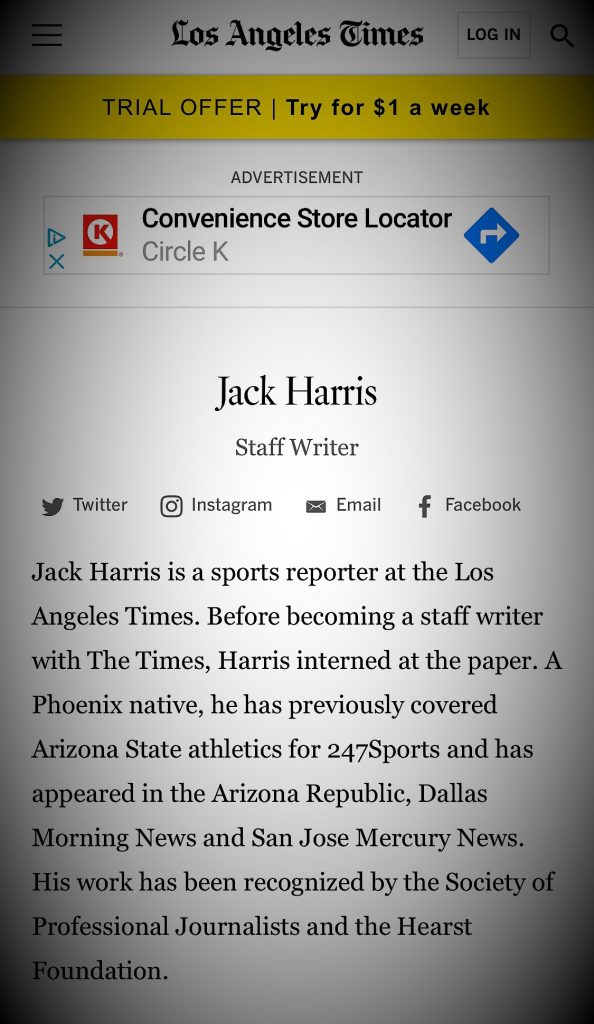 Jack is enjoying covering the NHL, especially after playing youth travel hockey for 14 years.  Some of his favorite pieces to work on are sports stories that are more feature in nature.  Articles that tell a personal story and inspire others.  Sometimes in between the traditional game reporting, he gets the opportunity to interview people with stories that touch the heart like today's article about longtime LA Kings trainer, Chris Kingsley.
Jack called me right after he sat down with Chris to tell me about the story that he was anxious to write.  Jack and Mr. Kingsley both hope that the shared story and article will encourage men to take getting a physical seriously.  Kingsley shared his personal and heartfelt experience about his painful (both physically and emotionally) battle with prostate cancer.
Jack was moved.  As he told me about how he planned to write Kingsley's harrowing, thoughtful and lifechanging experience with the disease, I was also instantly moved.  When I read the story in the LA Times today, I teared up.  Kingsley decided to share his story with Jack, and the world through Jack's keyboard, just in time for the King's Hockey Fight Cancer game last Saturday.
Give this article a read.  It may make you tear up and it will for sure make your heart swell.  Jack is so honored to have been invited to sit with Chris Kingsley to listen to, and share, a very personal experience that may save lives through detection and treatment.
And consider getting a digital subscription to the LA Times to help keep the written word of the traditional newspaper alive and well.  Try it for only $1 a week.  This helps with job security for my son, too…so happy that he gets to work in his passion.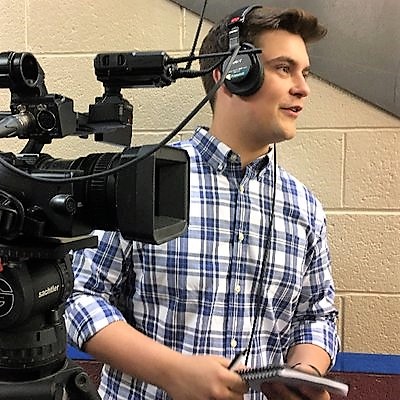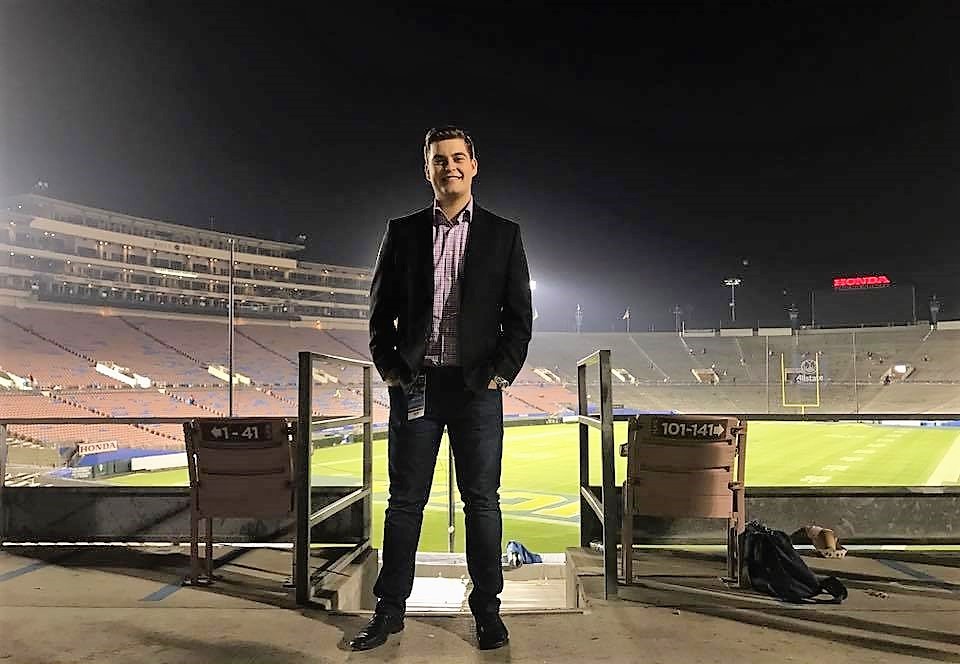 And on this Thanksgiving week, I am thankful for Chris Kingsley's successful cancer treatment story.  I am thankful for doctors and medical teams who diagnose, treat, support and help those fighting the cancer battle.  I have so many friends who are currently fighting, are in remission and those who share their stories to encourage awareness.
This article also reminded me to remind the guys in my life (hubs, father and son) to be sure to keep up with their physicals.
Happy gratitude week to all.