As I paid the kind cashier at the restaurant today, he smiled at me and asked, "Do you have any big plans for your new year?"  In previous years, I would have answered with a smile and quick reply.  But today I hesitated for a moment before I answered.  Although I knew the answer, his question still took me by surprise and made me stop in my tracks for a minute.  Then I said it out loud.
"Yep, this is the year that I become an empty nester."
This is the new year that I've been bracing for.  2020 has arrived.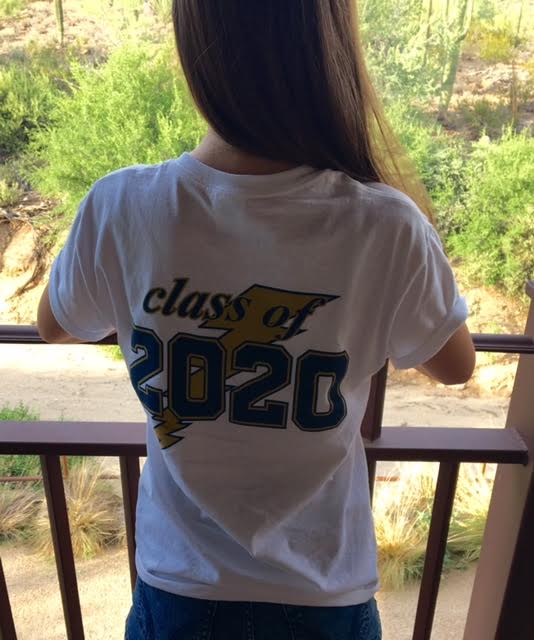 Back in 2006 I volunteered in my daughter's kindergarten class. One day I did the math and told the teacher that her class of 5-year-olds would be the Class of 2020.  That seemed so far off that day and we both marveled at the coolness of that thought.
Then, as they say, I blinked.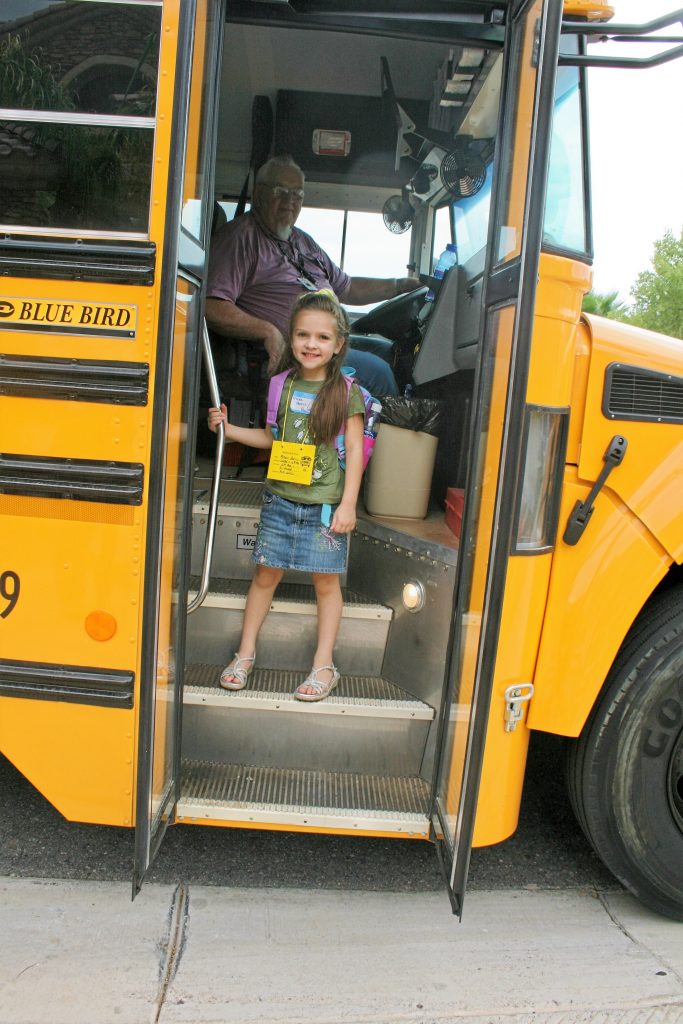 This is the year that both of my kids will walk across the graduation stage: one to proudly receive his Sports Journalism Bachelor's Degree from ASU and the other one to happily grab her high school diploma.  Two graduations, both happening this year in May.
How exciting.  Hello Class of 2020.  And goodbye to a big part of my normal.
A new normal is on the way and I'm bracing for it with both joy and sadness.
This month marks the beginning of the slow goodbye of having kids at home.  And if that's not hard enough…both kids will live out of state come August.  My empty nest will consist of birdies flying out of state for a long time.  Maybe for keeps.  So how do I feel about all of this…
Joyful
Sad
Excited
A little scared
Proud
Apprehensive
Confident
Confused
…what a range of emotions to process!
Add the hot flashes and brain fog that menopause has brought along.  Factor in the occasional pseudogout ankle flare-ups, hypothyroid condition and tennis elbow that are now a pesky part of my 50's.  Plus, increased stress with worrying about aging and beloved family members who live far away.
And the seasaw emotions that my high school senior and I experience.  We both wade back and forth between her newfound adult responsiblities and freedoms, balanced with the equation that she still lives under our roof.  My little birdie has grown up and is flapping her wings so wildly, that at times I hang on tipping way over the edge of the nest.  She has both feet out.  I've got one foot out with her and my other foot is firmly planted inside to keep us both steady for her inevitable takeoff.
I think my analogy is a good one.   Do any of you mamas of high school seniors agree with this?!
I hope it is a smooth takeoff.  No one likes turbulence.  Life has taught me to expect bumps in the ride.  Some predictable and some are unexpected.
I'm not supposed to fully let go yet.  Not 100%. Not yet.  Almost.  Soon.  But not yet.
There are days that I am tested.  At times I will admit that I'm tempted to completely release my grip when exhaustion and anger tempt me to let go all the way.  She begs for that.  But I hold on, but with a looser grip.  As it should be.  I have been releasing a little bit each year for the last 18 years.
And my girl?  Well she can taste it. She can taste and feel the wind of flight that will soon take her from her home nest to a dorm room that is 370 miles away.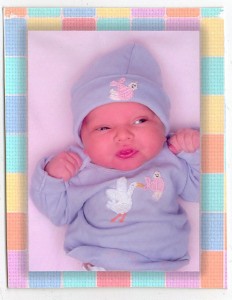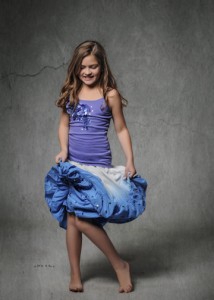 Almost, my sweet girl.  Almost, my independent young woman.  We must both keep hanging in there.  She may not admit this yet, but I think it is a little bittersweet for her as well.
How strange life's ever-changing stages can be.  For 18 years we mothers were consumed with working on those important roots so that the wings are ready for flight.  We put our blood, sweat and tears into the job.  We are fulfilled by it and exhausted to the bone by this job that changes so drastically each year.  We go from green beginners to seasoned multi-tasking machines as the school years march on.  Then time fast forwards and the challenging teen years arrive. When 18 rolls around it's time to embrace the long goodbye that is so short it makes a mama's head spin!
I know it will be OK.  My son is absolutely thriving.  I survived his departure from the nest.  I adjusted.  And what a wonderful surprise that at 22 he is employed and is happily living in LA supporting himself!  The best part is that he actually calls me…on a regular basis.  We have interesting adult conversations.  He is a man now who I adore and respect.  His wings are strong.  He is now building his own roots as he works for his future dreams and goals as a full-fledged adult.  Mission accomplished with mom and dad here for advice as needed.  It rocks!
I'm fortunate to have this history to reflect on and to smile about as I prepare to let my lastborn leave this summer.
And life continues to be full of surprises.  If someone told me years ago that both of my adult children would live in LA at the same time, I would not have believed that!  It's a little bit hard for me, but it is mostly very exciting
I am extremely thankful that my son is thriving as a sports reporter for the LA Times and that my daughter has been accepted at one of her dream colleges with final decisions being made in a few months.  Both worked countless hours and made many decisions along the way that would help them work towards these dreams.  Bravo, you two.  Keep it up.  Work hard because life will throw you unexpected challenges.
California dreamin'…there is really something to that.  LA took my kids!  Wow.
So how will I adjust?  How will hubs adjust?  He says that he will be just fine and that he is very ready for this next chapter.
Just in case I am not, my daughter surprised me with an unexpected Christmas gift.  Can you see it in the picture below?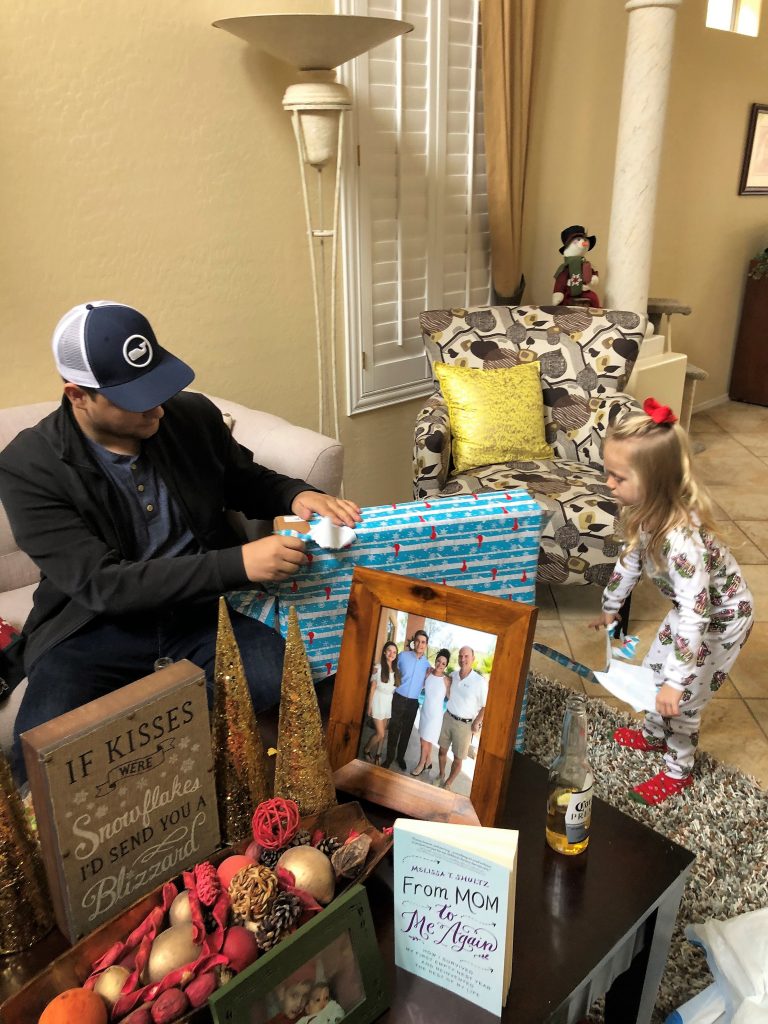 Do you see it?  It isn't the beer.  It isn't the fun family time with my son's visit.  It isn't the magical presence of my son's girlfriend's precious niece joining us.  Although having a little one around definitely adds joy!  It isn't the beloved framed family portrait that was taken at my son's high school graduation in 2016.  It is the little blue book that sits right in front of that favorite family picture.  The book, "From Mom to Me Again" is about adjusting to empty nesting.  Yep, she gave me that.  Bittersweet to open for sure.
My girl says that she gave it to me "as a joke" and that made me laugh.  But I don't buy it.  I think she is a little worried about her mama even if it is subconscious or perhaps, she doesn't want to admit that she feels concern.  She has a lot to focus on herself as she prepares her wings.
So, with all of this, I am good.  I will be fine.  I will be good.  Sure, I have a big adjustment to experience.  So does she.  But the fact that this is the new year that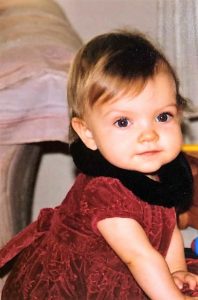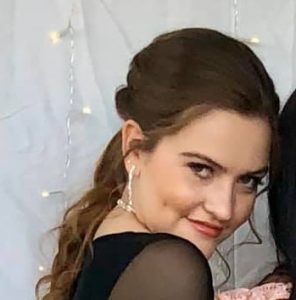 I've been bracing for and it has arrived means something very important.
It means that I did my job.  The roots are strong.  The wings are flapping.  My nest is emptying.  I actually find myself de-nesting.  The opposite of what I did back in 1997 as I cleaned, organized and added all kinds of accessories to welcome motherhood.
Today I did more cleaning and organizing.  I got rid of a bunch of stuff that I needed to release as I release mothering a nest.  I had to let go of the baggie filled with baby teeth that I found in a drawer!  The tooth fairy must have left it behind 😉
We moms sure wear a lot of hats.  I have been bracing for this bittersweet year because I earned it.
I will embrace the tears and the joys that empty nesting is sure to bring me.  I will do this keeping in mind what I have tried to remember all along; that I set the example with my actions more than my words.  I want my kids to remember that their own parents survived and then thrived through the empty nest stage.  Perhaps they will draw from our experience when they face their own bittersweet empty nest someday.
I recently asked my brother-in-law and his wife how empty nesting has been for them.  Guess what they said?
Fun!
Now that is an answer that I like!
Bring on the fun!  First the long parting that will fast forward from now until that weekend in late August when we wave goodbye to a young woman in a new dorm room.  Then come the tears, the awesome visits home and the adjustment. I will let the tears roll down my cheeks and I will taste the bittersweet salt as the tears drip down.  That is a healthy release that must be processed.  I will adjust.  And like the famous song says, I will survive.
And I plan to have fun.
Bring on the fun 2020.  Tissue box close by and fun please.  Because I worked for it.  Moms and dads work hard to feel empty nest fun 18 years later!
This is the year that this manic managed mom has been bracing for…2020 has arrived.  Ready or not.