Las Vegas mom/grandmother, Debbie Rydman has been sewing masks left and right to fulfill the many orders she suddenly started receiving as the Covid19 crisis evolved.  We ordered our own batch.  Just in case.  I hope we won't need these but it is reassuring to know that if one of our family members contracts the Coronavirus, we have masks at home ready to wear.
In addition to selling the hand stitched masks from Debbie's business at Luna Michele Boutique on Etsy, she has also been donating masks to the medical community as seen here in her recent social media posts.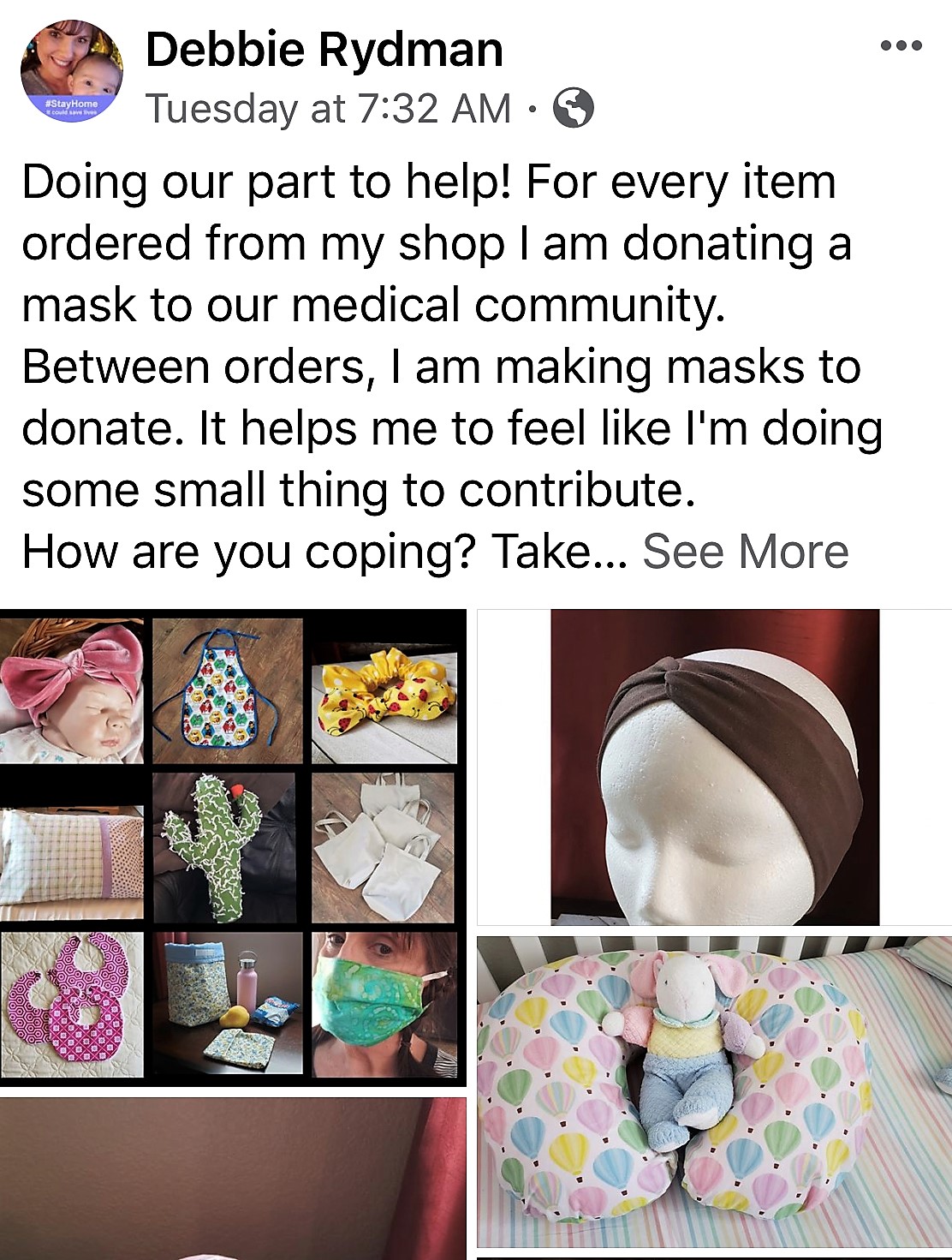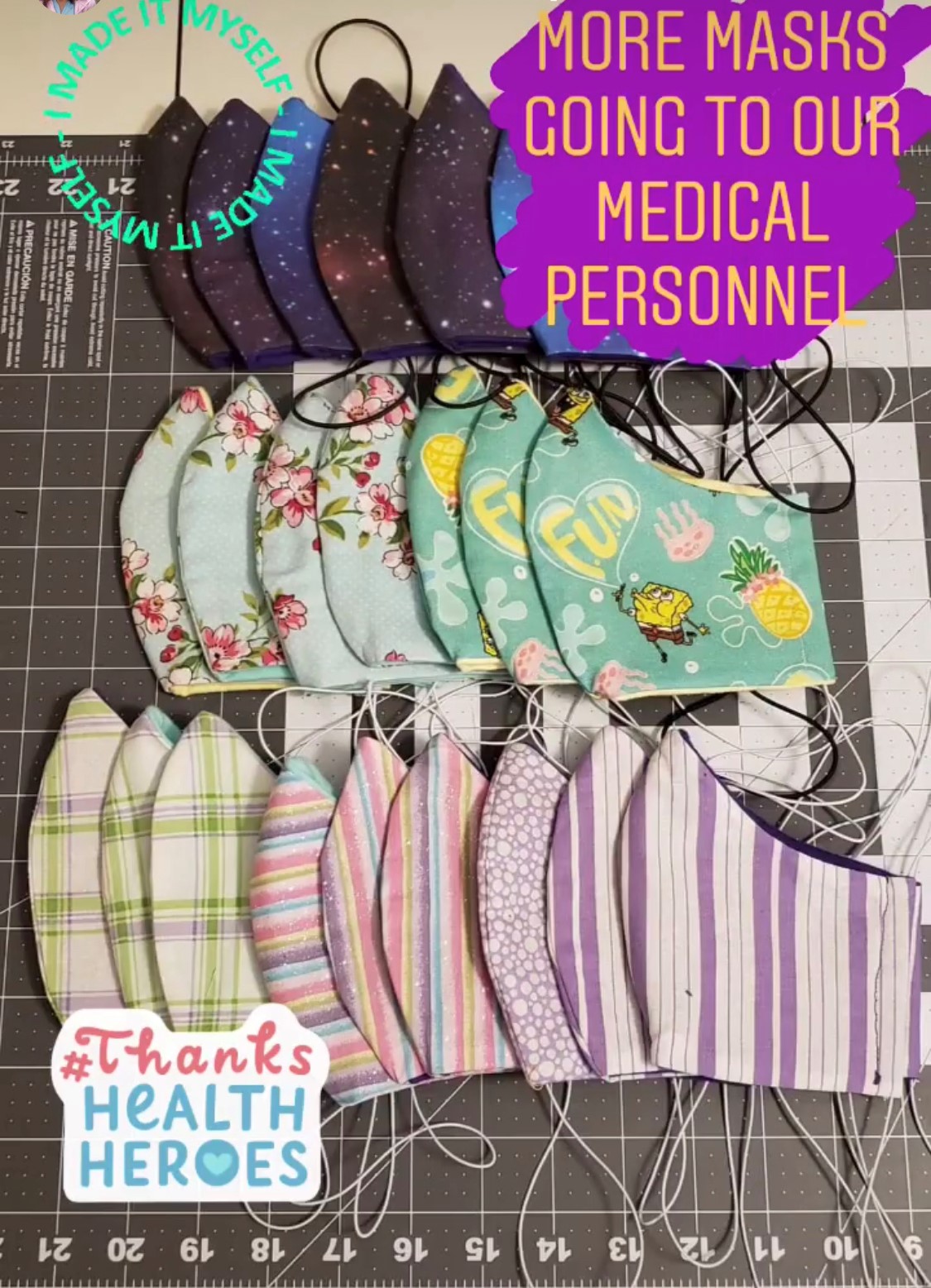 Kudos to Debbie and to the many other women I have seen on social media sewing and donating the much-needed masks. This is inspiring.
Want to order masks for your family? Click here to order from Debbie. Stay well and try to have a positive day today.