I love to stay at hotels.  Always have.  Always will.  So when I decided to finally venture back out there in the midst of the pandemic we are forced to continue to still live with, I decided on The Marina del Rey Hotel located in pretty…you guessed it…Marina del Rey, California. 
So, what is travel like in 2020 in the LA area now?  It was different.  It was fun.  It was mostly good.  Here is my experience and a few things to know if you are considering getting back out there as I just did.
First let's dive into why I recommend the Marina del Rey Hotel and then I will share tips to know to prepare for a hotel stay during this very unique time.
My Favorite Things About Marina del Rey Hotel 
*The location!  Beautiful Marine del Rey is lovely on its own and is also just minutes away from several nice beaches.  This includes Manhattan Beach, my personal fave.  I chose a room with a view of the marina and I highly recommend that.  The view was terrific both day and night.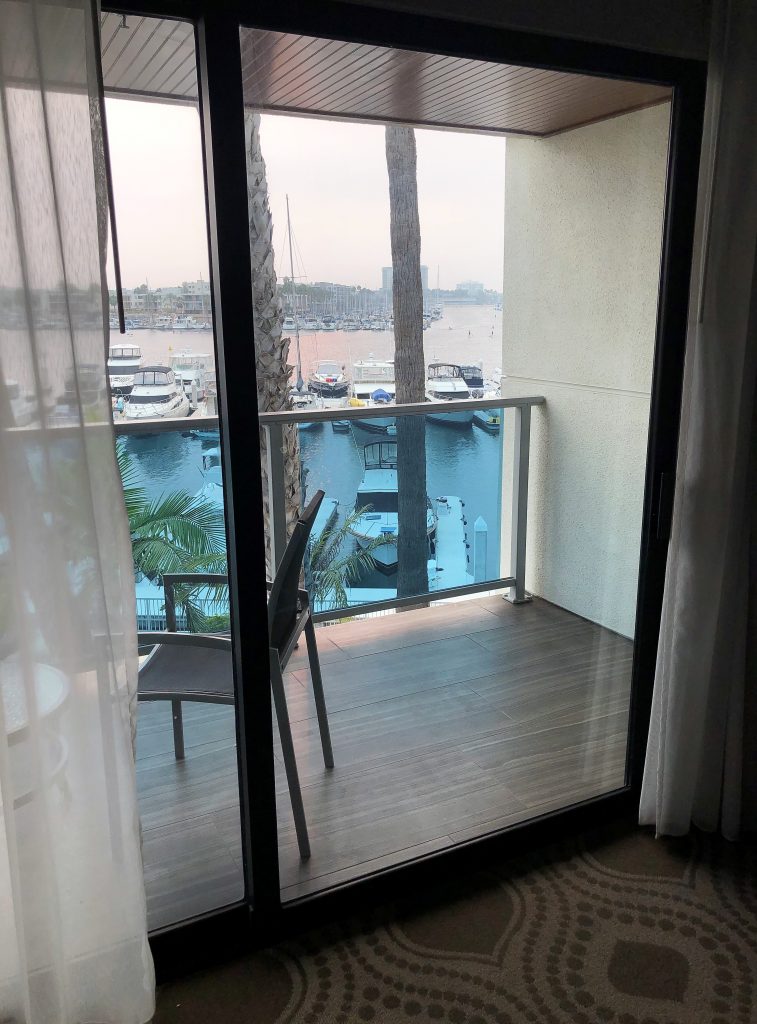 *The room service food!  I really like the menu that the property restaurant, SALT, offers.  With Covid19 still around, the hotel still offers room service with all food served in takeout dishes.  I did miss the feel of a glass coffee mug in the morning, but the coffee was good and my selections were very tasty.  Eating on my room balcony with a view of the lovely boats and the faint sounds of the people visiting and happy seals barking was the perfect ambience for me, especially right now.
The room service dinner options were also terrific. I also enjoyed eating my entrees on the patio.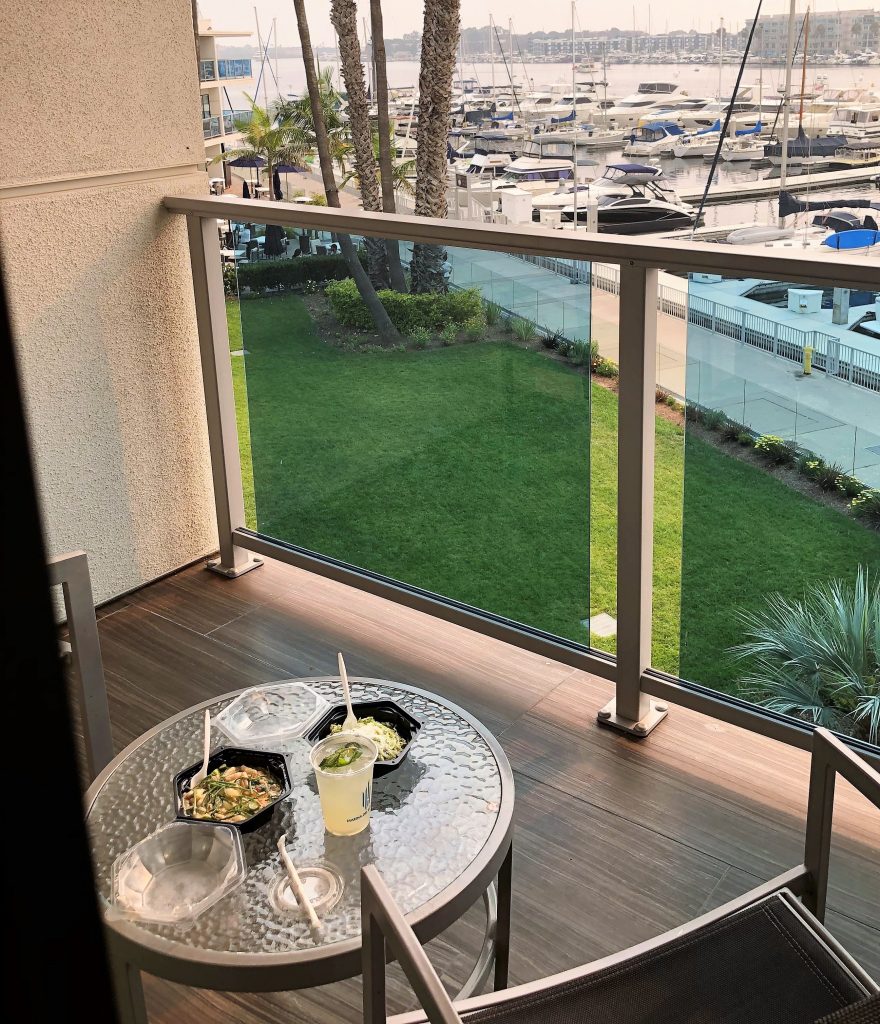 I loved every bite of the Cavatelli pasta dish that is made with sea bean, fennel, Chinese broccoli and smoked rye.  It was delish!  The brussels sprout slaw was just right with a satisfying mix of the brussels complimented with green apple, marcona almond, pickled papaya and manchego cheese.
*SALT, the hotel restaurant. SALT offers tasty fare in a nice space that has perfect views of the bay.
The brunch menu was scrumptious with appealing entrees for our entire group. The Mimosa flight was a hit for sure.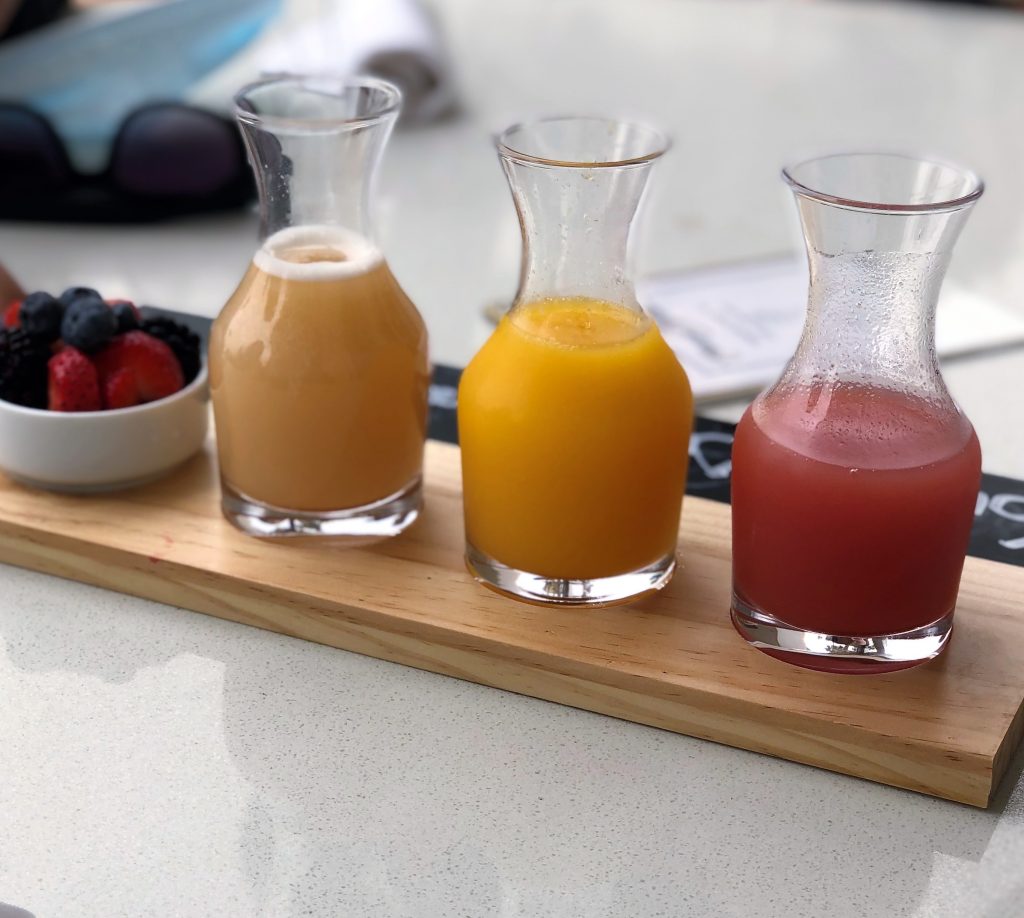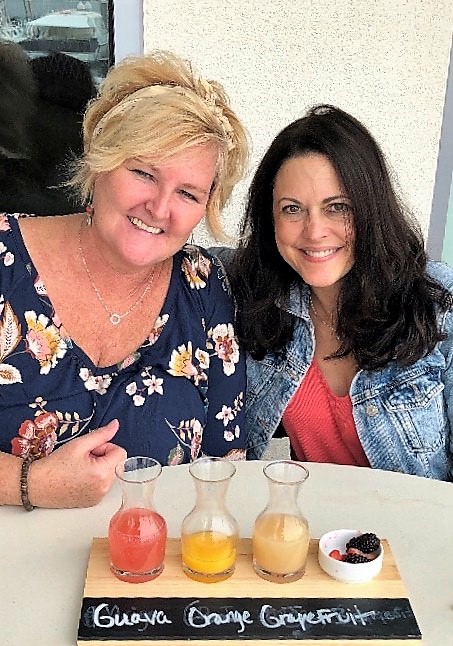 And I couldn't resist dessert.
*The hotel's vibe struck me as a combination of modern flair balanced with some LA and California history, too.  I liked the combination of themes as I toured the property.
I immediately recognized this picture to be from the 1960's show The Flying Nun with Sally Field hoisted above the boat.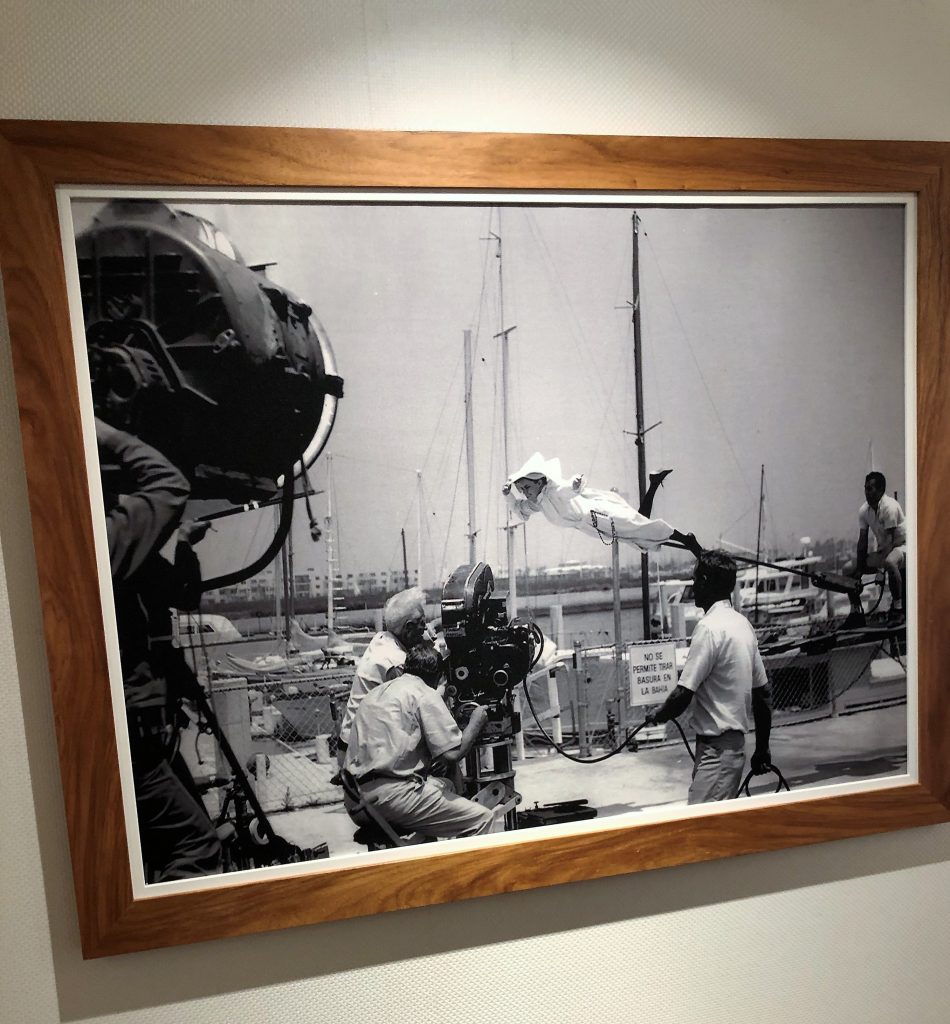 Very cool!  Here are a few other pictures of the hotel's interior that I snapped during my 4-day stay.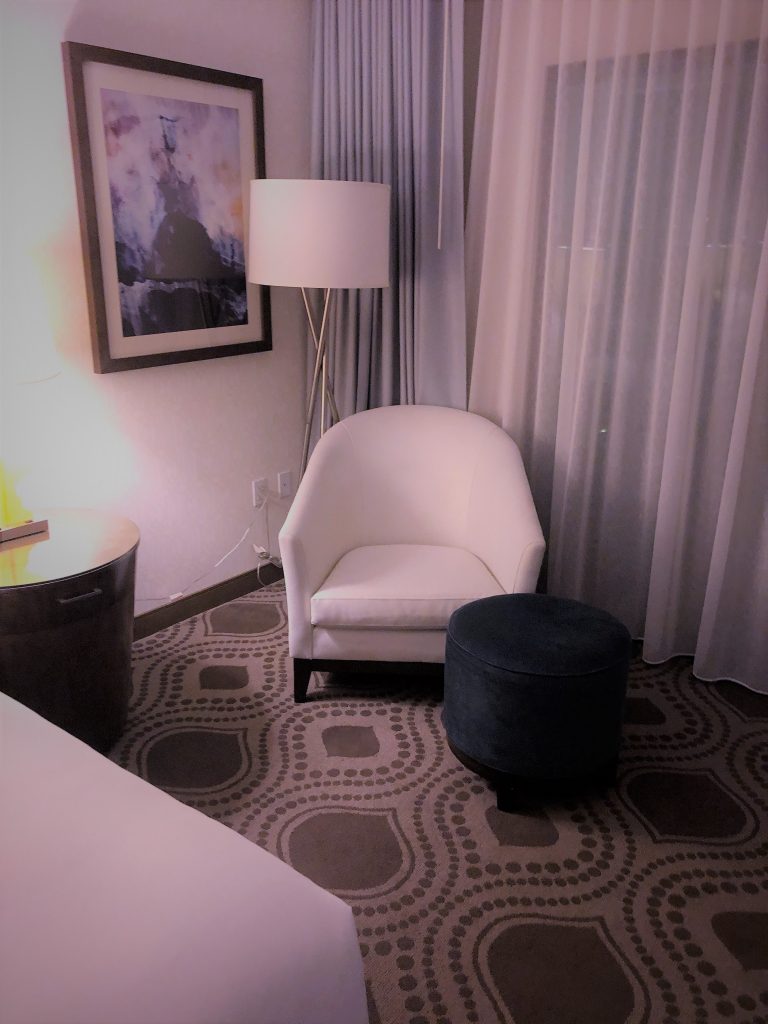 *My Room – I chose a room with a marina view and a king size bed.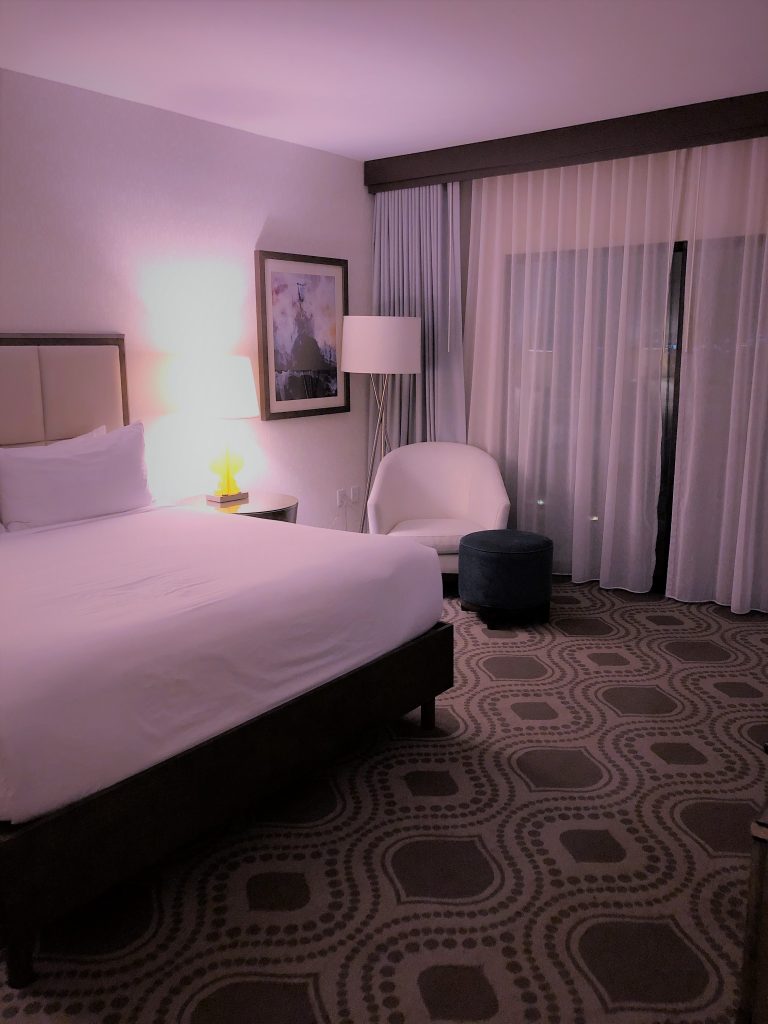 I was pleased with the room spacing, my awesome balcony marina view and the bathroom with the amenities that included a comfy robe and the Lather line toiletries.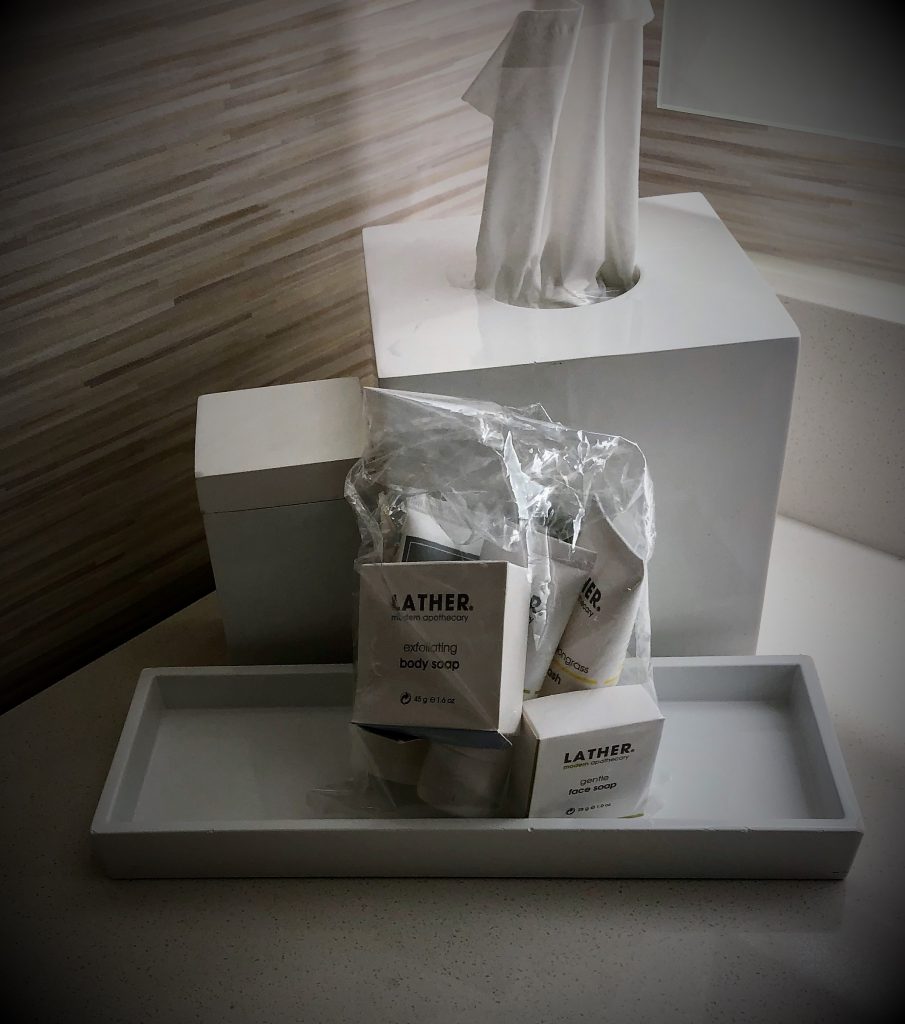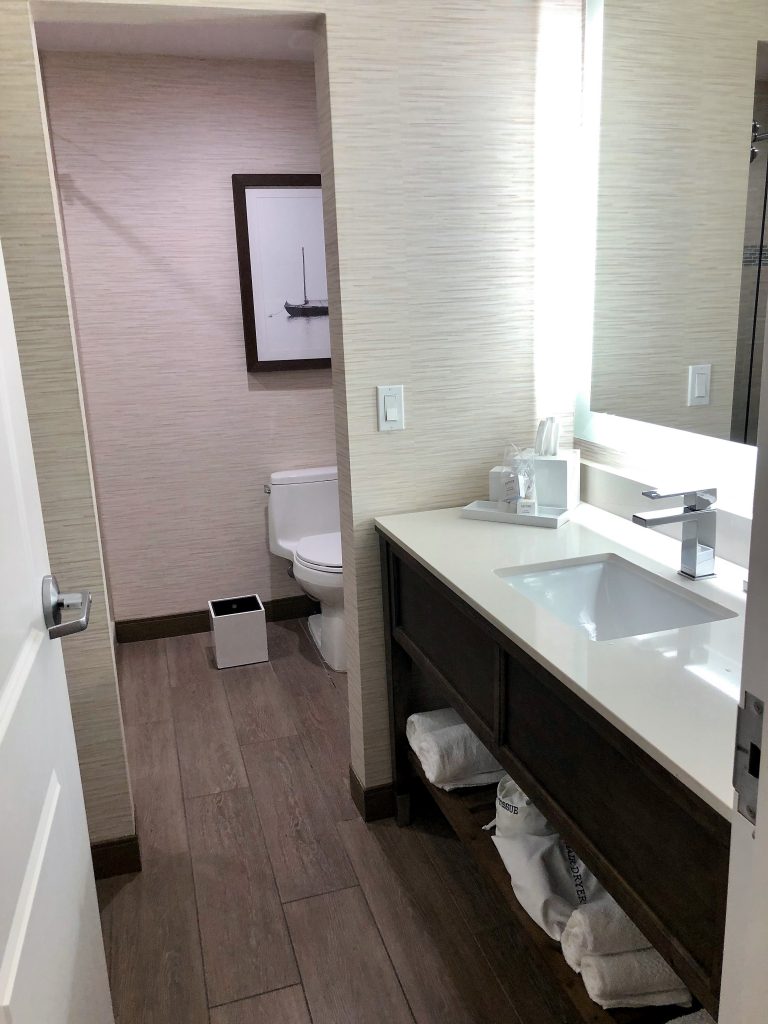 Now that I've shown you the parts of the hotel that I experienced, let's talk about some tips to know if you are planning to travel during the pandemic. Things are different out there, including hotels.
A Few Things To Know That Are Different Due To The Pandemic
*Don't forget your mask and extra ones, too.  It is a strict rule in most hotels to wear a mask when you are outside of your room.
*Bring your own pen if you do not want to touch hotel pens.  I had to sign at check-in and the tab whenever I received room service.
*Here at the Marina del Rey Hotel noticeable precautions are followed to try to keep employees and customers healthy as you can see in some of these pictures…
Another thing that was different at this property is that housekeeping was not an automatic daily service unless requested 24 hours in advance.  Since I stayed for four days, I requested maid service on my 3rd morning and that worked out fine.  Valet parking is also not offered at this time.  Parking is close and plentiful at this hotel so that was also fine with me.
The bottom line is that hotels are doing their best to offer customers a nice getaway stay while also balancing the required regulations to practice pandemic safety.  Not an easy thing to do, in my opinion.  The Marina del Rey Hotel did both well.  I was comfortable, certainly well fed and found my views of the marina to be very relaxing.  I am anxious to return post-pandemic to experience the Marina del Rey Hotel at full service…but I plan to go back even before then because I really enjoyed my stay!  Plus, the property has some great offers right now.
To see the various rates offered at The Marina del Rey Hotel (I booked the extended stay offer) visit the property website.  Be sure to check out the hotel's special offers here at this link.  Great news as The Marina del Rey Hotel and many other Pacifica properties are offering a 30% discount right now!  Click here for more details.  I think I will finish this article and go book another stay using that awesome 30% off discount!  I look very forward to returning to LA to see my kids and to stay at the awesome Marina del Rey Hotel again!
*I booked the extended stay rate and received several additional discounts as I reviewed the property. All opinions are 100% my very own.