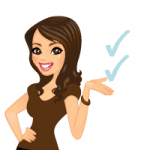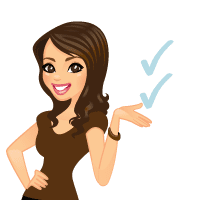 2020 has forced many of us to spend way more hours at home than ever before.  Since my hubs and I both work 100% out of our home for now, I have discovered several items that have made life easier.  Some old and some new.  Here are my most recent five fab finds and why each has a quick tip to make home life a little easier…
 My good old crock pot.  I took it out of storage and I use it weekly now.  One quick tip I discovered is to use an oven safe glass bowl to cook rice and chicken at the same time. This keeps the rice from getting soggy.  I learned this tasty quick tip and a teriyaki chicken recipe from an old cookbook that I had on hand.  I took that out of storage as well.  The book, Crock Pot Dump Meals:  5 Ingredients or Less rocks!
2.  My new air fryer!  My son and his girlfriend bought me one for my birthday.  I love it because it makes all kinds of food using a healthier air fry method.  I have used it for fried chicken, salmon and more. I was also surprised that I could bake my favorite oatmeal chocolate chip cookies in it.  Each batch only had to cook for 7 minutes at 300 degrees.  The cookies came out great and my kitchen stayed cool since I didn't have to turn the oven on.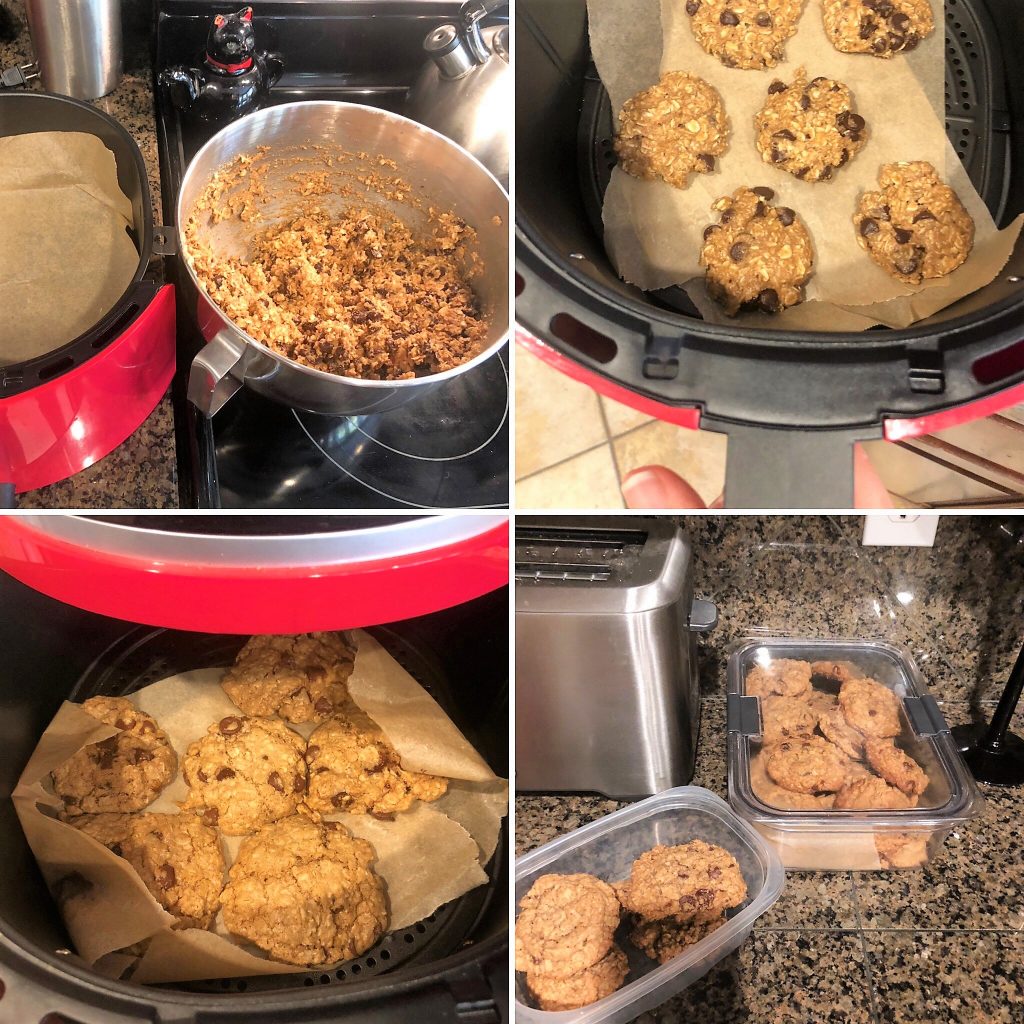 Guess what else that helped with…my hot flashes!  Funny and true!
3. My $8 taco holder stand.  Since we are cooking at home 98% of the time now, this little contraption is fun to serve tasty tacos on for added ease and a festive touch.  It can also be used to stand corn on the cob, breakfast tacos and more.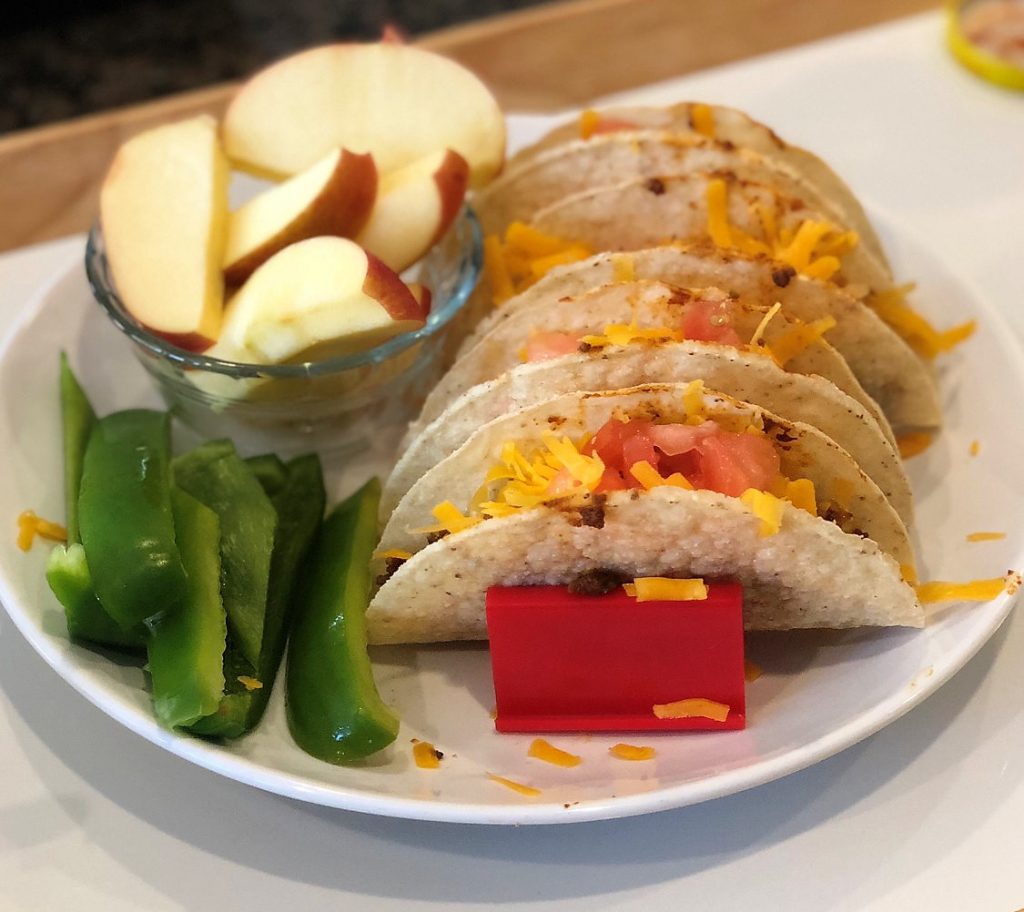 I bought my set of 6 taco holders for $7.99.
4.  For my sore feet, my thoughtful mother-in-law bought me a floor mat that has made all the difference.  With the added time we spend in the kitchen now, my feet were hurting.  The ComfiLife Anti Fatigue floor mat is thick, soft and doesn't slide around.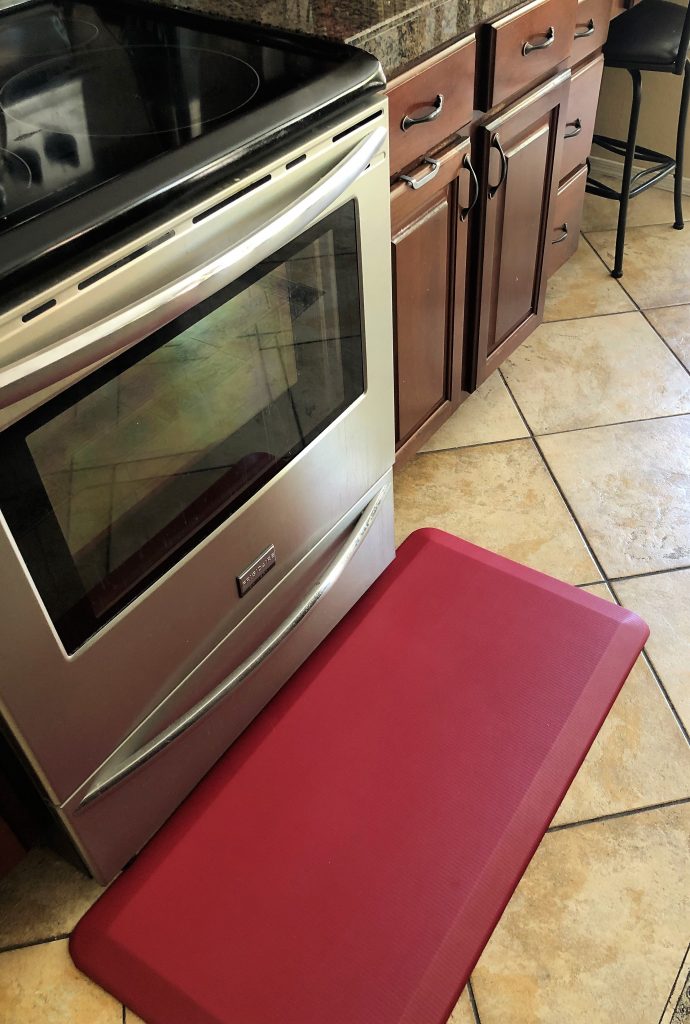 My feet have improved so much since I added one to my kitchen floor.
5.  Last but not least I was plesantly surprised to see that the Apple Watch has come down in price.  I was able to older Apple Watch Series 3 for $169.  Even though it is the older model, it still does plenty including keeping live track of my laps swam while I'm swimming!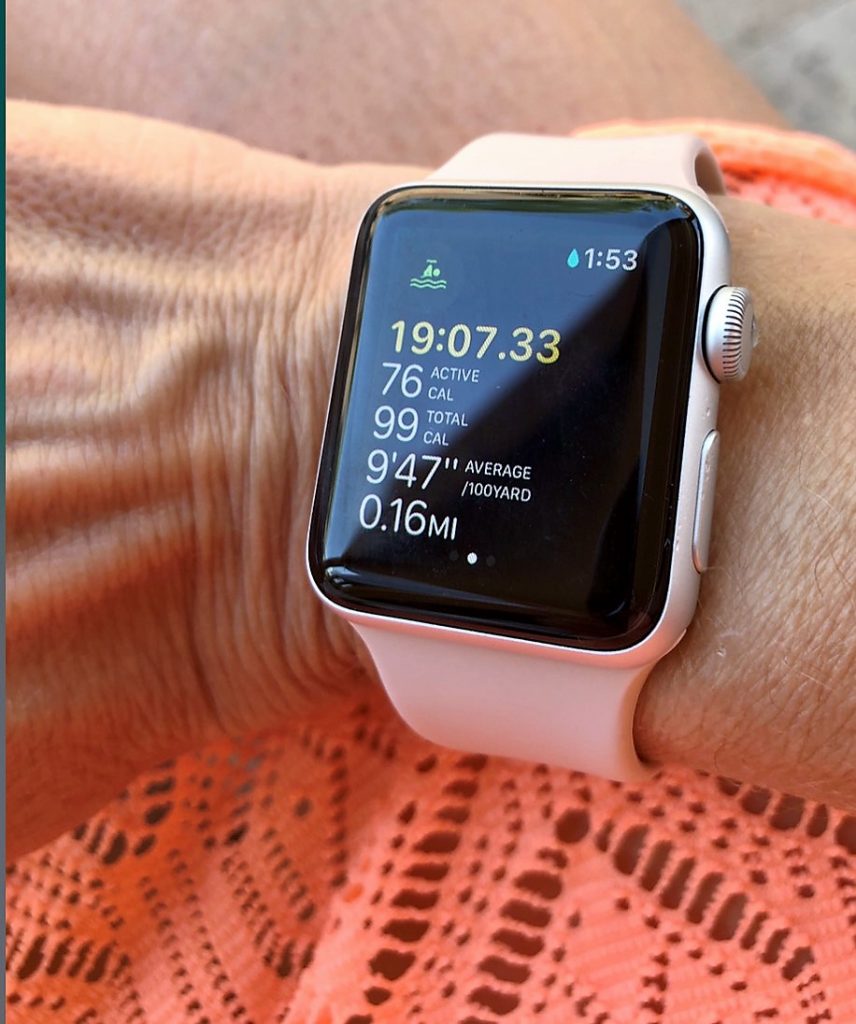 It goes right in the water with me so it is an excellent home fitness tool. The smart watch does a ton of other helpful jobs like sets a timer, enables touchless pay technology when for the times I venture out and more.
Those helpful items are my most recent finds for making home life a little easier.  What helpful quick tips have you discovered work well at home? Are you home a lot more as well? Share in the comments section and keep hanging in there…at home…and out and about…everyone.