Found:  A struggling baby bunny about to drown in our pool. He was struggling to swim to the side and was just about to be submerged.
Rescued:  My husband quickly grabbed the net and saved the bunny.  Yay!
Baby Bunny Challenge:  Bunny was tiny, soaking wet, terrified and a bit lethargic.
Our Challenge:  After 20 minutes of no change from the bunny, it was apparent to us that leaving baby bunny out in the sun to bake and be attacked by ants was not going to work for the bunny…or for our hearts. It also appeared that the bunny was orphaned and that broke our hearts even more.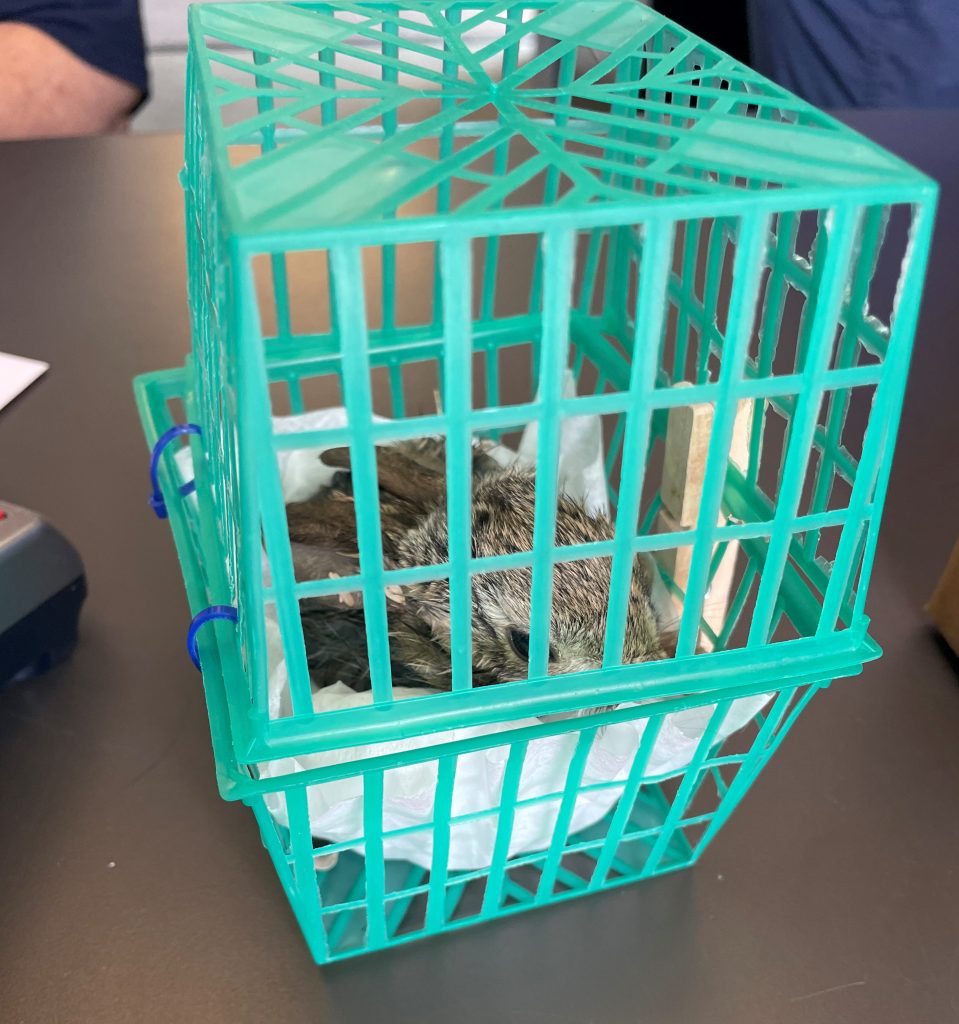 Amazing Solution: After doing an internet search about how to care for injured wildlife, I found a gem in the desert!  I discovered the heroes at Liberty Wildlife! The Rob and Malani Walton Campus Liberty Wildlife takes in injured wildlife at no cost to the person dropping off the injured animal.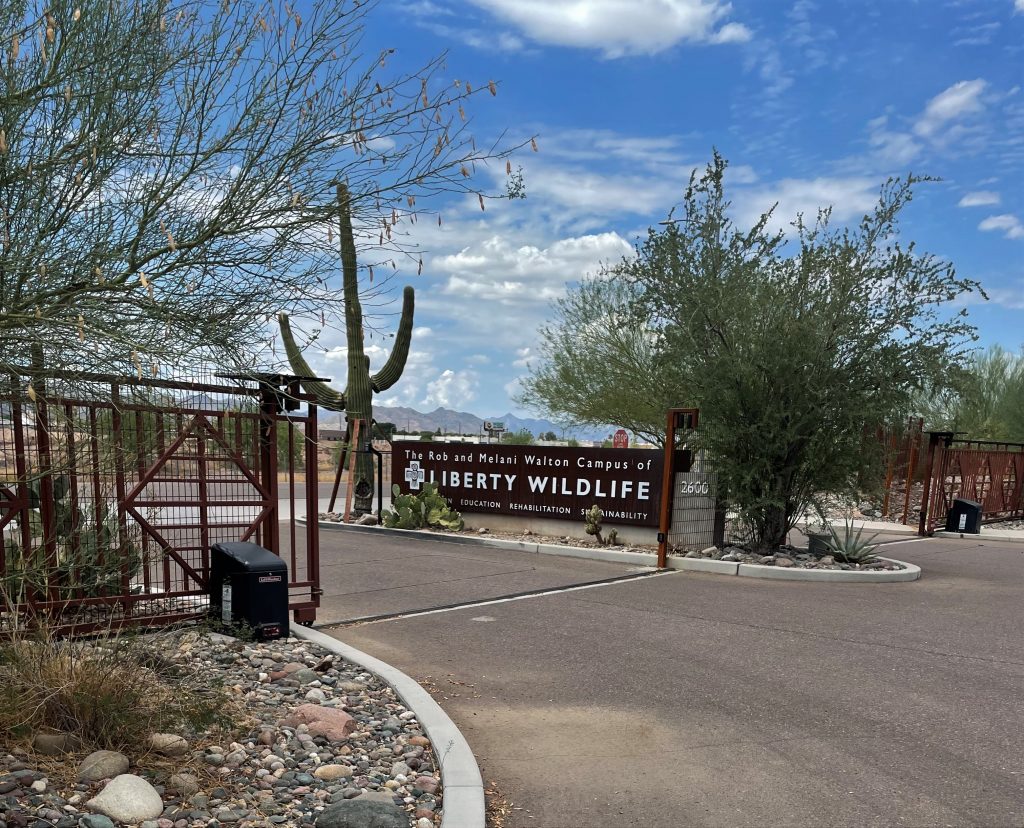 When I arrived at the south Phoenix location, I was impressed with the nice facility and the ease of the entire quick process. Clearly marked parking is located right in front of the sidewalk that leads to the outdoor open drop off window.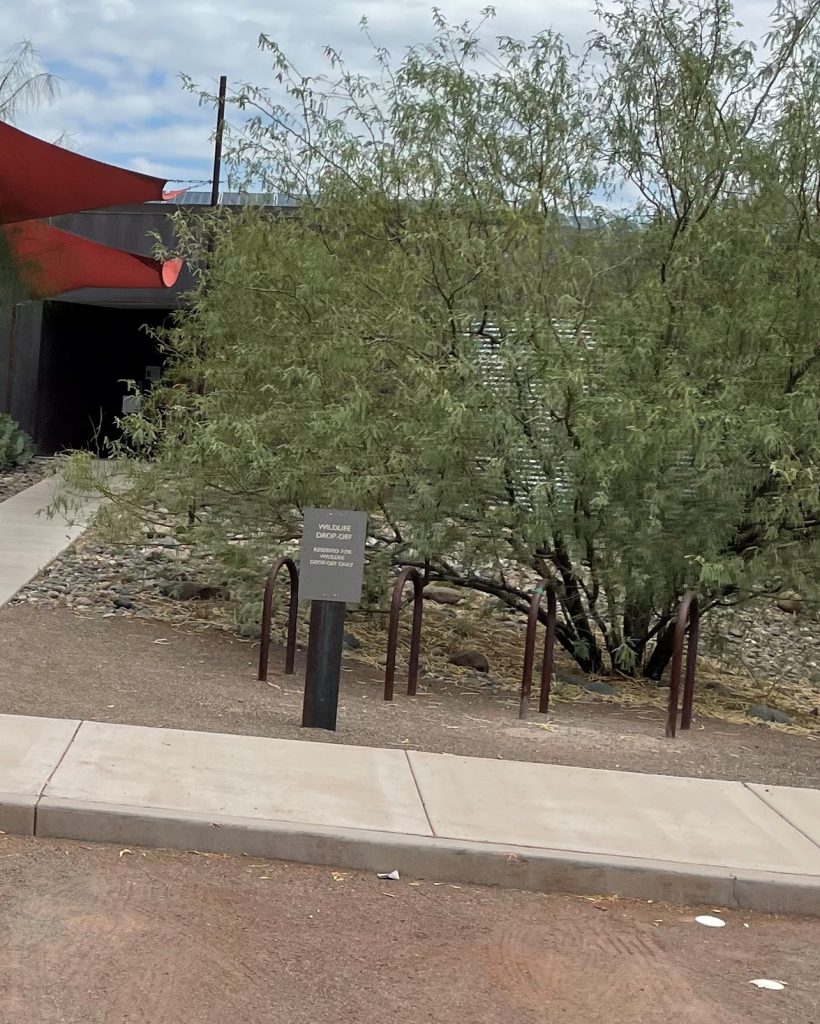 Staffed with two friendly Liberty Wildlife employees (who may actually be volunteers), I was quickly welcomed and little bunny baby was placed in this sweet little crate box for immediate rescue.
I filled out a short admission form and then I made a donation before I left the facility. Donations are not required and the staff thanked me. I thanked them for their compassion taking in precious injured helpless wildlife.
I was touched and I am impressed with this wonderful facility that saves wildlife! Little baby bunny will now receive food, water and care. To my delight (and to my husband's) little baby bunny did not drown and now has been saved twice!
I'm so happy to blog about this wonderful place. If you find injured wildlife, call 480-998-5550 or visit the Liberty Wildlife site for further instructions. Do note that this center does not take in domestic pet/surrenders however, their website includes a list of places to take those types of animals.