I LOVE this week's prize!! My SassyBag is a lifesaver stylish new purse set that is my new favorite smart product. Here's why…
You arrive at the much anticipated concert or big game and then you realize what you forgot…and you can't get in the venue without one. Oh snap! You didn't bring a clear purse and security turns you away at the door.
It has happened to me. So, when my gal pal, Patti told me about the MySassyBag that doubles as a stylish purse and event-ready clear bag in seconds, I was intrigued!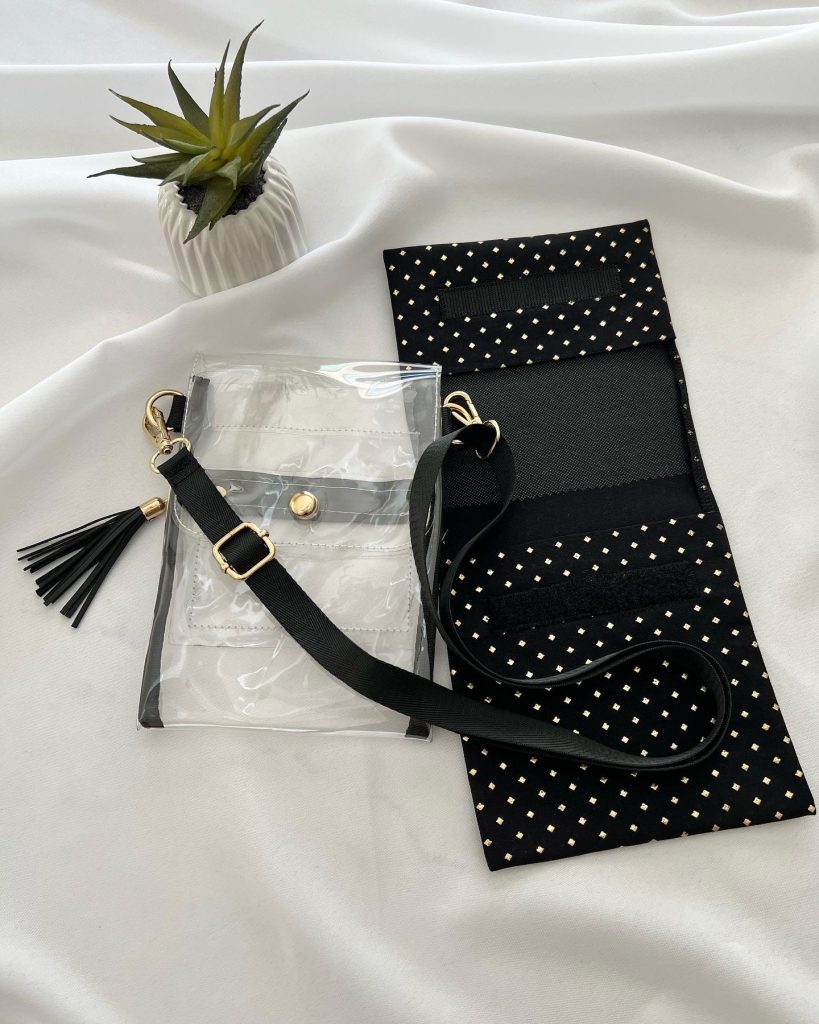 So much so, that I purchased one and asked the creator of this smart product, Christina Weinmann, if I could have one to give away in this week's Freebie Friday drawing! Check out how this works in the 23-second video below. Brilliant!
Most big public events now require attendees to have a clear bag for personal belongings. This applies to almost all concerts, theatrical and sporting events, even school events. Unfortunately, that leaves our personal items exposed to literally everyone. Private items that include IDs, cash, medical devices, feminine products and more. Not cool.
When we go to various activities, even before the big event of the evening, we want to be sassy, in style and not exposed! My Sassy Bag is a unique, quick and convenient option to allow us gals to be stylish and secure.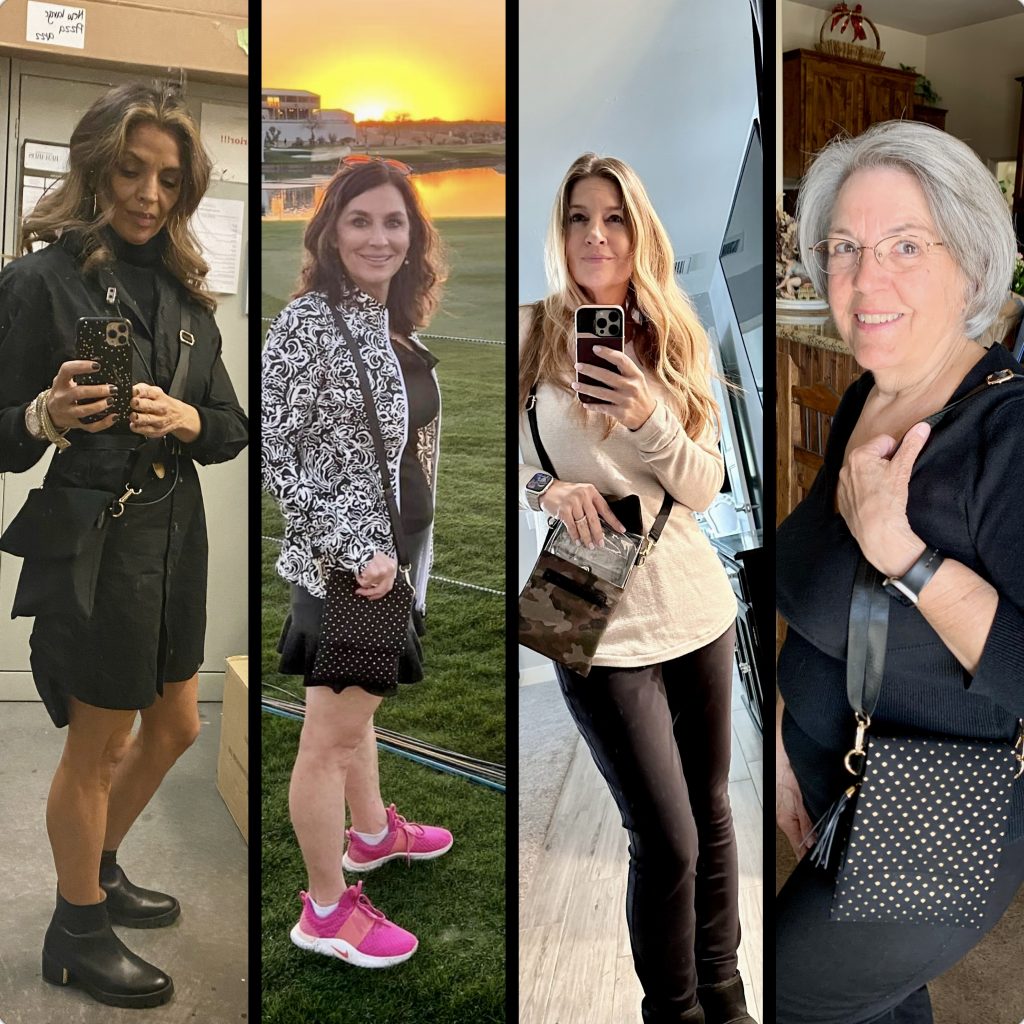 The Sassy Cover easily comes off the clear bag allowing you to effortlessly slip off, fold and tuck away the attractive cover and proceed through security checkpoints. Then you can put the cover back on in a flash and carry on with your Sassy Style! Several different fun covers are offered and this week we are doing a drawing to give away this pretty Diamond Drop style. See below to enter the drawing and be sure to check out the MySassyBag website and Facebook page!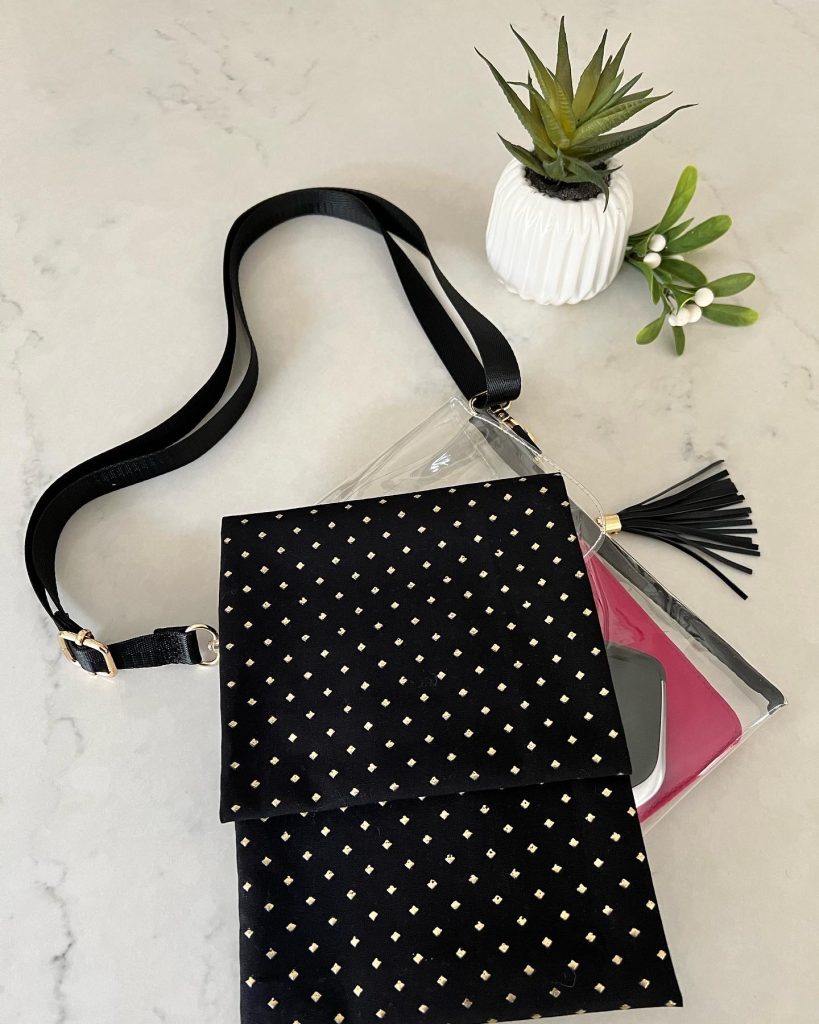 Entering is easy!! Simply…
Email your name and address where you want this super cool purse sent if you win. Email to rachel@managedmoms.com

Do this by 5pm MST next Thursday, March 2nd. Winner is drawn using random.org and posted on this blog on Friday, March 3rd. Good luck!