Manic:  Along with everything else that is changing as we age, the eyebrows also change through time, so how do we gals cope with that?
Managed:  Celebrity and professional makeup artist Karen Hall has some great tips for creating the classic eyebrow.  Good stuff, so read on!  Oh and see her last post to see the very cool art pencil that she recommends for eyebrows.  In case you missed it, that post is here….
https://managedmoms.com/2011/07/the-best-eyebrow-pencil-a-pros-pick-2/
Now back to Karen's reshaping tips:
Karen says:
Shaping the Classic Brow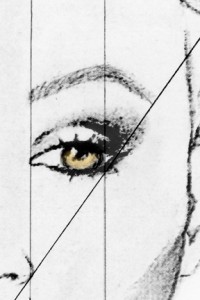 If there is one thing that is overlooked the most on our faces, it's those two little eyebrows….but they can make a huge difference in how we look!  No matter what shape your brows are in, you can reshape them.  Try these easy tips….
Using a pencil, measure from the inside corner of your eye and line it up with the corner of your nose.  This is where your brow should start.  Then measure from the corner of your nose, to the outside corner of your eye.  This is where your brow should end.  The arch should be in line with the outside of your iris.  Form a nice clean line from the start of the brow to the arch….no chunks along the way.  The fullest part of the brow, should of course, be at the beginning, tapering to the arch, and then down to the narrowest part.
Practice using little hair-like strokes.  Build little by little until you have the perfect shape!
About Karen:
Karen Hall, Celebrity Makeup Artist

Karen Hall has dolled up the likes of Paula Abdul, Faith Hill, Conan and many more world-wide celebs that come to Phoenix to perform or make personal appearances.  Karen is called in to make the stars look amazing and many of these celebs end up asking Karen what her own personal secret is because she looks 30 years younger than her age…which she will tell you is over 60!  Hard to believe, isn't it?!   Stay tuned for another healthy and easy beauty tip from Karen next week.

Read more about Karen on our team bio page