It's that time of the month again….a time that we love….time for Bianca's monthly beauty picks.  Our managedmoms.com writer, Bianca is also a beauty counter consultant for Walgreens, so she knows her stuff.  This month she shows some fun stuff and all items sell for under ten bucks, so the price is right!  As I do every month, I made it my Channel 3 segment last week, so take a look at what's hot in your local Walgreen's beauty aisle!
Bianca's Beauty Picks:

About Bianca:
Bianca Malmstrom–Walgreens Beauty Counter Consultant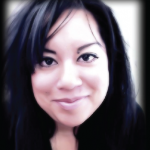 Bianca has worked at the Ahwatukee-Foothills Walgreens location, for more than 10 years. She strives in customer service excellence and knows how to make her clients b-e-a-u-t-i-f-u-l! From friendly advice to helpful suggestions, she's your beauty go-to girl!  She has gained the trust of the Ahwatukee community, helping hundreds of men and women truly understand drugstore beauty. Whether it's a face cream question or a suggestion on a shaver, she's got something to say and with a smile.
Read more about Bianca on our team bio page.