Manic: My medicine cabinet with all kinds of treatments for all kinds of potential family ailments!
Managed:  Finding a very cool product that treats multiple symptoms in one handy little easy-to-store bottle.  The name is quite funny….Toe Juice, but the ingredients mix inside is good stuff and works all over the body.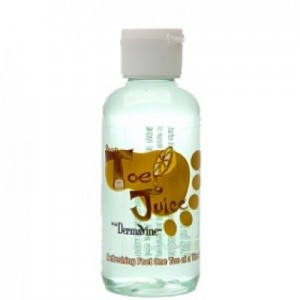 I first learned about Toe Juice from managedmoms.com writer, Bianca who is a beauty product expert for Walgreens.  She was really excited to show me the cool bottles of Toe Juice that were lining her shelves and selling like hot cakes.  She told me that customers love the stuff, so I showed it in one of my Channel 3 segments.
While writing my segment, my daughter came in to tell me that the athlete's foot on her toe was hurting.  The funny thing was that as I was writing, at that moment, about how Toe Juice treats athlete's foot, here comes my girl, right on cue, needing treatment.  So I was able to put Toe Juice to the test right away!
So I stopped typing, washed my hands and put a little Toe Juice on her toe, of all places!  I say that because Toe Juice can be used on the face for acne, on the arms and legs for Eczema, on the lips for cold sores and really all over the body for all kinds of skin issues.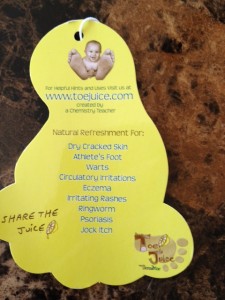 Well low and behold, her foot was much better the next day, so then I was really excited to tell our viewers about it on the program!
In addition to that, one week after my segment aired, one of my gal pals commented on my Facebook page that she had tried Toe Juice for dry heels.  I cut and pasted what she wrote….
"I saw Toe Juice yesterday at Walgreens and picked it up on your recommendation because my feet are awful, super dry skin and heel cracks that never seem to get better. This sounds crazy but I used it this morning following my shower and then used the pedi egg and I cannot believe the difference in my feet. I wish I had taken before and after photos! Thanks Rach!"
I can't tell you how much I love it when friends and viewers tell me that they tried something I recommended and that they liked it!  That is exactly what I want this website to be all about….gals helping each other with advice, recipes, words of encouragement and sharing great ideas and products that help us to manage our manic lives!
DermaVine® is a blend of plant-based extracts that enhance the skin's natural repairing ability.  It contains willow bark, lemon peel, and Cinnamonum extracts.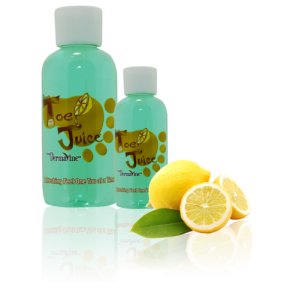 As a Mom, I love that this was created by a Dad, who is also a high school science teacher!  I love that this product is all natural and plant-based.  My kids like it, too.  It has become somewhat commonplace around here for one of us to ask where the Toe Juice is being stored.
And I'm happy to announce that Toe Juice has become a supporter of managedmoms.com!  To celebrate that, you can get your coupon for a $1 off!  And they sell travel sizes, too.
Try Toe Juice and let us know what it has helped you with when it comes to home treatment.  Toe Juice has actually learned about some of the additional benefits of the product from customers writing in with success stories.  That is cool!
Toe Juice is a paid adverstiser on managedmoms.com AND all opinions are 100% mine with no additional compensation for this written review.