Manic:  Me in parts of this segment!  I do my KTVK segments every week and this week, it went well for the most part, but I did make two mistakes, which I don't like to do!  So when you are watching, please note that the Skintimate is a lotionized shaving gel, not a lotion and that the got2b Beach Trippin Salt Infusing Waving Spray is just as I describe it, even if I did put the wrong got2b product on the table!  So if you watched this segment, did you catch my mistakes?
Managed:  Deciding to cut myself a break.  Since I do these TV segments every week (and have for the last 7 years or so), I am going to make mistakes sometimes.  I HATE making mistakes and my perfectionist daughter seems to be taking after me, for better or for worse, but the segment is still good to watch if you are looking for fabuolus beauty products that work well and all sell for under $10 each! 
I also must thank my Walgreens beauty expert, Bianca who puts this monthly list together for me with her expert knowledge, knack for selecting unique beauty products that work well and for her listening ear that truly hears what her customers tell her.  Love Bianca!  Take a look at this month's list that helps you stay on your beauty budget..
About our beauty expert, Bianca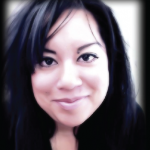 Bianca Malmstrom, Walgreens Beauty Counter Consultant
 Bianca has worked at the Ahwatukee-Foothills Walgreens location, for more than 10 years. She strives in customer service excellence and knows how to make her clients b-e-a-u-t-i-f-u-l! From friendly advice to helpful suggestions, she's your beauty go-to girl!  She has gained the trust of the Ahwatukee community, helping hundreds of men and women truly understand drugstore beauty. Whether it's a face cream question or a suggestion on a shaver, she's got something to say and with a smile.  Read more about Bianca on our team bio page.