If you followed part one of my Hollywood adventure with my daughter's show choir and if you read part two, then you know that I promised another post with yet another cool place that we got to visit in LA.  This one is really cool, especially if you like music and watch the Grammys every year.  Our show choir got to visit The Grammy Museum and we really enjoyed it.  With four floors of exhibit space, there was a lot to see and a lot for our kids to do with all of the interactive exhibits.  This picture shows a wall that wraps around with information and pictures that takes museum visitors through the history of the Grammy Awards with interesting facts, historic pictures and more…

The tour took our group up to the fourth floor first and we worked our way down from there.  The fourth floor exhibit includes a cool section called Crossroads and this big interactive table is filled with facts, pictures, songs and the history of over 100 different music genres.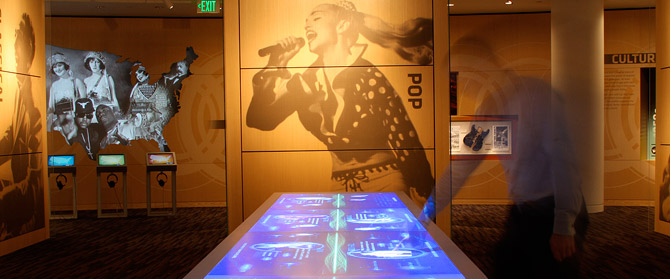 There is also a Songwriters Hall of Fame and unique artifacts from the different genres of music like blues, jazz, rock and more.  I liked the Stevie Ray Vaughn display since I used to enjoy his outstanding guitar talents and music when I was going to college in Austin.  He was truly a gifted musician and his loss was a big one for folks in Texas and in the musical world.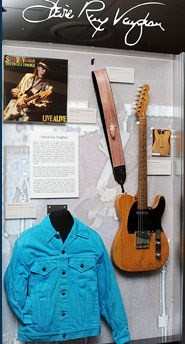 Speaking of musical cities, the fourth floor also housed a giant map with information about the different music meccas across our nation.  That was interesting and gave the kids a connection between geography and how music influences our culture.
The tour then took us down to the third floor, which was my favorite because I love to watch The Grammy Awards every year.  This area is the official awards area with everything you want to know about the Grammy Awards, the history, fun facts and more.  The giant Grammy replica is a perfect photo op, as you can see in this picture of me and my two show choir mom friends….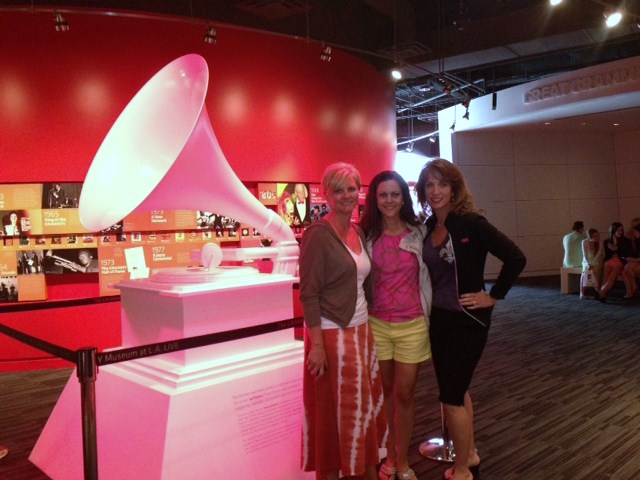 There is also a wall that honors Grammy legends Elvis (of course), Miles Davis and Neil Diamond.  I especially liked the Grammy Telecast area that gives museum goers a behind-the-scenes look at what it takes to put on a Grammy awards show.  Here is the official Grammy envelope that held the 2008 Best Female Pop Vocal Performance nominees….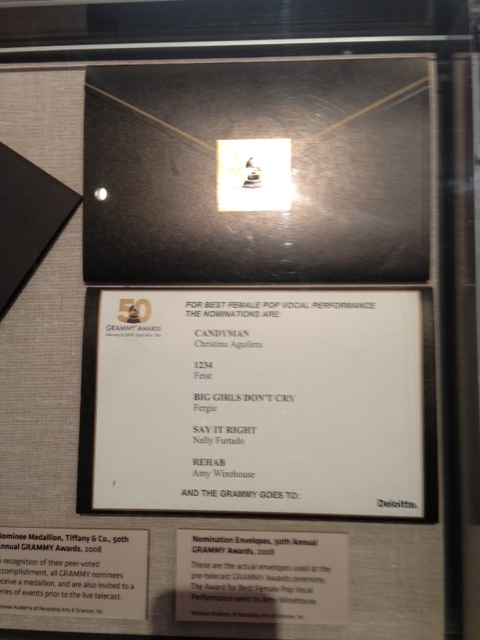 Do you remember who won that year?  The answer is Amy Winehouse.  I did remember that one, but any other detail that you want to know from the very first Grammy Awards show in 1959 until now can be found in this museum.
Another wonderful area housed on the third floor is the Roland musical instrument exhibit that allowed our choir kids to experience different instruments hands on and even make music together.  My girl enjoyed the drums and her fellow show choir member got down on the guitar.  It was so cool!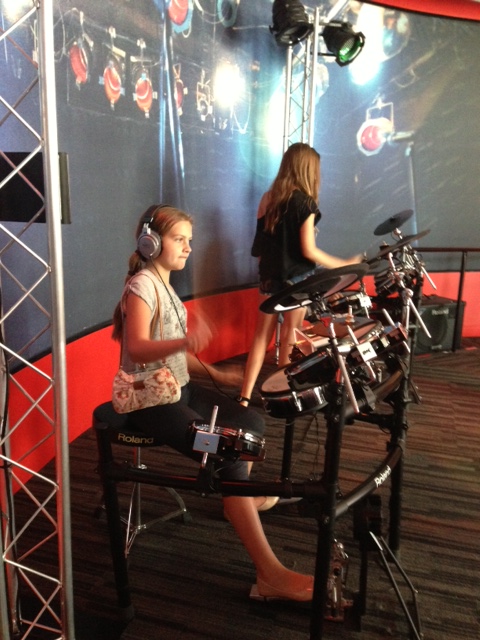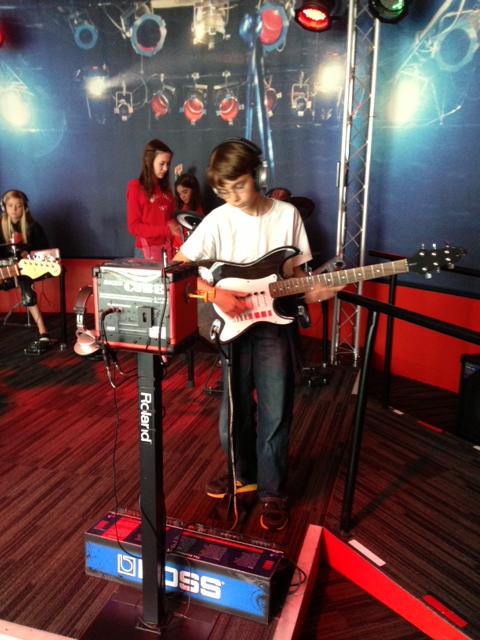 I also enjoyed the Michael Jackson exhibit that houses some of his most memorable wardrobe pieces that took me back to my youth because I could picture him wearing these pieces in several MTV videos.  At that time MTV was a new exciting invention that hit during my teenage years.  The exhibit also shows the original sheet music from the "We Are The World" song and much more.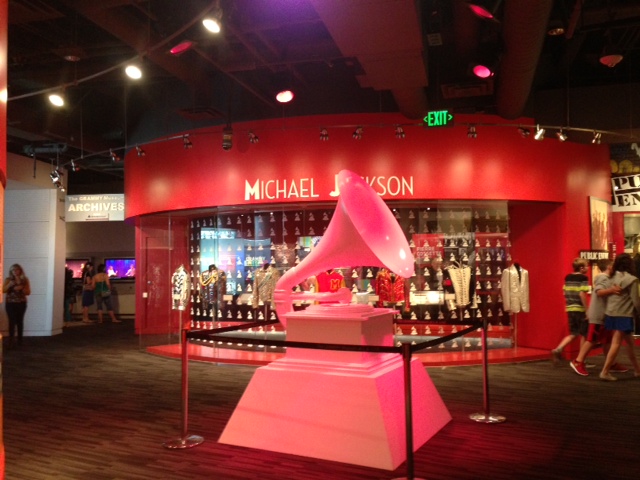 And speaking of elaborate costumes, there is also a musical fashion area that shows some of the coolest and most outrageous ensembles worn by the music stars.  Do you remember who wore this one….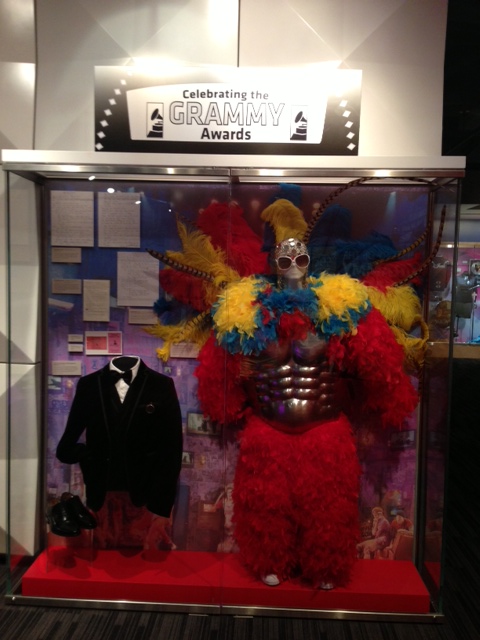 At first, I thought Cee Lo Green…but it was Elton John and I was reminded that Cee Lo and others that have come after Elton have been influenced by Mr. John in more ways than one.
For our choir kids this museum was a musical history lesson, a fun star-studded visual exhibit and a tribute to music and how it shapes our lives and influences our culture.  I highly recommend a visit to the Grammy Museum.
I will have one more post of our Hollywood adventure in a few days with several other spots that I highly recommend you put on your LA/Hollywood to see list.  So stay tuned for that.