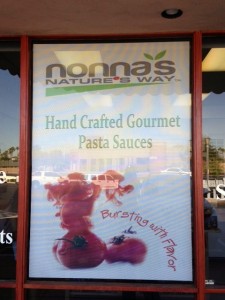 I am so excited to tell you about my good friend's delicious new store called Nonna's Marketplace!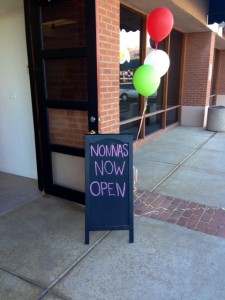 Lyn McGuire is my former cooking class teacher only because she left her students (who all adore her) to pursue her dream of opening up her own pleasing sauce shop that offers her homemade hand crafted organic sauces that are to die for, along with pastas and more.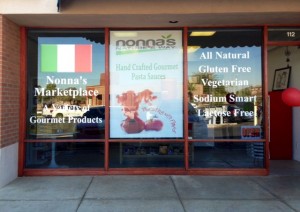 She also sells her made from scratch biscotti that is a must have dessert or the perfect complement to your morning coffee.  Nonna's also sells pasta, both gluten free and regular, and a few other surprises, too.  My gal pal, Julie and I attended her grand opening yesterday, so here is a tour of the new must try Nonna's shown in our pictures. Be sure to check out her lovely shop located at 12020 S. Warner Elliott Loop in the Equestrian Centre in Ahwatukee.  You will be glad that you did!
Or try Lyn's Sugo sauce that is a mouth watering South Italy Mariana sauce.  Plus this is an original family recipe that combines tomatoes, onions and spices creating a perfect sauce. Like spicy like me?  Then you have to try Lyn's Arrabbiata sauce, which is my favorite! Lyn's website says that Arrabbiata is the Italian word for "angry" and that this zesty sauce it is an original family recipe with a divine blend of spicy tomatoes, onions, and red peppers creating an sauce with the perfect heat.
There are others to try, too….all good.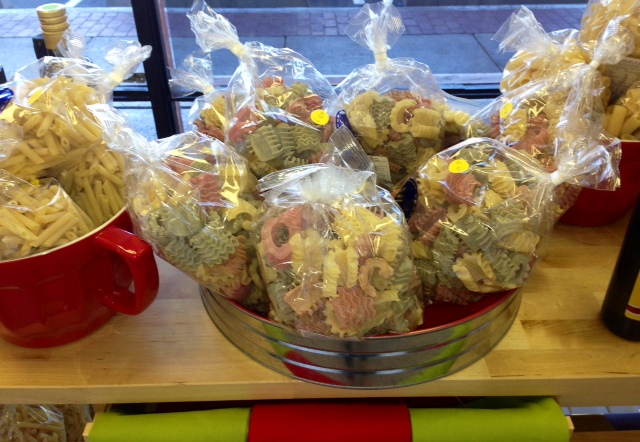 Pair a jar of sauce with one of her delectable pastas and you've got a homemade dinner in a jiffy or a thoughtful and unique gift to give.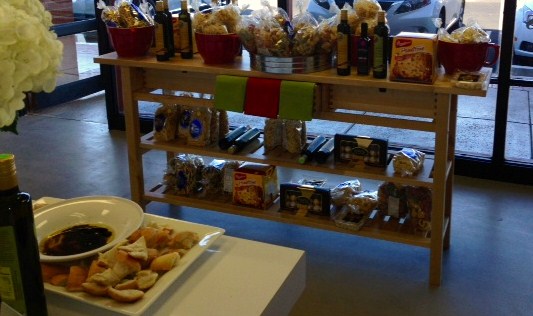 Nonna's also offers irresistible varieties of Lyn's homemade biscotti.  My favorite is the chocolate orange biscotti, either dipped in hot coffee or ice cold milk.  Yum!  The vanilla cranberry cookie is also good and is the perfect consistency.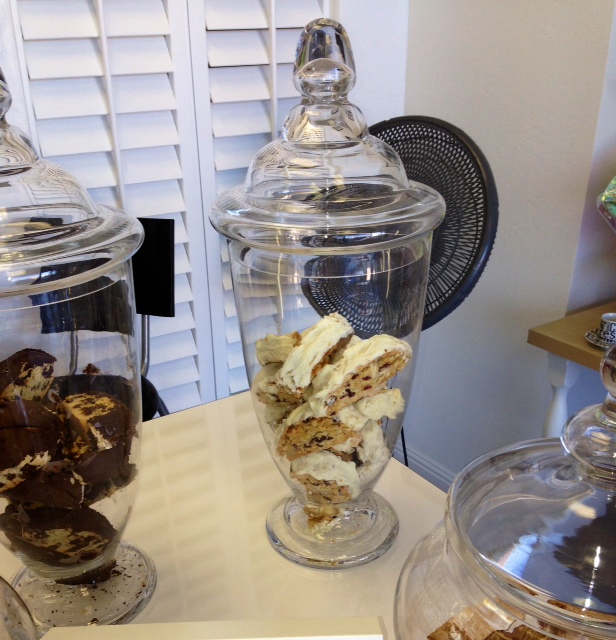 Are you an olive oil dipping fan like me?  Do you like to make your own fresh salad dressing with a good olive oil base?  Then be sure to check out the outstanding olive oil offerings at Nonna's….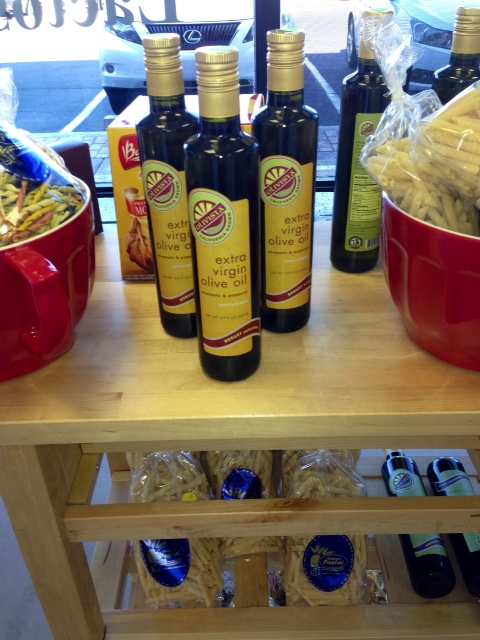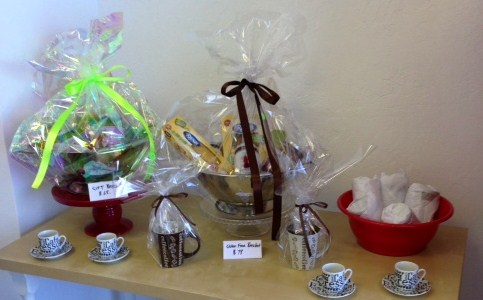 Thoughtful gift baskets are also sold at Nonna's.  Lyn does the work for you, so you can grab a tasty present that is sure to please your recipient.  As you can see, we did not leave empty handed. I was so busy snapping pictures, tasting and shopping that I forgot to get in a photo, but there is Julie checking out and two of those pretty white bags (that are packed with pastas, sauce, biscotti and olive oil) are mine.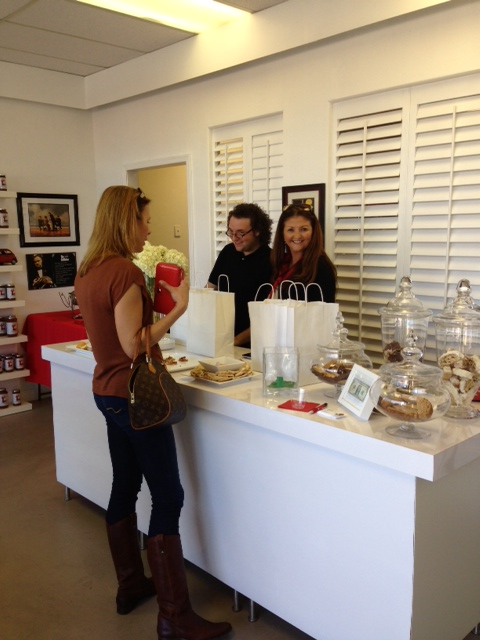 We couldn't leave without getting a peek at Lyn's shop kitchen and you know what they say behind every great woman is a great man (yes, I switched that up on purpose), so we were thrilled to see Lyn's husband, Tom smiling and ready for my camera.  We are so happy for them….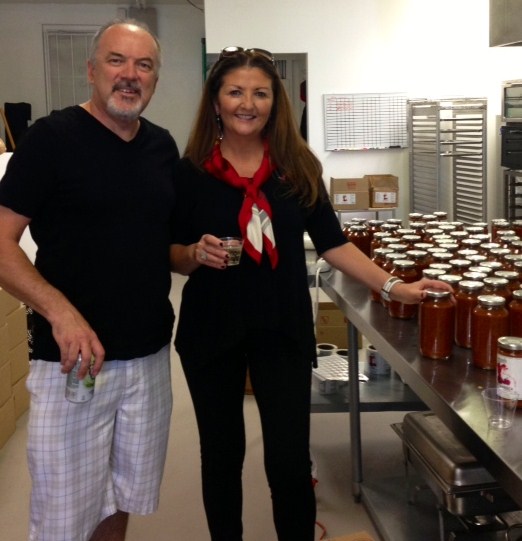 …And I had one happy family that night when I turned my Nonna's shopping trip into a divine dinner that we all loved…
Congratulations to Lyn and Tom and how lucky for us that Nonna's is in our community.  I highly recommend a visit to Nonna's located in Ahwatukee at 12020 S. Warner Elliott Loop in the Equestrian Centre. For more information, visit the Nonna's website.