It's beginning to look a lot like Christmas…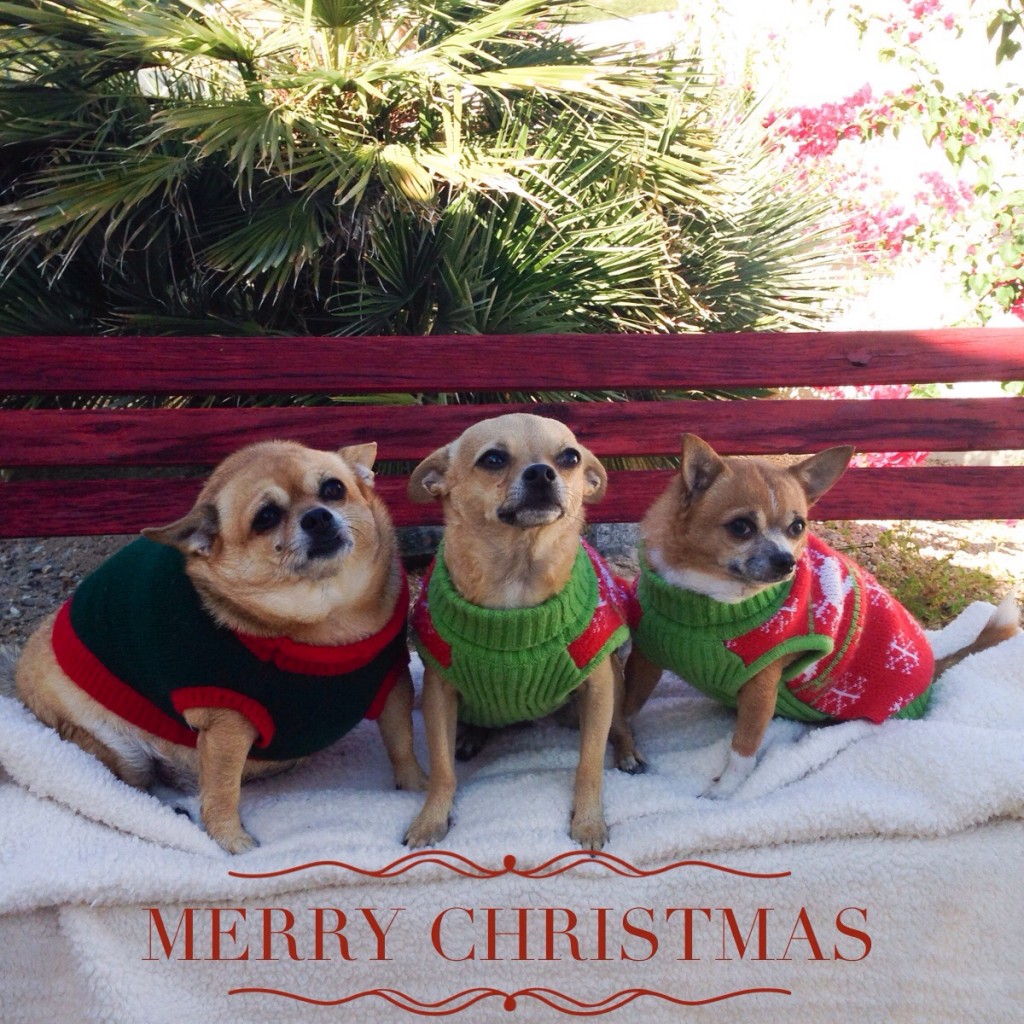 And these pups sure are festive since they helped to carve pumpkins a few weeks ago…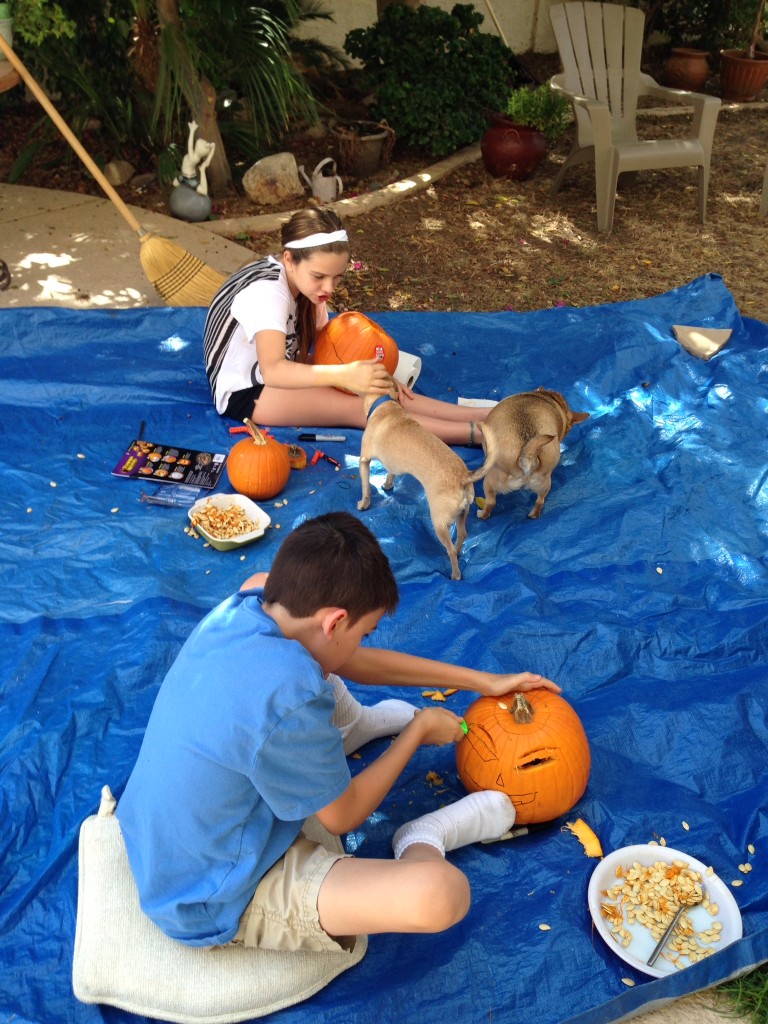 These three cuties belong to our Managedmoms.com team writer Bianca.  Three times the cuteness in her holiday picture!  And how she ended up with these precious pups is a story that Bianca loves to tell.  She is a big fan of
AAWL
(Arizona Animal Welfare League) for several reasons.  And because AAWL is Arizona's oldest and largest no kill shelter, we want to give them a shout out and tell you the story about how Kona Bears, Maya Mia and Kawaii Papaya (love their names) found their way to their beloved Bianca and her equally kind husband, Neil.  Check this story out…
Bianca says:
Three years ago we had an empty house.  We had furniture and all of the essentials, but we had no pets and we longed for several furry companions.  This is where we began our AAWL journey.
We started out with Kona Bears, a sweet male chihuahua that my husband came home with as a surprise from a co-worker.  After one year of life, love and so many walks, we decided as a family that Kona Bears needed a companion!
We were web browsing, talking to friends and family and finally came upon AAWL! All of sudden all of the lists for what we wanted in a new dog were thrown out.   After reading the website, doing our own research and hearing all of my local Ahwatukee clients rave about AAWL, I had my heart set on rescuing our next family addition from AAWL.
There are several reasons our hearts were set on AAWL:
-Arizona's oldest largest no kill shelter!
– Dogs and cats available for adoption at the Arizona Animal Welfare League are fully loaded – spayed/neutered, vaccinated, microchipped, behaviorally and medically evaluated, flea/tick preventative and 30-days free pet health insurance.
After browsing the AAWL website, we had our eye set on Maya Mia, a four year old female chihuahua.  Her photo gallery photo was beautiful and we knew in our hearts, she was the one! So, we quickly called the phone number listed as her then foster mom, Diane. We spoke to Diane and quickly found ourselves really connecting with her, so we knew we had to meet immediately!  My husband, myself and Kona Bears met at the AAWL center downtown and followed all the steps to bring home our Maya Mia!
(Please know that in several cases, many of the pets do get fostered in a home and are kenneled, we were very lucky to have rescued a pet that did come from a fostered home.)
The process was simple, the staff was very kind hearted and our total experience was amazing!
Just as you think the story has a happy ending, it gets even better:)
This September we rescued yet a second chihuahua from AAWL.  And from the same foster mom, Diane!
I cannot rave enough about Diane and her loving heart to foster these sweet pets! She was such a treasure to be introduced to her with our first rescue, Maya Mia. So, to meet again for our third chihuahua and second rescue, Kawaii Papaya, was just the sweetest reunion! Kawaii Papaya has sealed our home as our last pet in this household.
We are now a family of three beautiful chihuahuas and loving every minute of it! You'll always catch me raving about AAWL to all of my clients.
Our holiday wish is that this year as a family, we have decided that we are not receiving Christmas gifts, instead we are asking that all of friends and family donate to AAWL.
Below is the "how to adopt" section that is on the AAWL website…
How to Adopt a Dog or Cat
Dogs and cats available for adoption at the Arizona Animal Welfare League are fully loaded – spayed/neutered, vaccinated, microchipped, behaviorally and medically evaluated, flea/tick preventative and 30-days free pet health insurance.
The following steps outline how the adoption process works at Arizona Animal Welfare League & SPCA.  This comes from their website….
Bring the whole family – even the dog(s). We strongly encourage dog-to-dog introductions as a part of the match-making process and may require it in most cases. We do not require the same introductions for cats.
Upon arriving at the Pet Match Adoption Center, you will be greeted by our friendly staff and/or volunteers and asked to fill out a short Adopter Profile. This is not an application. It is a match-making tool used to help you find the best match for you and the adoptable animals.
You will be introduced to the available dogs and/or cats with some tips for narrowing down your search to the most appropriate pets.
Visitors can meet one-on-one with pets in our play yards. Dogs will be introduced, too.
If your pet meet is a success, you will spend a few minutes completing some paperwork and learning about the many "extras" included with each adoption. then you and your new family member can go home and begin your "Happy Tails" life.
We have a variable adoption fee policy based on an animal's age, breed, temperament, behavioral issues, and physical condition. If you are over 60 years old, be sure to ask about the adoption discount offered through the Gray Whiskers Program.
If you have other questions about adoption, call 602-273-6852 x116 or visit the AAWL website.
Thank you, Bianca!  Managedmoms.com has made a donation to AAWL.  What a great holiday idea!
About our writer, Bianca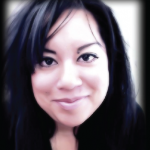 Bianca Malmstrom, Walgreens Beauty Counter Consultant  & Proud dog mama! 
Bianca has worked at the Ahwatukee-Foothills Walgreens location, for more than 10 years. She strives in customer service excellence and knows how to make her clients b-e-a-u-t-i-f-u-l! From friendly advice to helpful suggestions, she's your beauty go-to girl!  She has gained the trust of the Ahwatukee community, helping hundreds of men and women truly understand drugstore beauty. Whether it's a face cream question or a suggestion on a shaver, she's got something to say and with a smile.  Read more about Bianca on our team bio page.