Adorable Artie has so many fun antics, his human mom Jodie tells us, like sleeping with his ball in his mouth just to be sure that no one steals it in his slumber….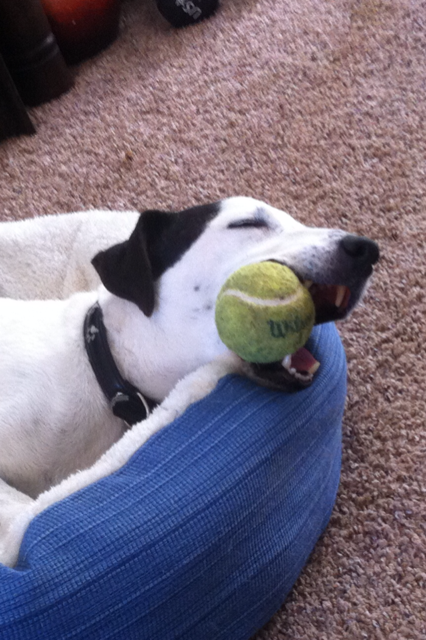 So cute!  And have you ever heard of training a dog with carrots instead of dog treats?!  Artie will tell you that this is the healthy way to learn and his Mom says that he also loves apples!  What a funny pooch….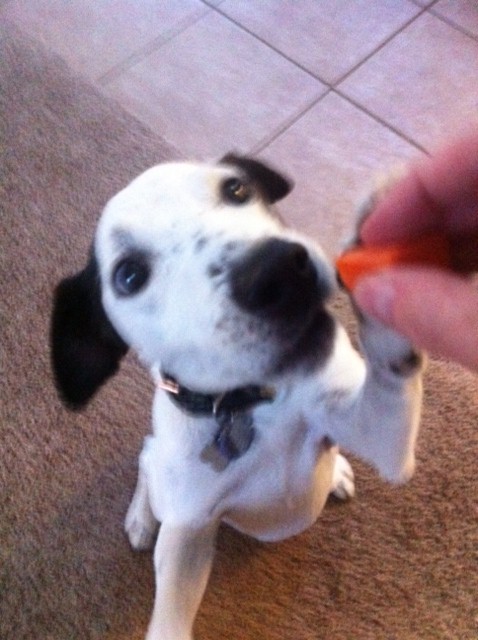 What a fun and wonderful dog!  Jodie rescued Artie from a no kill shelter and she says that he seems to know it and appreciate it.  They have formed a wonderful bond and Artie is the perfect companion for Jodie.  Jodie (and Artie, too!) encourages everyone to consider rescuing from a shelter when adopting a new pet.  Artie also reminds us in this next picture that weekends are for taking time to relax and nap, indoors or outdoors, as you can see…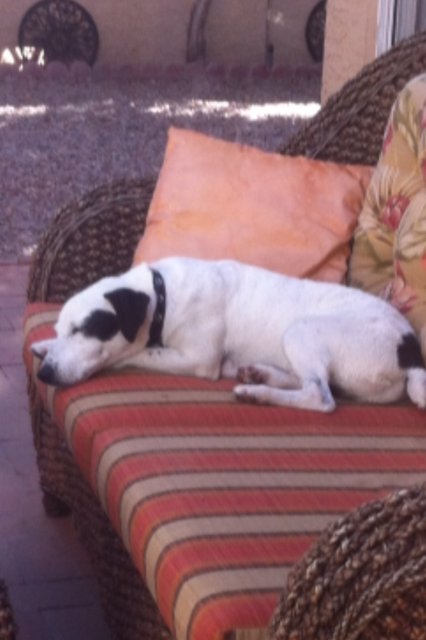 Send your pet pics to [email protected] and have a great weekend with your family, friends and furry friends, too.